Nightclubs are not hotbeds of sex crime
We cannot allow the police to sanitise nightlife.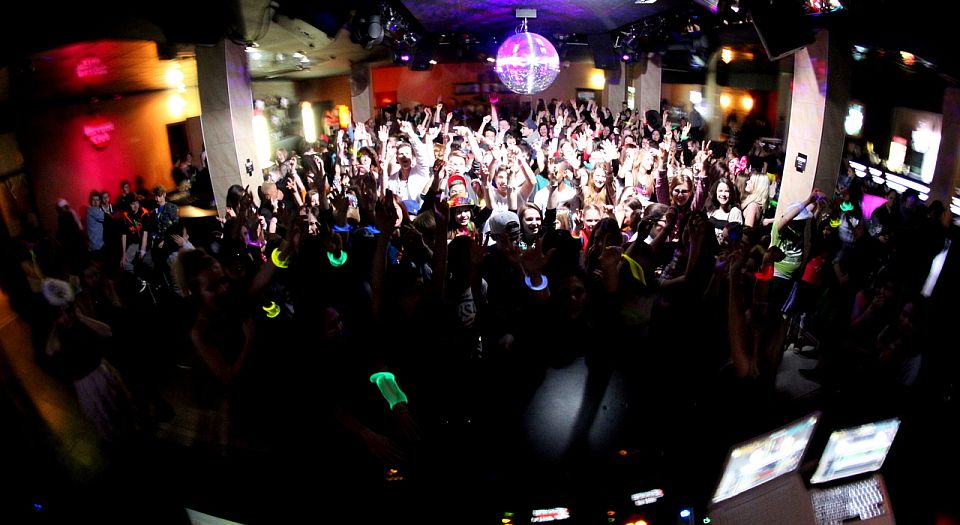 A nightclub in Hackney Wick, east London, announced it was closing last week, following an allegation of rape. In a statement, Shapes announced it was being 'forced to close our doors' after an alleged incident on 19 March, in which a complainant alleged she had been raped in the club, after her and her assailant had taken MDMA, a pure form of ecstasy.
The incident is said to have taken place during a private sex and BDSM party. The police have complained that the club refused to hand over CCTV footage of the incident, while the club owner, Seb Glover, has maintained that the police failed to follow the proper procedure when seeking to obtain it. The police called for the venue to be shut down, and Glover surrendered his license.
Today, nightclubs are often portrayed as hotbeds of sexual violence. Recent statistics from the Metropolitan Police purport to reveal a 136 per cent increase in sexual assault and rape in London between 2011 and 2016. In 2011, there were 22 reports of rape associated with nightclubs; in 2016 there were 52. In that time, reports of 'other' sexual offences associated with nightclubs increased from 140 to 306.
But all is not what it seems. If you dig deeper, the situation becomes more complex. Firstly, the category of other sexual offences could apply to a broad range of incidents. If a drunk moron decided to flash someone, and this was reported to the police, this may be reported as a sexual offence. We do not know whether the alleged increase relates to allegations of sexual assault or less serious offences.
What's more, the Metropolitan Police note that incidents recorded as being associated with nightclubs do not even have to take place in a nightclub or in its immediate proximity. It is merely a reference point for the attack if there are no other landmarks to anchor the crime to. If an attack takes place in a particularly remote location, it could be attached to a nightclub merely because it is the nearest available reference point. It is not even clear that these incidents happened at night.
So these statistics on their own tell us little. Indeed, they may tell us more about the police's willingness to blame nightclubs for apparent increases in crime – which routinely happens in relation to drug-use, theft and public nuisance. But even if these statistics do relate to incidents inside clubs, there may well be a problem of interpretation here. Nightclubs are and always have been highly sexualised places. People go there to dance and be close with other people. The lines of appropriate behaviour are necessarily more blurred than in the outside world. We cannot subject nightclubs to the same standards we might use for the workplace or the Tube.
This doesn't mean women should put up with being groped in clubs – uninvited groping is disgusting, entitled behaviour that we should challenge at every opportunity. But there are many ways of dealing with creepy, obnoxious individuals that do not involve going to the police. Clubs themselves are making moves towards dealing with the problem, the Good Night Out campaign being just one example. And we should all feel a responsibility to help out friends who are the targets of lurid behaviour on a night out. But going to a nightclub expecting a sanitised space where everyone behaves like monks and nuns is madness, and actually threatens the reason many people enjoy going clubbing in the first place.
The current narrative about nightclubs threatens to undermine the very point of their existence. Clubs are supposed to be sites of comparatively unregulated and free human interaction, taking place, as far as possible, outside the expectations and boundaries that we apply to the outside world. They are spaces in which the rules are fluid and negotiable, making them ill-suited to the straitjacket of rigid legal control. It is for this reason that clubs and music festivals have recently been the site of experimental approaches to law enforcement: most recently, at the music festival Secret Garden Party, the police allowed attendees to test their drugs for purity and contamination.
The need for people, especially young people, to champion club culture is all the more vital today. As the recent war on nightlife has shown, police now routinely use and even manipulate statistics to shut down venues. For example, if a person reports a phone theft and informs the police of the last bar they were drinking in, the police will then associate that report with that venue. Even if a club has excellent security, if a phone is stolen after someone leaves said club, it can still be used as a mark against it. Local licencing authorities routinely use crime statistics to place harsh restrictions on bars and nightclubs.
We need to stand up for clubs as arenas of free, unfettered human interaction, and refuse to buy into the narrative that they are hotbeds of sex crime. Yes, groping is creepy and should be taken seriously. And, of course, any allegation of rape should be investigated with the full force of the law. But let's not allow the gropers to define nightlife, which should continue to be a space for experimentation, at the boundaries of human interaction.
Luke Gittos is law editor at spiked, a solicitor practising criminal law and convenor of the London Legal Salon. He is the author of Why Rape Culture is a Dangerous Myth: From Steubenville to Ched Evans. (Buy this book from Amazon(UK).)
To enquire about republishing spiked's content, a right to reply or to request a correction, please contact the managing editor, Viv Regan.