Defend Corbyn? No, let's defend politics
The Labour leadership contest is being used to depoliticise debate.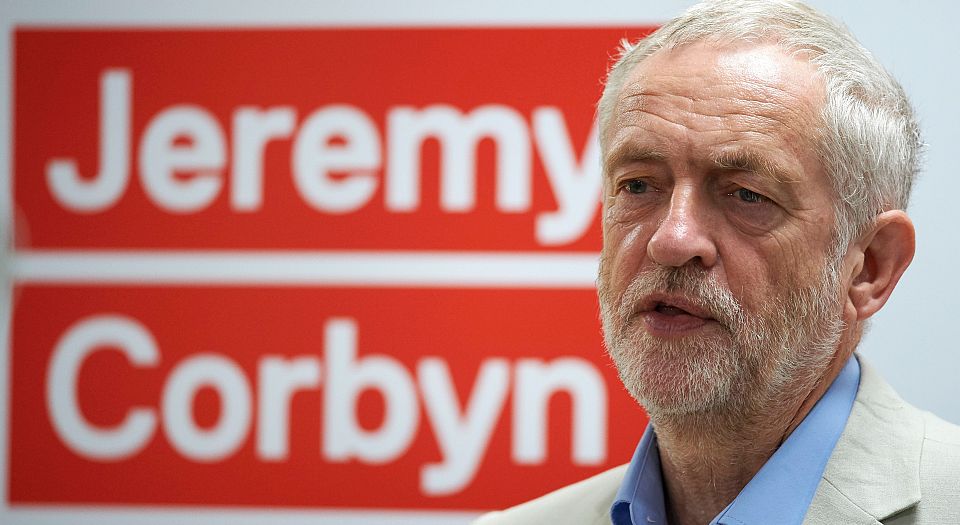 Some of us might not much care who is leader of the ailing Labour Party, and don't support either the incumbent Jeremy Corbyn or his challenger Owen Smith. But maybe we should be more concerned about the way the Labour leadership contest is being used to help depoliticise UK political life.
The overwhelming majority of Labour MPs, backed by much of the political-media elite, are now firmly opposed to Corbyn and sort-of supporting the faceless Smith. What is their stated case for changing the party leader again?
Corbyn's leading Labour critics are at pains to emphasise that this contest is not about political differences or alternative policies. They all insist that the veteran left-wing MP is a good socialist whose views they respect; Smith even says that, if elected leader, he would make Corbyn Labour president.
The trouble is, they say more in sorrow than in anger, that 'Jeremy is just not a leader' who can unite the Labour Party and win elections.
What is really being said here? That leadership is not about politics and ideas, but image and presentation. They object to Corbyn because he was accidentally elected by Labour members and supporters, rather than being carefully moulded by a PR machine. He does not play the media game well. They want a leader who looks the part and will jump through the hoops set up by opinion pollsters.
And how could Smith, Angela Eagle or any other self-styled 'unity candidate' claim they could suddenly unite a Labour Party that is evidently so badly fragmented? Only by ignoring the political arguments, suppressing any clash of ideas, and smiling (they hope) winningly for the cameras.
In fact there are significant political differences between Corbyn and his leading opponents, and not only about the Middle East or nuclear weapons or the extent of anti-Semitism in the Labour Party. They are divided, for example, on the central political issue of the day – Brexit.
Corbyn, having spinelessly abandoned his lifelong opposition to the EU and signed up to the Remain campaign during the referendum, has now swung back the other way and demanded that Article 50 be triggered immediately, to begin the process of withdrawal and give effect to the will of the majority of voters. Smith, meanwhile, does not want to see Article 50 triggered now or indeed ever, and is demanding a second referendum before withdrawal, presumably in order to reverse the result of the first one.
This divide could raise important differences not only over the EU but about the future of British democracy. It could be the basis to start a wider debate about how our society is ruled and in whose interests. Instead, all sides insist that the leadership election is not about policy differences, which apparently don't exist anyway. The effect is to depoliticise a political struggle, to make leading a party look as if it has little to do with politics.
Instead of political ideas, we are presented with a sorry clash of identity politics between candidates whose claim to leadership appears to rest on who they are rather than what they might stand for. Thus Angela Eagle said she was the right person to lead Labour because she is 'a gay woman with strong, northern, working-class roots'. Meanwhile Owen Smith insists that he is 'normal': 'I grew up in a normal household. I've got a wife and three children.' When Labour MPs opted to back Smith rather than Eagle as their preferred challenger to Corbyn, her supporters inevitably cried that this was because she was a woman, rather than because she looked like an even worse excuse for a political leader than him.
Jeremy Corbyn, to be clear, stands for everything I have always disliked about the Labour left. He is an archaic state socialist of the sort who thinks that a nationalised British Rail sandwich and an overflowing NHS waiting room are symbols of a progressive society. Elected as MP for Islington North in the 1980s, to me he has always represented the sort of left-wing miserabilism captured by a Labour councillor in neighbouring Hackney, who memorably declared at that time that 'as socialists, our job is sharing out the misery'. More recently Corbyn has combined the worst of old-fashioned state socialism with the worst of the trendy left greenism that claims to oppose Tory austerity while at the same time demanding that we all cut back and reduce our 'human footprint'.
So yes, Corbyn stands for everything that this old libertarian Marxist opposes about left Labour politics. But at least he stands for something. It would still be possible to imagine having an intelligent debate with him about ideas and principles. That might not seem like much of a compliment for a leader of a major political party, but remarkably it sets him apart from his challengers.
What we surely need now is more politics, not less. An open, no-holds-or-views-barred debate about the sort of society we want to live in and the sort of Europe we want to share with our neighbours. An honest airing of differences and divisions in which everybody can put their ideas on the table and fight for them.
Instead we are facing the threat of an increasingly depoliticised public sphere. The Tory leadership election has already been fixed in favour of the technocratic Theresa May, and the new prime minister's first act has been to try to kick Brexit into the long grass. It seems unlikely Labour MPs will manage something similar by getting their members to elect Smith rather than Corbyn this time. But they are succeeding in supressing political debate, with the complicity of Corbyn's own team.
The internal affairs of the Labour Party are its own business, and I take no side in their bunfights. But it is important for all of us to defend the primacy of politics. In that spirit, the anti-Corbyn camp should be told to criticise his views rather than just the way he appears in the media, and make it a contest about political leadership rather than PR. It is not as if there is any shortage of issues to get stuck into.
If such a fight leads to a split in the empty shell of the Labour Party, so be it. At least then we might have the chance of a political realignment based on what people actually believe instead of simply which party machine they think could get them elected.
Since the EU referendum, politics in the UK has finally got interesting. It would be a terrible waste if the elites were able to sanitise and sedate the life out of it again.
Mick Hume is spiked's editor-at-large. The concise and abridged edition of his book, Trigger Warning: Is the Fear of Being Offensive Killing Free Speech?, is published by Williams Collins. (Buy this book from Amazon(UK).)
Picture by: Getty Images.
To enquire about republishing spiked's content, a right to reply or to request a correction, please contact the managing editor, Viv Regan.