Steven Spielberg: a lost talent
His films were once unmistakably Spielbergian – now they could be made by anyone.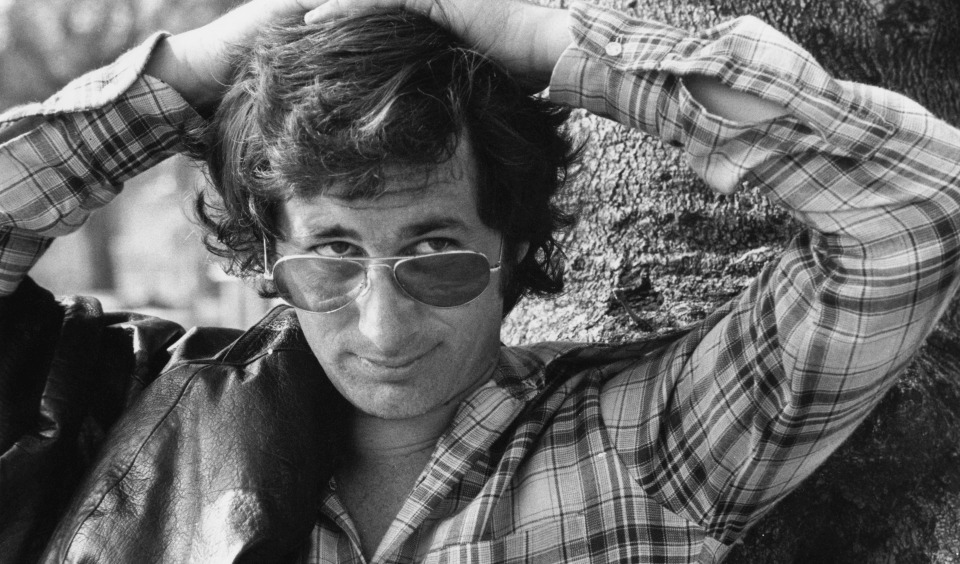 A retrospective of the films of Steven Spielberg, currently running at the British Film Institute in London, is a chance to look back at the career of one of the most famous and successful directors of all time. After all, it's worth remembering that, during the 1970s and early 1980s, Spielberg was easily the world's most famous director with a seemingly neverending run of hit movies. But, like Alfred Hitchcock before him, Spielberg had a reputation for being populist, a mere entertainer, and therefore not worthy of critical praise.
However, while Hitchcock chose not to change his style, and eventually developed a reputation as perhaps the greatest of all auteurs, Spielberg changed direction. He made the conscious decision to make more mature, serious films, starting with The Color Purple in 1985. And, over the past 25 years, he has often concentrated on literary adaptations and historical films. So while Spielberg would go on to win the Oscar that eluded Hitchcock, he did so at the cost of the personal vision that once made his films so vital.
Films like Jaws (1975), Raiders of the Lost Ark (1981), Close Encounters of the Third Kind (1977) and ET: The Extra-Terrestrial (1982) should not be dismissed as merely populist or lightweight. They lack intellectual sophistication on the surface, but they have a deceptive depth, managing to communicate something about what makes us human. Spielberg's films aren't spiritual. Rather, their transcendent wonder derives from science, nature and from mankind itself. His films touched so many hearts of all ages, because they were so human.
The great films of Spielberg's oeuvre often focus on the fear of the unknown. This technique is shown in its purest form in Duel, a 1971 TV movie that was subsequently released in cinemas internationally as his feature-length debut. Compared to the extravagance of his later films, Duel is remarkable for its simplicity, it being a tale of a motorist being stalked on a remote road by a tanker driver. The film's almost Kafkaesque power comes from how senseless the action is – the tanker driver is never seen, never speaks, and his motives are never explained.
Spielberg understands that the audience's imagination can create something far more terrifying than anything that could be shown on the screen. This withholding of information is what made the killings in Jaws so impactful, and the eventual reveal of the shark over an hour into the film all the more remarkable. In Close Encounters of the Third Kind, our suspense over the unseen alien threat is finally alleviated by the twist that the aliens are actually friendly.
Again, in ET the government agent known as 'Keys' appears menacing because we see him from ET's low-down perspective, which means the top half of his body is witheld from us for most of the film. In Jurassic Park (1993), the velociraptor that kills one of the park's workers at the beginning of the film is not shown to the audience. Spielberg milks the anticipation for all it's worth, first revealing the dinosaurs some 20 minutes later.
There is no place for the primal fear and childlike wonderment of Spielberg's best films in his later biopics and 'serious' adaptations. Spielberg is too much of an expert craftsmen for his films to become truly dire, but he still has to curb his natural filmmaking instincts. Schindler's List (1993) is a great film, but there is a sense that someone other than Spielberg could have made it just as well.
His later films not only lack the best elements of his earlier films, they also bear too much of his sentimentality. While this tendency can merely feel cringeworthy in a family fantasy such as Hook (1991) or a light romance like The Terminal (2004), it's grossly out of place when dealing with the legacy of slavery in The Color Purple or terrorist attacks in Munich (2005).
Even Spielberg's strengths as a filmmaker, specifically the manipulation of his audience's emotions, can feel offensive in his later films. The most notorious example of this is the shower scene in Schindler's List, in which the women from Schindler's factory are led into the showers at a concentration camp. The audience expects a horrific gassing scene, only to discover that the showers really are just showers. This Hitchcockian 'playing the audience like a piano' sits very uncomfortably alongside the subject matter.
The greatness of Schindler's List and Saving Private Ryan lies in Spielberg's skills as a craftsman, not as an auteur. The epic spectacle of Saving Private Ryan (1998), for example, is matched with a grim realism that few, if any, war films have achieved since. We've had more politically profound war films, such as Kathryn Bigelow's The Hurt Locker (2008), but no film can match the savagery of the opening D-Day sequence of Saving Private Ryan. The immense financial success of these films, especially a three-hours-plus, black-and-white movie like Schindler's List, also shows Spielberg's faith in his audience – proof that mainstream cinema-goers can grapple with dark subject matter.
Of course, Saving Private Ryan and Schindler's List are the best films of Spielberg's past 25 years. The best of the rest feature flashes of the old Spielberg, like the adolescent enthusiasm of Frank Abagnale in Catch Me If You Can (2002), or the child's perspective on adult horrors in AI: Artificial Intelligence (2001). The vast majority of the others are laboured, pretentious and easily forgettable. Even his return to family blockbusters in recent years, such as Indiana Jones and the Kingdom of the Crystal Skull (2008) or The Adventures of Tintin (2011), are mere shadows of his earlier crowd-pleasers.
When you look at other veteran directors whose names alone can still attract big audiences, such as Martin Scorsese or Quentin Tarantino, they might not make work that matches the quality of their earlier masterpieces, but it's work that still bears their unmistakable personal stamp. The same cannot be said for Spielberg.
Christian Butler is a writer and musician based in London.
Picture by: Getty Images
To enquire about republishing spiked's content, a right to reply or to request a correction, please contact the managing editor, Viv Regan.