Michael Cimino: a rare, intangible talent
The Deer Hunter director captured something of the human condition.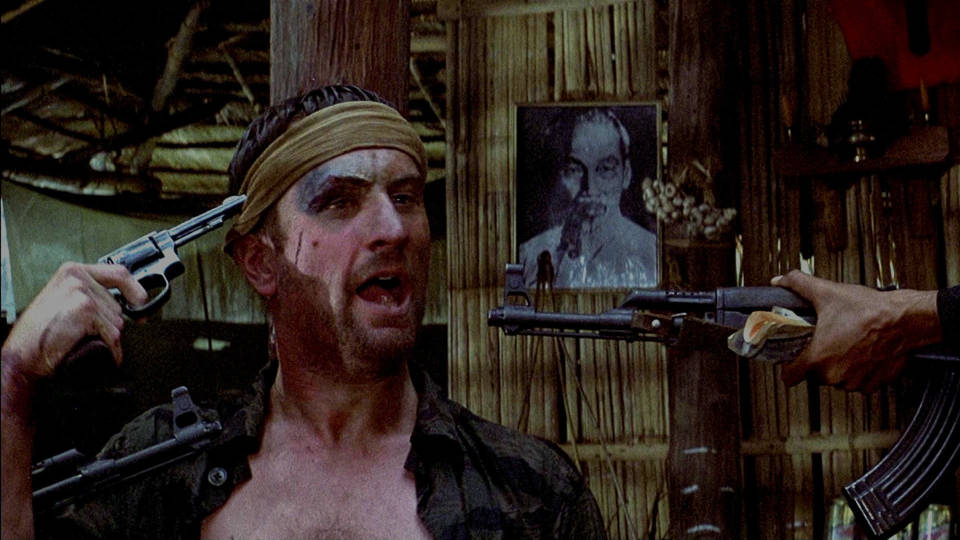 Film director Michael Cimino, who died this weekend, was at his peak in the late 1970s, when he was widely seen as the rising star of Hollywood. His second film The Deer Hunter (1978) won five Oscars, including best director and best picture. At this point, like Francis Ford Coppola, the director with whom he seemed to have so much in common, he was identified with grand, cinematic sagas dramatising the history of America through the stories of its immigrants. It's fair to say that Cimino's epic sensibility helped to define Hollywood cinema in the 1970s
Yet Cimino's star waned very quickly. He became infamous when his third picture, Heaven's Gate (1980), flopped so dramatically at the box office that it became a byword for out-of-control artistic ambition. Indeed, it was soon known simply as 'the film that sank United Artists', and Cimino was seen as having an ego that dwarfed even that of Orson Welles.
Admittedly, Cimino did himself few favours. He would shun publicity, giving rise to gossipy speculation about his personal life, especially the reasons behind his ongoing cosmetic surgery. Rumours of possible transgenderism were not uncommon. In his rare interviews, he would denounce colleagues and boast constantly about his success with women, while simultaneously belittling them. His public persona was a caricature, that of a macho man making macho films.
Is it now possible, in light of his death, to make a clear assessment of his cinematic legacy? Perhaps. Cimino's films are as unique as they are difficult to define. They are auteur films that derive their meaning outside the auteur.
One of the unique and defining aspects of Cimino's vision is his ability to portray characters as both of their environment and simultaneously shaping it. The characters, as immigrants to America from Russia, Eastern Europe and China, are typically trying to make sense of the New World. In Cimino's vision of America, ordinary people are extraordinary. From the odd beauty of the Pennsylvania mining town in The Deer Hunter to the panoramic landscapes of the American West in Heaven's Gate, the people who make up these places are framed and held in the space they inhabit.
Cimino's technique echoes the theory proposed by film critic André Bazin: truth is found in a cinematic image that tries to capture the totality of the subject. Hence Cimino's films are famous for their use of long takes and wide-angle lenses. His techniques served to capture the scale and temporality of the world the characters inhabit.
Reality is found in the totality of the shot. Each character defines and is defined by the space they inhabit and those they inhabit it with. Cimino gives space and time to the characters on screen. The viewer does not construct meaning; he is exposed to it, complete with its contradictions, in Cimino's long takes, and expansive vistas. One only has to think of the famous shot in Heaven's Gate of an incongruous convoy of European settlers travelling through the Wyoming landscape. As the film develops, it shows how these people inhabit and make the space their own.
The cinematography reflects Cimino's desire to show, in all its complexity, how people interact with a world that determines the conditions of their acts. This is why his characters are often people who are new to a country or a place, and therefore need to establish themselves as people all over again.
Few films portray the human need to act more succinctly than The Deer Hunter's Russian roulette scene, now one of the most famous scenes in cinema history. Captured by the Viet Cong during the Vietnam War, Mike (Robert de Niro) and Nick (Christopher Walken) are forced to play Russian roulette for the amusement of their captors. It is only when Mike makes a choice to determine his own fate – by putting three bullets in the gun instead of one – that the impossible escape becomes possible. Mike puts himself and Nick at a huge risk. The chances of death are much greater. But the gamble pays off. After three empty chambers click, in a tense back and forth, Mike uses the now half-loaded gun to kill his captors.
People, Cimino seems to be saying, do not choose the circumstances in which they act. But they are still compelled to act, nonetheless. So why not up the stakes, and truly challenge one's fate?
Cimino was not interested in the politically correct portrayal of history and people. He was fascinated by a more fundamental human truth: that to be human is to live the experience of a contradiction – of simultaneously being shaped by a world that one, in turn, helps to shape. His characters are neither good nor bad, moral nor immoral. In The Deer Hunter he reduces human experience to its basic function – to act. In the last instance, as people, we are compelled to act.
After Heaven's Gate, Cimino made five more films, most notably The Year of The Dragon (1985), all of which played on his preoccupation with people acting in and on the environment within which they find themselves.
With his death, Cimino's films can now start speaking for themselves. He produced a cinematic canon that captures like no other the relationship between individuals and their circumstances — individuals, that is, who are shaped by and are shaping their fates.
Maren Thom is a writer based in London.
To enquire about republishing spiked's content, a right to reply or to request a correction, please contact the managing editor, Viv Regan.