Turning parliament against the people
The legal challenge to Brexit is an outrage against democracy.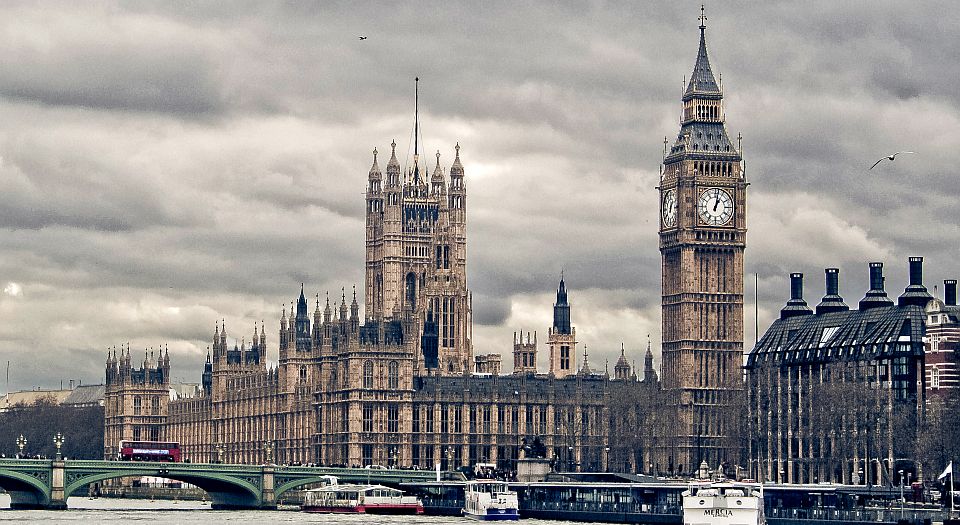 London law firm Mishcon de Reya, on behalf of an anonymous group of clients, has announced its intention to launch legal proceedings against the UK government if it invokes Article 50 of the Lisbon Treaty (thereby triggering a two-year deadline for the UK to leave the EU) without an act of parliament. Mishcon de Reya's announcement follows numerous articles by high-profile constitutional lawyers arguing that it would be illegal for the government to start proceedings to leave the EU without a parliamentary vote.
Those who say that a parliamentary vote is unnecessary argue that invoking Article 50 would represent an exercise of the Royal Prerogative – a collection of state powers that can be used without parliamentary approval, including, for instance, the decision to go to war.
But those arguing that a parliamentary vote is necessary draw attention to the fact that the EU stipulates that a member state must follow its 'constitutional requirements' when withdrawing. Now, because Britain has an unwritten constitution, largely consisting of conventions, these 'constitutional requirements' are often unclear – in other words, they're up for legal debate. And it is the contention of those who think that Brexit could be illegal that the Royal Prerogative cannot be invoked to override existing statute law – that is, laws passed by parliament – including, in this case, the European Communities Act 1972, which incorporates into UK law the 'rights, powers, liabilities, obligations and restrictions' of EU membership. The impact of invoking Article 50, the lawyers argue, means that it would have to be done under the authority of an act of parliament, which would follow a parliamentary vote, because only parliament can overturn existing statute law.
Many commentators counter that such a move would have no legal merit. The invocation of Article 50 would not repeal certain pieces of parliamentary legislation. It would just render them ineffective, which is perfectly permissible without the authority of parliament.
So the legal position is complicated. In fact, as one academic pointed out, Article 50 is purposefully vague because the EU wanted to make leaving legally difficult. But those, like Mishcon de Reya, bringing up the issue of parliamentary approval are not doing so as a matter of academic interest. They are doing so for political reasons. The claimants are a 'group of businesses and academics' concerned about the implications of Brexit. It is the latest move by a growing network of people seeking to deny the mandate given by the popular vote.
Many commentators have also argued that Brexit can be stopped by parliament. These desperate Remainers claim the referendum was only 'advisory' and did not provide a mandate to leave the EU. Labour MP David Lammy tweeted that a parliamentary vote could stop the 'madness' of the referendum result. Then there was last Saturday's March for Europe in London, during which around 20,000 people protested over the referendum result, claiming the government had 'no mandate' to leave the EU – despite 17.5million people voting for it to do just that. These people are seriously arguing that parliament, which is meant to be a democratic institution, should be used to overturn the largest democratic mandate in British political history.
The calls for parliament to intervene against the will of the demos show just how hollow many people's understanding of democracy has become. Democracy is not a technical process, or a body of law, or a fixed parliamentary procedure. It is the idea that the popular will should be the determining force in public life. Irrespective of the legal obligations on the government, which are currently unclear, it is under the greatest possible political obligation to enact the result of the referendum. Even if there were to be a parliamentary vote, the only democratic thing to do would be to permit the invocation of Article 50. In the aftermath of Brexit, the battle is no longer between Leavers and Remainers, but between those who believe in democracy and those who only defend democracy when the outcome suits their agenda. A London law firm launching a legal challenge to undermine the will of 17.5million people is a grim spectacle, but it merely reflects the broader anti-democratic impulse that has emerged following the Brexit vote. We must insist that Article 50 be invoked now.
Luke Gittos is law editor at spiked, a solicitor practising criminal law and convenor of the London Legal Salon. He is the author of Why Rape Culture is a Dangerous Myth: From Steubenville to Ched Evans. (Buy this book from Amazon(UK).)
Picture by: David B Young. Published under a creative commons license.
To enquire about republishing spiked's content, a right to reply or to request a correction, please contact the managing editor, Viv Regan.