From Orlando to Yorkshire: the quest for meaning
Why it's wrong to use violent acts to bolster your political standing.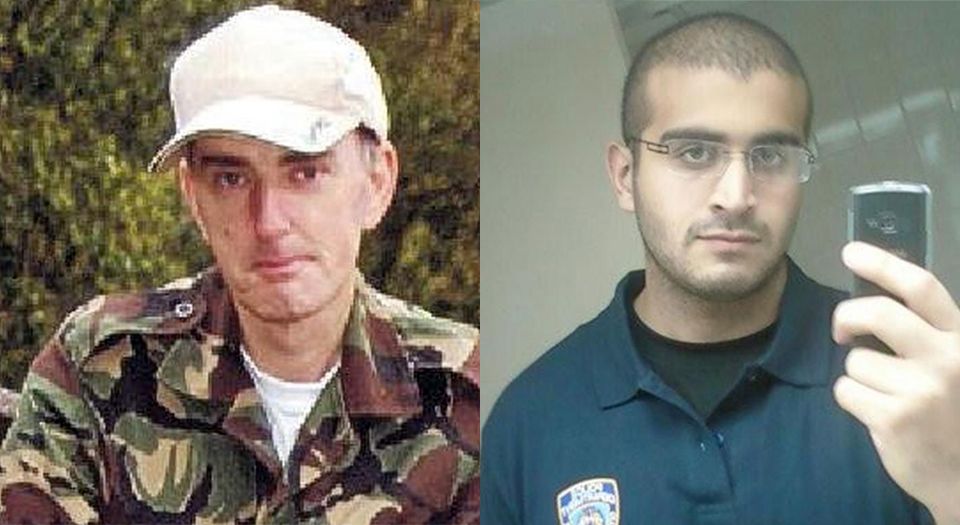 The world today seems far more complicated than it was when MP Airey Neave was assassinated in 1979, or when MP Ian Gow was killed in 1990. In both those cases, militant Irish groups claimed responsibility — the INLA for Neave's killing, the IRA for Gow's — meaning there was no need to launch an exhaustive search for an explanation for what had happened. Matters are far more confusing in the 21st century. It is still far from clear who was behind the destruction of the World Trade Center in 2001, and a significant section of the American public refuses to believe the official version of events.
In recent times, the authors of acts of terror have tended not to issue statements claiming responsibility. At the same time, the line that divides politically motivated violence and murders committed by disturbed individuals has become blurred. The increasingly arbitrary character of such acts of destruction also contributes to the confusion that surrounds them. The murder of Jo Cox and the mass slaughter of clubbers at a gay venue in Orlando speak to this new arbitrariness, and the feelings of disarray it can provoke.
The targets of such violence are becoming more and more random, and the attitude of the killers seems increasingly indiscriminate. Today, we are far more likely to see attacks on schools, nightclubs, sporting events and public institutions than against military installations. And even though these kinds of attacks are very, very rare, still their randomness lends them a frightening quality. Such attacks also test society's ability to give meaning to difficult or violent events. 'Why would Jo Cox be the target of such a brutal murder?' is a far harder question to answer than why Airey Neave was assassinated: he had well-known connections with the military and Northern Ireland, and it was known that Irish groups were interested in assassinating such individuals.
The difficulty we have in making sense of the violence afflicting public life has inevitably given rise to conspiracy theories, which now compete with official versions of events. The proliferation of conspiracy theories around 9/11 is an extreme version of a growing tendency to assume that 'the real story' is not perceptible to the average person.
But these far-fetched conspiracy theories, involving secret cabals of global manipulators, are not the greatest problem when it comes to clarifying the threats we face. A far more insidious development in response to acts of violence against public life is the rise of competitive fingerpointing. It is of course understandable that people's reactions to major acts of violence will have a subjective dimension to them, and there will be a temptation to interpret these events along the lines of one's previously held convictions. But it is highly damaging to public life when a tragic event becomes weaponised, and is used to discredit one's opponent.
There was something really unseemly about the competitive blame game that erupted in the aftermath of Orlando. It should have been evident to everyone that a pretty isolated individual perpetrated this horrific act. And yet, almost immediately, the atrocity was used as an opportunity to make general statements about Islam. Some insisted that the media's failure to use the term 'radical Islam' was an act of cowardice and betrayal. Others demanded that the massacre be held up as evidence of a growing tide of homophobia in the US. Soon, the squabbling over who or what was to blame for Orlando came to be decoupled from what had actually occurred on that terrible night. The likelihood that Omar Mateen was a messed-up individual rather than the personification of a cause was rarely considered; instead, the race was on to find proof for pre-existing beliefs and prejudices.
The exploitation of the murder of Jo Cox has, if anything, been even more mendacious. One does not need a PhD in clinical psychology to see that Thomas Mair is anything but the personification of a serious or substantial political outlook. Yet this man, who, by all accounts, had been as estranged and isolated from public life as most lonely murderers turn out to be, was swiftly held up as a symbol of the hate that is apparently coarsening public life – particularly around the EU referendum. In principle, nothing can or should be ruled out when it comes to discussing and finding the reasons for the murder of a parliamentarian — but the transformation of the murder of an MP by a lone gunman into an argument against one's opponents, in the midst of a major national debate, spoke to a new low in moral and political life.
The casual manner in which tragic events are hurled at opponents, the swiftness with which they are mobilised to serve a cause, represents a worrying trend in public life. It represents the abandonment of any attempt to reach a consensus on the meaning behind tragic events. It also serves to distract attention from the uncomfortable truth that, for all their outward differences, Mateen and Mair may have had more characteristics in common than some seem willing to accept. What we are witnessing is not so much a rise in cause-driven acts of violence, but a situation in which violent individuals are expressing themselves through an off-the-shelf cause.
Frank Furedi is a sociologist and commentator. His latest book, Power of Reading: From Socrates to Twitter, is published by Bloomsbury Continuum. (Order this book from Amazon UK.)
To enquire about republishing spiked's content, a right to reply or to request a correction, please contact the managing editor, Viv Regan.