What's behind the anxiety epidemic?
The mainstreaming of the politics of fear has fuelled social angst.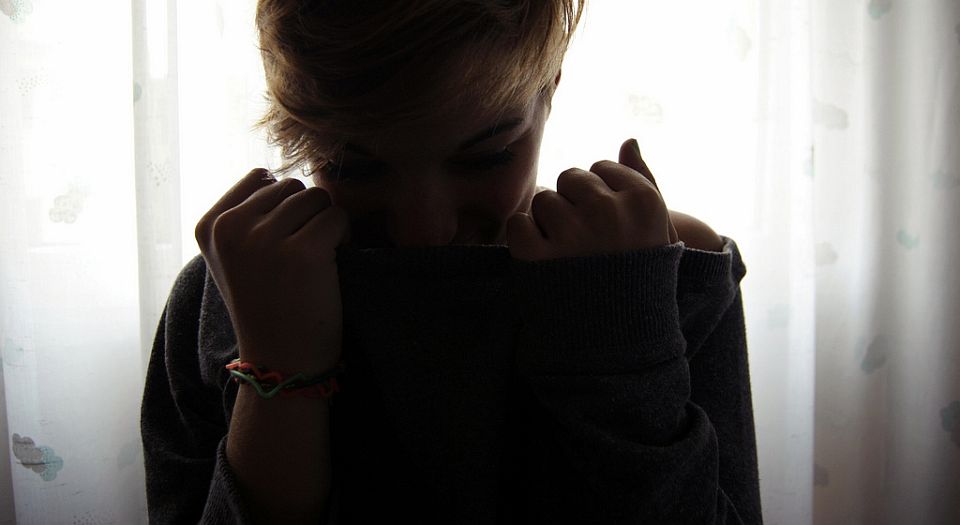 According to a study published this week, 8.2million people in the UK suffer from anxiety. The symptoms of anxiety can include a feeling of dread, muscular tension, sweating and the avoidance of social situations. The study, published in the journal Brain and Behaviour, reviewed 48 previous studies into anxiety and concluded that 'the prevalence of anxiety disorders is high in population subgroups across the globe'. In the US, the prevalence of anxiety disorders is said to be 18 per cent, while within the European Union over 60million people are said to be affected by anxiety disorders in a given year. This makes anxiety the most prevalent psychiatric condition in the EU.
Nobody working in mental health would dispute the fact that some people suffer from anxiety to an extent that it causes them serious problems with social functioning. Nor would anyone dispute the fact that the services available to sufferers are often inadequate and over-stretched. As part of a report on the study, a young woman was interviewed on BBC Radio 4's Today programme this week. She spoke of being unable to cope with certain social situations, and the debilitating dread that she experiences. Now, she clearly has a problem, and, hopefully, she will find the help she needs to overcome it. But it is worth looking at the rise of anxiety a little more critically – there are other factors behind today's seeming explosion of social unease.
When it comes to mental health, definitions are all-important. To put it simply, the more diagnostic criteria you have, the more people you will find to fit into such categories. The anxiety study looked at 'generalised anxiety disorder (GAD), obsessive-compulsive disorder (OCD), social anxiety disorder (SAD) or social phobia, agoraphobia, panic disorder (PD) with or without agoraphobia, and simple or specific phobia, and anxiety not otherwise specified (NOS)'. It also included studies that 'reported the prevalence of aggregated anxiety disorders, subthreshold disorders, or anxiety symptoms'. As a result, some of the observations here are unsurprising. For example, is it so astonishing that people suffering from cancer, cardiovascular disease or severe mental disorders are more likely to suffer from anxiety, too? The mental and physical distress such conditions can cause, coupled with having to confront your own mortality, is unlikely to induce feelings of calm.
We are living in an anxious age. But the causes of this will not be found by looking at specific diagnoses or biological causation. There are wider social and political factors behind today's social angst. Today, society is no longer primarily concerned with attaining something 'good', but with preventing the worst. The anticipation of something going wrong at a later date informs many of our actions in the present. This is what the sociologist Ulrich Beck referred to as the 'Not-Yet-Event as stimulus for action'.
From this perspective, the individual is seen as one who is at risk, who is more object than subject, and who is increasingly powerless in the face of omniscient and omnipresent forces. This sense of angst, this symptom of cultural and political malaise in Western society, was highlighted by Susan Sontag in her 1989 book AIDS and its Metaphors, in relation to the panic about AIDS in the late 1980s. She perceptively noted 'the striking readiness of so many to envisage the most far-reaching of catastrophe', and that rather than 'Apocalypse Now' it was 'Apocalypse from now on'.
Another factor to consider in exploring why the population today is so anxious, and so likely to reach for therapeutic explanations for their problems, is the politics of fear. Indeed, it is remarkable how many opposing political and social movements propagate fear and anxiety in the population. Leading politicians in London and Washington talk up the danger from terror attacks and 'rogue' states, while the remnants of the left and new environmentalist groups highlight the dangers of climate change and genetically modified crops. Catastrophe lurks around every corner.
In a contribution to What is Radical Politics Today?, Clare Short, a former Labour cabinet minister, describes scenarios where, 'very soon, human civilisation will collapse and human life become unliveable'. While few would consider Short a radical, her claim resonates with the wider proclamations of those who claim the radical mantle. Campaign groups of various hues warn us of the dangers of domestic violence, child abuse, bird flu, swine flu, bullying, sexually transmitted diseases, stress and fatty food, to name but a few. Trade unions frequently warn us of the threat faced from bullying or 'stress-inducing' managers and colleagues. Universities, once considered places of independence, learning and experimentation, are now presented as places fraught with risk. The slogan of today is 'left and right, unite and fright'.
Mental-health campaigners' focus on anxiety reinforces this fearful climate. We are encouraged to see our problems as something we can only learn to 'cope with', rather than transcend. We are told to lower our expectations and play it safe. This is a great shame. Engaging with life's challenges, and ultimately trying to transform society, carries with it risks, unpleasant experiences and, yes, anxiety. But that's a price worth paying for progress – whether it's in our personal lives or in politics.
Ken McLaughlin is a senior lecturer in social work at Manchester Metropolitan University, England. His most recent book, Surviving Identity: Vulnerability and the Psychology of Recognition, is published by Routledge. (Buy this book from Amazon (UK).)
To enquire about republishing spiked's content, a right to reply or to request a correction, please contact the managing editor, Viv Regan.