DeLillo: the great chronicler of anxiety
His new novel is a remarkable story of longed-for transcendence.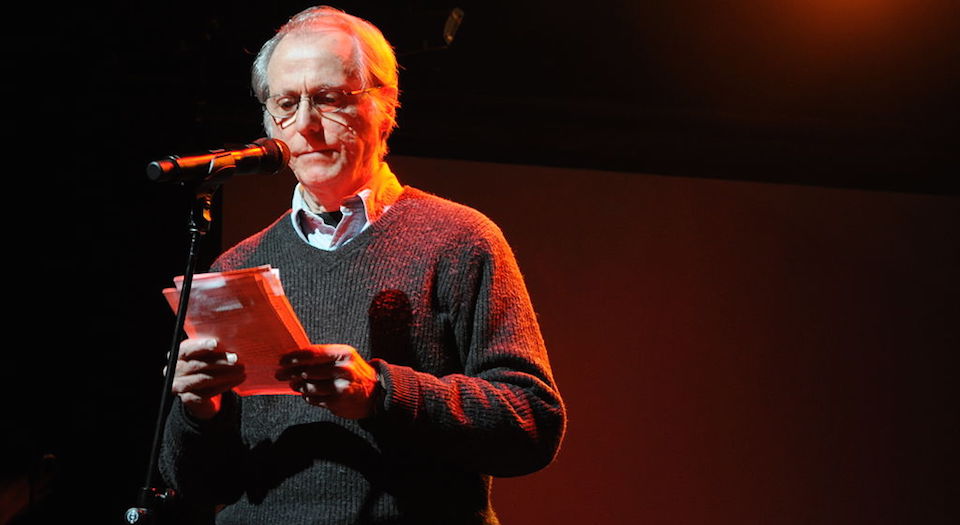 In 2002, in an interview with the Daily Princetonian, Don DeLillo, whose latest novel Zero K was published last month, said that to live in 21st-century America is 'to be worried, perhaps as never before… The world isn't going to be destroyed, but you don't feel safe anymore in your plane or train or office or auditorium.'
His writing about contemporary anxieties has won him great plaudits. He is often said to be among the greatest living writers. His first book, Americana, was published in 1971. His 1985 novel White Noise was a dark satire on the spread of mass entertainment and the aloof nature of the academy. Then came Libra, a brilliantly tense fictionalised biography of Lee Harvey Oswald, which embodied paranoia by presenting shady CIA figures in the background of JFK's assassination. And, in 1997, he published Underworld, his epic portrayal of postwar America in the grip of Cold War paranoia.
In Zero K we are introduced to Ross Lockhart, a wealthy hedge-fund manager who is considering a dramatic escape from contemporary anxiety. His wife is terminally ill. Lockhart has arranged for her to be cryogenically frozen until there is a cure for her affliction. The protagonist is Lockhart's son, who arrives at the facility in a former Soviet republic where the freezing is to take place. Through the course of the novel we find that the facility is in fact home to a small movement of transhumanists, all of whom wish to be frozen even though they are healthy. The protagonist learns that Lockhart himself intends to be frozen alongside his wife. Screens hanging from the ceilings of the facility depict images of the latest mass catastrophe. Much like in his earlier work, DeLillo underlies Zero K with the imminent onset of disaster.
DeLillo's approach to prose and dialogue is consistently painstaking. The opening to his post-9/11 work Falling Man, in which he describes a man walking away from the collapse of the World Trade Center, is often cited as one of the best opening scenes of any recent novel. In the course of writing The Names, the novel in which he claims to have found a 'new dedication' to crafting sentences, DeLillo developed a technique whereby he would write one paragraph per page in order to give each the attention it deserved. The prose of Zero K is similarly considered. Sunglasses worn by Lockhart 'bring the night-time indoors'. The facility is described as a 'barely believable place, this desert apparition, soon to be preserved, a glacial body in a massive burial chamber'. Some may understandably find DeLillo's writing indulgent; but there are few writers out there who pay such close attention to language.
Indeed, language, and its relationship to reality, is one of the key themes of Zero K. The protagonist pauses throughout the novel to ponder the relationship between objects and the words that represent them. He discovers quickly that Ross Lockhart, his father, has adopted a fake name, in order to 'motivate him to work harder, think more clearly… in time he would become the man he'd only glimpsed when Ross Lockhart was a series of alphabetic strokes on a piece of paper'. Elsewhere, DeLillo's protagonist finds himself unable to chew and swallow 'without thinking of the words "chew" and "swallow"'.
Language games aside, it is hard to avoid the conclusion that the book is primarily concerned with death. DeLillo is now 79 years old. 'Everybody wants to own the end of the world', says Lockhart, in the first line of the text. DeLillo also explores the existential, when one character remarks: 'Isn't death a blessing? Doesn't it define the value of our lives, minute to minute, year to year?'
But death in DeLillo's books is arguably not a theme in itself. It is a medium to address a broader question. DeLillo's later work has been concerned with the possibility of transcendence in a society that has become so fixated on the individual. In Zero K the patients at the facility exist in 'a state of astonishment… a common mission, a destination'. The process allows 'an escape from our personal mortality… we face the end but not alone. We lose ourselves in the course of the storm.' He goes on to describe the freezing process as 'transcendence, the promise of a lyric intensity outside the measure of normal experience'.
He has explored this question of how to achieve transcendence in contemporary life before. In the opening scene of Underworld, in which a young boy watches the New York Giants play the Brooklyn Dodgers at the 1951 World Series, the boy is described as 'part of an assembling crowd, anonymous thousands off the busses'. The grandiose opening of Mao II features a mass Moonie wedding, in which the attendees become 'one body, an undifferentiated mass'. Libra concludes with Oswald's mother watching two boys play with the soil around his grave while saying Oswald's name: 'His name will live on, echo throughout history.' Sport, ritual, historical notoriety and now science are all means through which human beings attempt transcendence in a post-religious, consumer-capitalist world.
In The Culture of Narcissism, Christopher Lasch observed that contemporary Americans live outside the old, big narratives. Old ways of living beyond oneself — religion and politics, for example — have pretty much collapsed. What remains, said Lasch, is a cultural obsession with the self and a loss of the possibility of transcendence. This anxiety, about moving beyond a self that is essentially doomed to decay, is at the heart of Zero K. At one point, Lockhart remarks: 'People getting older become more fond of objects… A leather-bound book, a piece of furniture… a baseball signed by a famous player, long dead.' These objects, Lockhart says, 'make the past seem permanent'. The process of cryogenic freezing, the attempt to move beyond the constraints of human individuality, is a fitting way of posing the concerns of a 79-year-old DeLillo, who has arguably confirmed his status as the great chronicler of the anxieties born of a cultural obsession with the self.
Luke Gittos is law editor at spiked, a solicitor practising criminal law and convenor of the London Legal Salon. He is the author of Why Rape Culture is a Dangerous Myth: From Steubenville to Ched Evans. (Buy this book from Amazon(UK).)
To enquire about republishing spiked's content, a right to reply or to request a correction, please contact the managing editor, Viv Regan.