Don't tell young people how to Talk to Gran
The pro-EU side's latest campaign wheeze turns the young against their elders.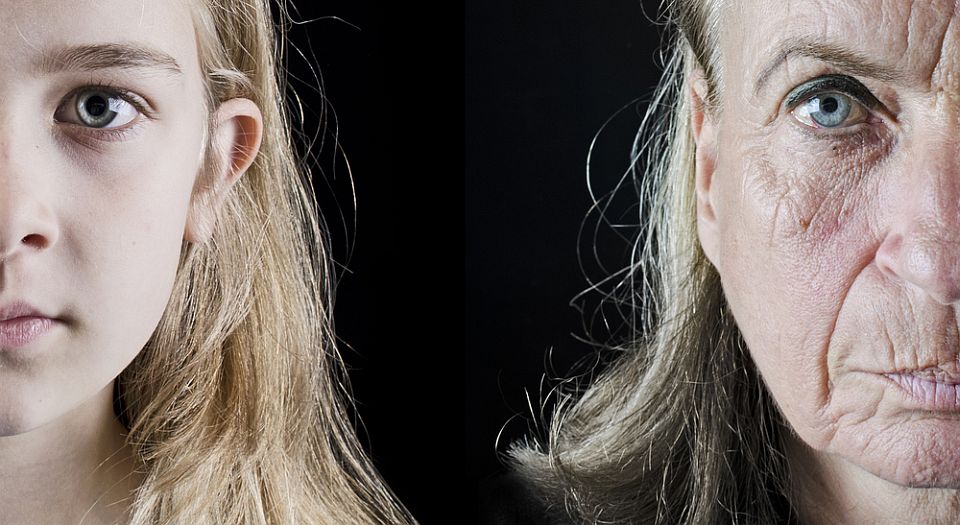 The Talk to Gran campaign, launched by the Britain Stronger in Europe group in April, exhorts young people to persuade their parents and grandparents to vote in the right way. 'Research shows that people are more likely to listen to someone they know', claims the video; and because your parents and grandparents 'want the best for you', you can persuade them that voting Remain is the way to achieve that.
If you can't bring yourself actually to talk to gran (or grandad, mum, or dad), you can send them an e-card bearing the picture of a table setting, with a plate carrying the words: 'Please vote Remain so I can enjoy a life of opportunities in the EU (though I promise I'll be back for Sunday lunch).' Me, me, me. And the campaign is aimed at university students, not eight-year-olds.
It really is that naff. 'These days a referendum campaign group only truly wins its colours when it comes up with a wheeze that is promptly laughed out of court', reported Nicholas Watt in the Guardian. 'Talk to gran in terms like that and you will probably get more than you bargained for', wrote Janet Daley in the Telegraph. What on earth, you wonder, were Britain Stronger in Europe thinking, when they came up with this ridiculous initiative?
Well, they weren't thinking very highly of older people. 'It is worth asking just how out of touch you have to be to presuppose that everybody over the age of 60 who plans to vote Leave is a dotty, uninformed dimwit', fulminates Daley. 'Never mind the assumption that the older generation might be planning to vote for Leave without giving a second thought to the welfare of their children and grandchildren, which presumably makes them selfish as well as ignorant.'
Even the assumption that younger voters are more likely to be 'pro-EU' than their elders indicates the gulf between the Britain Stronger in Europe campaign and its multigenerational target audience. Many of the 'older generation' (which means, if we're talking about 'parents', anyone over the age of about 40) are quite strongly committed to Remain – while many of the younger generation are quite diffident about the EU.
This diffidence is reflected in the Talk to Gran campaign's own shopping list of the 'life of opportunities' that young people will enjoy in the EU: cheaper prices, easier travel abroad, better job prospects and a 'safer future' – 'because we can work with our European neighbours to fight cross-border threats like terrorism and climate change more effectively'. Will Straw, executive director of Britain Stronger In Europe, says: 'We believe that the passion and enthusiasm of young voters can be channelled into getting their older relatives out to vote for Britain to remain in Europe.' What, the passion embedded in the argument, 'I want to pay much less for my shopping, fuel and even my energy bills'?
The campaign's assumptions about older and younger people alike are based on patronising stereotypes. More insidiously, they are based on an approach that is profoundly manipulative and anti-political. The real problem with older people, as presented by the Talk to Gran campaign, is that they are more likely to vote than their children and grandchildren. So the campaign does not encourage more young people to vote, or talk directly to the older generations about why they should change their minds. Instead, it focuses on getting young people to manipulate their elders: because 'people are more likely to listen to someone they know', and your parents and grandparents 'want the best for you'.
This is a naked attempt to politicise the interaction between the generations: to make the conversation over Sunday lunch, or 'a slice of cake and a cup of tea', a vehicle for politicians to inculcate the electorate into particular ways of thinking, while bypassing political engagement and debate. It exemplifies the process described by the sociologist Frank Furedi as 'socialisation in reverse', whereby children and young people are targeted to take on board the imperatives of present-day politics and impart them to their elders, through emotional blackmail and pester power.
The presumption behind socialisation in reverse is that young people are easier to target because they are a captive audience (in schools and universities); they have limited knowledge and experience to question current orthodoxies; and they can be positioned as representing the needs of the present and the future. Older generations, by contrast, are seen to embody ideas and principles that belong to a problematic past, and they have the gall to vote when given the chance to do so. Nervous about the prospect of engaging with these people and their ideas, campaigners resort to desperate measures designed to manipulate them using their kids.
Thus, Will Straw states, with no sense of irony: 'This referendum will not be won simply by winning the argument in the media, but by creating a bottom-up, word-of-mouth campaign that will reach voters of every age in all parts of our country.' The very idea that a 'bottom-up, word-of-mouth' campaign can be 'created' by a campaign group reveals the lack of regard for young people's agency in this debate, even while they are being courted.
Fortunately, young people are more thoughtful and less naff than this – and their parents and grandparents are more ballsy about being told how to vote. There are a lot more genuine conversations that families are having around the dinner table about the EU referendum, and the upshot of these won't be easy to predict with an e-card.
Jennie Bristow is senior lecturer in sociology at Canterbury Christ Church University and an associate of the Centre for Parenting Culture Studies. She is author, most recently, of Baby Boomers and Generational Conflict (Buy this book from Amazon(UK).) Her new book, The Sociology of Generations: New Directions and Challenges, will be published by Palgrave Macmillan in June. (Order this book from Amazon(UK).)
To enquire about republishing spiked's content, a right to reply or to request a correction, please contact the managing editor, Viv Regan.