The new segregation on campus
Calls for gay- or black-only dorms are deeply conservative.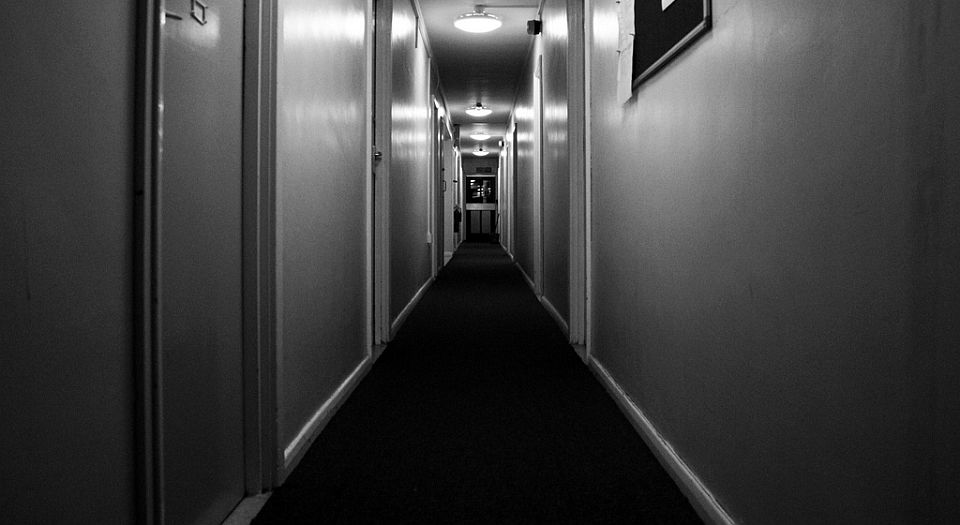 Today's university accommodation is often more hotel than squat, with en-suite bathrooms and wifi as standard. Recently, students have dropped their preoccupation with double beds, dishwashers and twice-weekly cleaners and have begun to focus instead on who they share their halls of residence with. Students who apply to the University of Birmingham and request LGBT-only accommodation can be housed away from their straight classmates. Now, students at the University of York and the University of Central Lancashire want LGBT-only accommodation, too.
The growing demand for LGBT dorms in the UK parallels an increased demand on US college campuses for 'racially themed dorms' so that black students can live away from their white colleagues. In the wave of protests against racism that swept US colleges late last year, the call for racially separated spaces on campus was made repeatedly. The University of California, Berkeley already has 'self-segregated housing for African-Americans as well as other racial minorities', while students at University of California, Los Angeles have requested the creation of a separate 'Afro-house' residence for black students.
The segregation and differential treatment that previous generations of student campaigners fought so hard against are now being rehabilitated by young activists. Members of the US Commission on Civil Rights have spoken out against the introduction of racially themed accommodation. In the UK, the gay-rights group Stonewall has said it would prefer to see 'a culture that is inclusive and accepting' rather than separate LGBT campus accommodation. Today's radicals, however, are more likely to view the progressive demand for equality in education and relationships as a dangerous cover for the exercise of white heteronormative power.
The liberation campaigns of a previous era sought to expand the universal category of what it means to be human, to encompass not just white men but also women, gay and black people. Yet even at this very moment, identity politics was beginning to take root, and competing political groups began arguing for a more separatist approach. In the US, Black Power groups began to influence the Black Student Union (BSU) from the mid-1960s onwards.
In September 1967, Larry Gossett, head of the BSU at the University of Washington, reflected an emerging separatist and identity-focused response to the persistent racial discrimination experienced by black students. He wrote in the Seattle Post Intelligencer, 'I believe that black people must be obsessed with thinking black. Then they will understand the need for determining their own destiny.' The BSU argued for changes within universities, including the establishment of a black curriculum. It was at this time that some colleges first began 'to cave to student demands for separate housing'.
Today, identity politics is so dominant that talk of expanding universalism appears hopelessly old-fashioned. The current generation of students scorn the notion of equality because they believe people only have interests in common with others who, at the most basic level, look like them. It is assumed that people with different skin colour, gender or sexuality experience the world in a qualitatively different way, and can neither speak about, nor on behalf of, each other. Worse, different groups of people are pitched against each other, as if the very existence of some groups, particularly white straight men, is a source of oppression.
The pervasive influence of identity encourages students to focus relentlessly on who they are. For all the appeals to radicalism, there is an assumption – evident in asking university applicants to tick a box about their sexuality and select accommodation preferences accordingly – that who you are as a 17-year-old is fixed. This conservative obsession with who you are, rather than what you might become, precludes experimentation. If a soon-to-be student at the University of Birmingham requests LGBT-only housing, but then, after a term away from home, decides he is not gay but straight, must he then move house?
In both the US and Britain, the demand for segregated accommodation is the logical outcome of identity politics meeting a campus cult of wellbeing that labels nearly all students as vulnerable and in need of protection. Segregated housing provides the ultimate retreat from campus life, a Safe Space away from people who are different to you. Central to this discourse is the historically new concept of the hall of residence as a 'home'. The emotive cry that students need to feel safe 'within their own home' was central to the hysteria at Yale University when a lecturer defended the right of students to decide for themselves the type of costume they would like to wear for Halloween. It was also heard at the University of Oxford by the students who clamoured to have a debate on abortion cancelled.
Yet university accommodation was never intended to be a home from home, but rather an efficient means of cultivating a community of scholars. Living at university was more than just practically expedient – it allowed for long hours in the library or the lab and for discussions with students and academics alike to continue. It was not intended as a retreat, but as a means of enabling students to enter the public square of the campus and engage with others.
The reinterpretation of campus as a home goes hand-in-hand with the reinterpretation of costumes and debates as forms of violence. There is little suggestion that the threat facing LGBT or black students is physical; rather, it is seen as existential. The demand for segregated housing signifies the threat perceived to arise from other people, especially those who are different. When a practical solution is offered to an existential threat, the sense of concern can only grow. Far from promoting safety, calls for segregated housing cultivate fear and encourage students to interpret interactions with each other as a series of microaggressions.
It seems as if today's student radicals do not want to change the world – they just want their suffering recognised by university housing officers. They prefer to discuss where they sleep, rather than who they have slept with.
Joanna Williams is education editor at spiked. Her new book, Academic Freedom in an Age of Conformity: Confronting the Fear of Knowledge, is published by Palgrave Macmillan UK. (Order this book from Amazon (USA).
Picture by: Heather 312
To enquire about republishing spiked's content, a right to reply or to request a correction, please contact the managing editor, Viv Regan.