Afrika Bambaataa: convicted by Twitter trial
The war on statutes of limitation is bad for justice.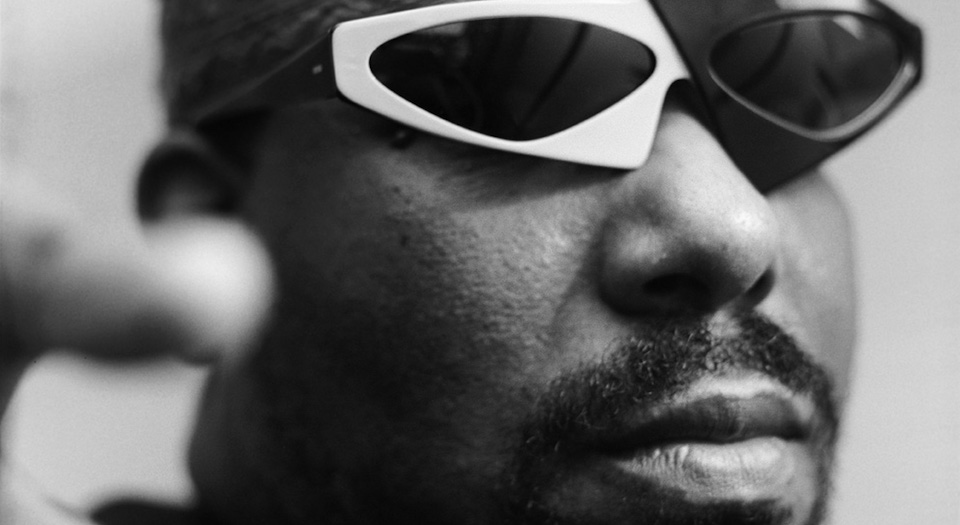 Afrika Bambaataa, the American hip-hop pioneer who founded the Zulu Nation collective, is the latest person to face historic allegations of sexual abuse. A group of men have come forward with allegations that Bambaataa assaulted them as children. The first was Democratic Party activist Ronald Savage, who told the New York Daily News that Bambaataa, real name Kevin Donovan, forced him to engage in oral sex when he was 15 years old. Last week, three more men came forward with similar allegations.
The first thing to note about these allegations is that they are playing out entirely in public. Savage broadcast his claims to the world in a filmed interview with the Daily News, in which he described the incident in detail before breaking down into tears. The video has received over 42,000 views. He gave the interview while promoting a book, but he says he is not making the allegation for any purpose beyond his own 'emotional healing'.
This is part of a trend in which abuse allegations are playing out on the international, digital stage. The recent acquittal of Canadian radio personality Jian Ghomeshi on charges of sexual abuse followed an online Twitter trial, in which the hashtag #IBelieveSurvivors was cited tens of thousands of times. When Ghomeshi was acquitted, campaigners posed with posters bearing the hashtag, as though the fact of his acquittal had only proved their point. In 2014, a series of young women made online allegations against YouTube star Sam Pepper. But when the police tried to investigate the claims, the complainants were not cooperative.
As well as skewing the process of justice, the attempt to 'heal' oneself by broadcasting one's darkest experiences to the world is in itself damaging. The private sphere, that space in which matters can be resolved with those closest to you without recourse to the outside world, is increasingly being undermined by a cultural pressure to 'open up'. Today, those making allegations on social media are held up as 'raising awareness', and so are encouraged to disclose everything.
But this therapeutic exercise is already having a very real impact on Bambaataa's reputation. Cornell University, which houses Bambaataa's record collection, has been called upon to 'sever all ties' with him. And others have said that Bambaataa's career has been tarnished by the allegations. In today's age of social-media courtrooms, defendants can be tried and convicted without the allegations ever being properly scrutinised.
Due to New York's strict statutes of limitation, the allegations against Bambaataa cannot be tried in court – and campaigners are saying Bambaataa is using this to evade justice. Under New York law, child sexual abuse victims cannot pursue criminal charges or civil penalties after they turn 23. Those who claim they were abused in an institutional setting have to file a legal document, showing their intention to sue, within 90 days of their original complaint. Though some aspects of New York law are too restrictive – the 90-days requirement would certainly be unrealistic in some cases – statutes of limitation are, in general, important in protecting defendants' rights.
Take the UK. In England there is no general statute of limitation in criminal cases. While the Crown Prosecution Service can refuse to prosecute historic cases, and a judge can throw out such cases if he or she thinks the delay has prejudiced the defence, these mechanisms have not stopped many questionable historic cases being brought before the courts. The recent collapse of Operation Midland – the police investigation into historic sexual abuse – following devastating revelations about the credibility of the investigation's key witness, shows just how dangerous historic allegations can be.
The Bambaataa scandal reflects two worrying trends. First is the activist-led attack on the criminal-justice system. While it is easy to portray statutes of limitation as unjust, most crimes should not be litigated decades after they were alleged to have occurred – especially not sexual offences, in which it is likely to be one person's word against another. Second is the idea that putting these allegations up for public consumption can heal the wounds of the complainants. This will only further corrode the private sphere, and undermine the ability of individuals to overcome troubling events with the help of those around them.
Luke Gittos is law editor at spiked, a solicitor practising criminal law and convenor of the London Legal Salon. He is the author of Why Rape Culture is a Dangerous Myth: From Steubenville to Ched Evans. (Buy this book from Amazon(UK).)
To enquire about republishing spiked's content, a right to reply or to request a correction, please contact the managing editor, Viv Regan.