London, it's time for a new industrial revolution
Let's make London the industrial centre of the future.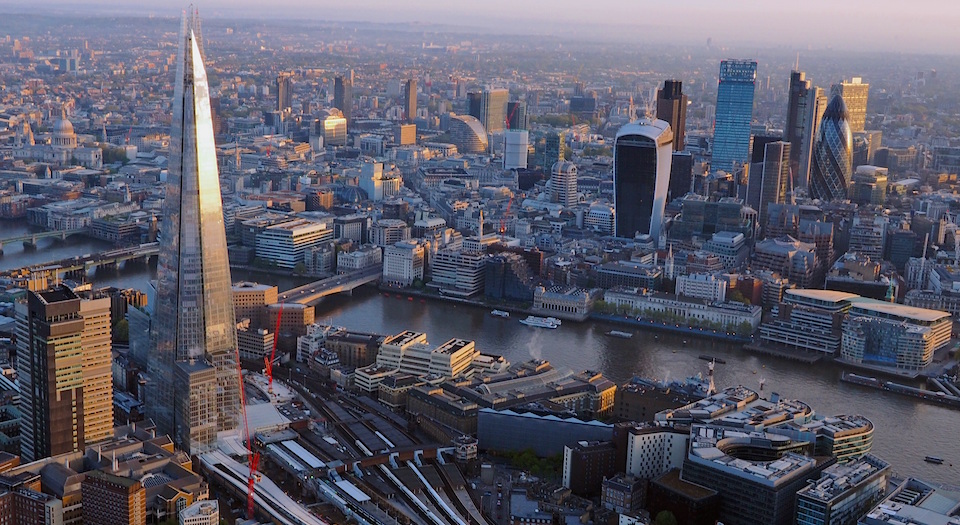 When the World Economic Forum met in Davos in January, there was a lot of enthusiastic talk about the fourth industrial revolution. London's leaders, however, are not as enthused. Their vision of the future centres on the 'circular economy', with London positioned as the global hub. The idea is to reject the linear model of 'take, make and throwaway' production in favour of a green, digital, no-waste economy (boot-fairs, eBay and grafting). It is a rehash of the anti-production, anti-consumption dogma that has gained traction with European, national and local politicians. The circular economy diverts attention from the hard economic issues, such as low productivity and innovation in London and the underfunding of physical and social infrastructure.
With a new mayor due in a couple of weeks, City Hall planners are busy coming up with the basis for a plan for London. According to their projections, the incoming mayor will have to respond to how London will accommodate two million or more people in the coming period, the rapid loss of manufacturing employment and continuing growth in service jobs. The pressure is on to build ever taller buildings, 'densify' estates, 'intensify' town centres and even think the unthinkable by building London outwards into the Green Belt. Yet despite this, all the main mayoral candidates have called for a hands-off the Green Belt.
The physical ingredients of the next industrial revolution are well known, from nanotechnology and big data, to genomics and robotics. These ingredients have been developed through advances in life sciences, material sciences, new communications, new transports and new forms of energy. What is not known is how we will use these technologies for wealth creation and economic and industrial restructuring. For example, new energies, robotics and communications offer the real prospect of new forms of personal and freight transport to replace cars and lorries. The latter are likely to be replaced within a matter of years by drones, or unmanned aircraft, but we are still clinging to the concept of cars rather than investing in exciting new forms of travel.
The first three industrial revolutions all started in countryside outside of towns and cities, literally by-passing them. The first industrial revolution, based on steam, started in the valleys of Lancashire and Yorkshire; the second, based on electrical power, started in the trading estates on the edge of London and other big cities; and the third, based on computer power, started in the valleys south of San Francisco and Silicon Fen. New industries use up green fields and space. As each revolution progressed, the new industrial areas became subsumed into growing towns and cities. The fourth industrial revolution will no doubt do the same, but in some 21st-century form, most likely around some of the world's megacities, such as London. The rapid industrialisation of countryside around Cambridge, with huge business parks, solar farms and agribusiness, could be a precursor for much more extensive development around London, and the next mayor should be brave enough to support it.
The Green Belt policy, which is nearly a hundred years old as a concept, should be scrapped in favour of a 21st-century plan for the countryside. Even within London's administrative boundaries, over a fifth of its land area is designated Green Belt. Much of the Green Belt comprises zombie farms, economically marginal land uses posing as countryside. Some of it has become the playground of the super-rich, with land-hungry horse arenas, or ménages, being the latest fashion. Past London plans have said very little about the Green Belt, other than to give it a sacrosanct status, effectively making it off-limits to productive development. Past plans have, therefore, addressed less than 80 per cent of London's land, but Green Belt countryside is a huge resource for the future.
Accommodating population growth at rates previously only experienced by developing countries presents a serious political challenge for the new mayor, but there is a ready solution.
The next mayor should strive to lead the fourth industrial revolution and:
Scrap the notion of London as a Circular Economy hub
Engage in a wide public debate to foster innovation and productive investment
Trust Londoners to innovate and raise productivity
Draw up a New London Plan to promote existing and new businesses that pioneer new technologies, fund infrastructure and support people into jobs in the new industries
Make national and local government leaders accountable for growing the economy
Develop inspiring parks and places in the Green Belt where Londoners can really express themselves
Make London and south-east England a global powerhouse.
Tony Pierce is a planning and development consultant working in the public sector.
Visions for London is a series of mini manifestos aimed at raising the stakes in the upcoming London mayoral election. To submit your ideas, email Tom Slater.
To enquire about republishing spiked's content, a right to reply or to request a correction, please contact the managing editor, Viv Regan.