Bureaucracy is bad for free speech
A University of Exeter student tells spiked why he is standing against #Right2Debate.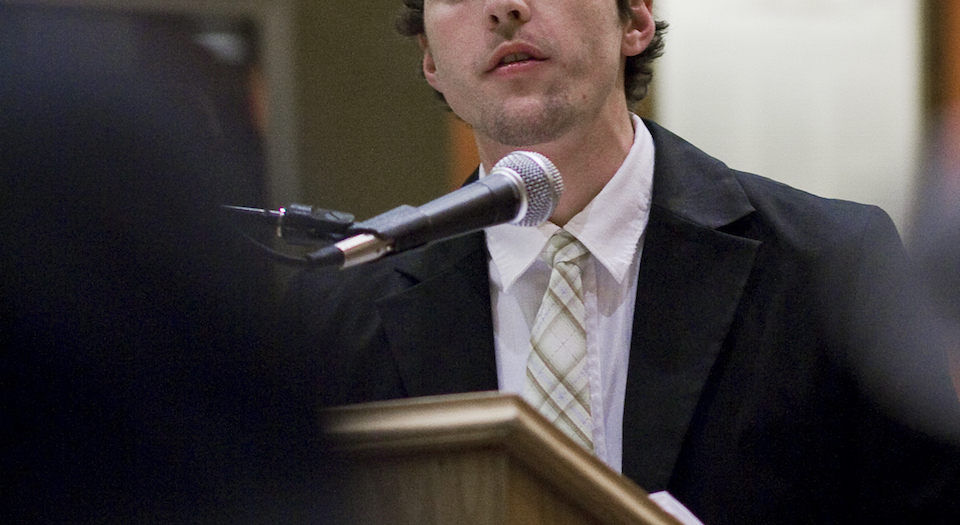 The University of Exeter has rushed in an interpretation of the #Right2Debate policy, devised by the Quilliam Foundation, which claims to ensure debates with balanced panels. There are serious questions over whether the policy does more to hinder free speech than help it, and, ironically, the #Right2debate policy has been passed without debate.
Immediately after the policy was passed under the nose of the student body (most of whom are on vacation at the moment) I put forward a 'student idea' requesting that the policy be postponed until 'full consultation with students has occurred'. At the time of writing, the motion has 110 votes with 94 in favour of postponing #Right2Debate.
I initially had a vague notion of what #Right2Debate was, and was leaning towards the idea that it could be a useful stepping stone to ensuring free speech on campus at Exeter and other students' unions across the country. However, having done some research into the policy, it has become clear to me that #Right2Debate is in fact hostile to free speech while masquerading as the opposite.
The general idea of #Right2Debate is to prevent so-called contentious speakers from having a free and open platform on university campuses. Under #Right2Debate, a student would be able to put forward a petition with a minimum of 25 signatures to balance a panel and ensure that an opposing voice is speaking. Alternatively, if this is not possible, an extended Q and A would be imposed at the end of the talk.
I believe that the best way to challenge ridiculous views is to expose them as such. There is always something to be gained from free and open debate. But what I have a problem with is the idea of a society or group of students having such a debate imposed upon them. The organisers of the event that has been 'right2debated' will have a student-union officer forced upon them to chair and moderate the debate as well as having to bear the additional costs, such as security. There is no way the independence of such a moderator could be guaranteed, especially as there are some issues where it would be almost impossible to find an entirely impartial chair among the notoriously politicised world of students' unions.
Under #Right2debate, speakers would be forced to submit their speeches to the chair prior to the event to ensure it does not infringe on any one of the many Safe Space policy interpretations on UK campuses. This takes away the autonomy of smaller societies and forces them to be increasingly wary when choosing speakers. More importantly, it takes away their right to freedom of association by forcing them to do things that are potentially against the interests of their members.
#Right2Debate gives student-union officials the power to control the running of debates and talks across university campuses. We have already seen examples in the past of students' unions trying to force pro-life organisers to invite a pro-choice speaker to their event (like at Cardiff in 2014). #Right2Debate gives a legitimate way for a students' union with a strong view on any issue to decide the make-up of panels without any real accountability. It adds another layer of bureaucracy to an already complicated process and is open to abuse.
#Right2Debate seems to have good intentions, but the rushed implementation and drafting of it at Exeter means the policy is open to abuse and potentially poses a new danger to free speech on campus. We don't need #Right2Debate at Exeter. I would encourage anyone who believes a speaker needs challenging to go along to the talk in question and ask some difficult questions. We should be fighting for free speech ourselves, not taking the power of self-determination away from student groups.
Paul Rota is a writer and student at the University of Exeter. Follow him on Twitter: @votebecauseynot
To enquire about republishing spiked's content, a right to reply or to request a correction, please contact the managing editor, Viv Regan.