The kids are all right
Teenage angst is not a serious mental-health issue.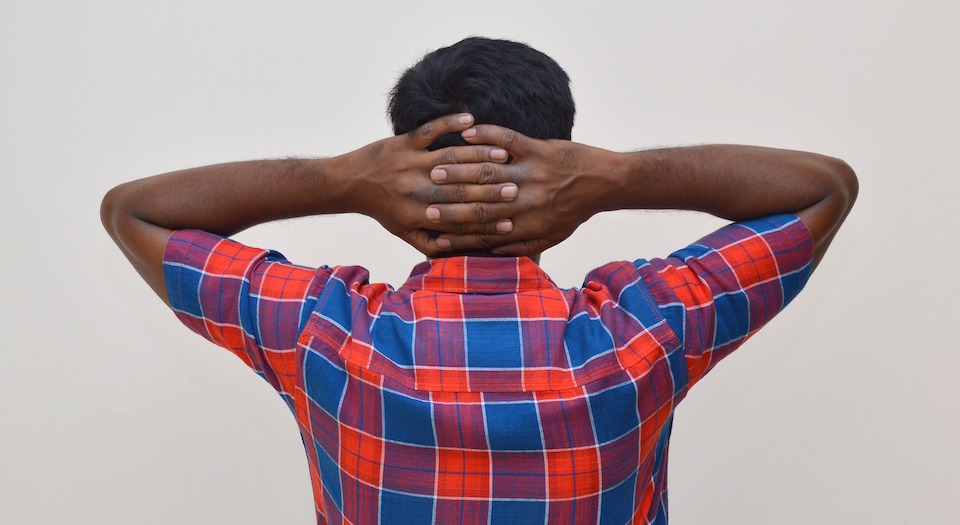 What has changed about being a teenager in the few years since I was one? Teenagers certainly haven't changed – they're still self-obsessed and anti-social. But adult society's reaction to their bad behaviour is changing, and now we actually take the claims of these crisp-eating mirror-obsessives seriously. Apparently, the teenage cry of 'I'm depressed' no longer means I'm bored and want attention – it means 'book me in to see a therapist or you're being negligent'.
What better organisation to treat teenage self-misery as a mental-health problem than the Self Esteem Team (SET). SET spends its time touring schools and colleges, giving kids pep talks about exam stress with great advice like, 'U [sic] have to be odd to be number 1'. They also deal with body issues, providing inspirational tweets like: 'It's ok to feel broken, it's focusing on how to put urself [sic] back together that counts xx'. If you're anything like me, this kind of thing will make you want to re-enact that scene in Channel 4's Black Books where Manny swallows The Little Book of Calm.
SET is one of the organisations milking the current freakout over teenage mental health. So it was unsurprising to see its 'body councillor' Natasha Devon call for an increase in mental-health services for schoolchildren this week. Devon, who was made the government's mental health tsar last year, is now working with the Department for Education to 'turn schools into environments conducive to wellbeing of the mind.' Her list of suggestions includes 'mental-health first-aid training' for teachers. She insists that 'children cannot learn unless they are fed, watered, safe, healthy and have a reasonable level of self-esteem'.
Devon's meddling in the school curriculum follows the claim from 338 headteachers that, among their pupils, 'eating disorders, body-image anxieties, hyperactivity, compulsive behaviour, problems with sleeping, bed-wetting and substance addiction have all risen in the past five years'. As if you can lump together taking drugs, starving yourself and being a bit hyper in the classroom under the same heading of mental disarray.
There are two worrying things going on here. First, there's the tendency to frame every debate in terms of how it affects young people: rent prices hurt young people; mental-health issues are rife among the young; even the EU referendum has escalated into a Mary Whitehouse-style 'what about the children?' stand-off. And secondly, we are giving free rein to the idea that we're all mentally ill in some way, even if we don't realise it. We need more questioning and criticism of this idea.
SET's mission, as is the case with many other mental-health charities, is to normalise mental illness. It shares pictures of people holding up signs that say 'I used to be bulimic' and 'I used to be insecure', in an attempt to normalise the idea that when we're young, we're all screwed up in some way. But such campaigning is unhelpful, and could even pose some dangers. If someone is intent on hurting themselves badly, whether through starvation or cutting themselves, then there needs to be a more serious intervention than a self-esteem boost; that person's problems are probably far more complex than concerns about weight or appearance.
Usually, when young people, especially girls, flirt with the idea of harming themselves or eating a lot less, often because they saw someone do it on TV, it's nothing a good talking to won't sort out. Such behaviour needs to be criticised and stopped, because it is usually just part of the self-obsessed stuff that teenagers get up to. Everybody knows that there is no better way to give a teenager a complex than to tell them they're at risk of developing a complex. When these habits of self-harm or difficulty with eating become more pronounced, then an intervention should be carried out — in a discrete, targeted way, not via tweets and publicity shots.
We're in real danger of convincing a new generation that it is beneficial for them to drag around a mental illness as a part of their identity, instead of seeing their feelings as simply part of the teenage phase. There is no epidemic of mental illness in the young, but there is a rise of adult, quasi-experts on mental health seeking to convince people that they need pep talks and soothing noises just to get through the day. And with government backing, that will inevitably translate into meddling in parenting, an increase in social-services involvement in school life, and ultimately more state power to intervene in our private lives.
Most teenagers feel down and claim to be 'oppressed' at some point. It's the way they are. Mixing up this very normal experience with more serious cases of mental ill-health benefits no one. The vast majority of teenagers could do with what adults have traditionally always given them — not mental-health services, but a kick up the arse.
Ella Whelan is assistant editor at spiked. Follow her on Twitter: @Ella_M_Whelan
To enquire about republishing spiked's content, a right to reply or to request a correction, please contact the managing editor, Viv Regan.