Stephen Fry's right – self-pity is nothing to celebrate
The belief that sexual abuse is uniquely traumatising is damaging to victims.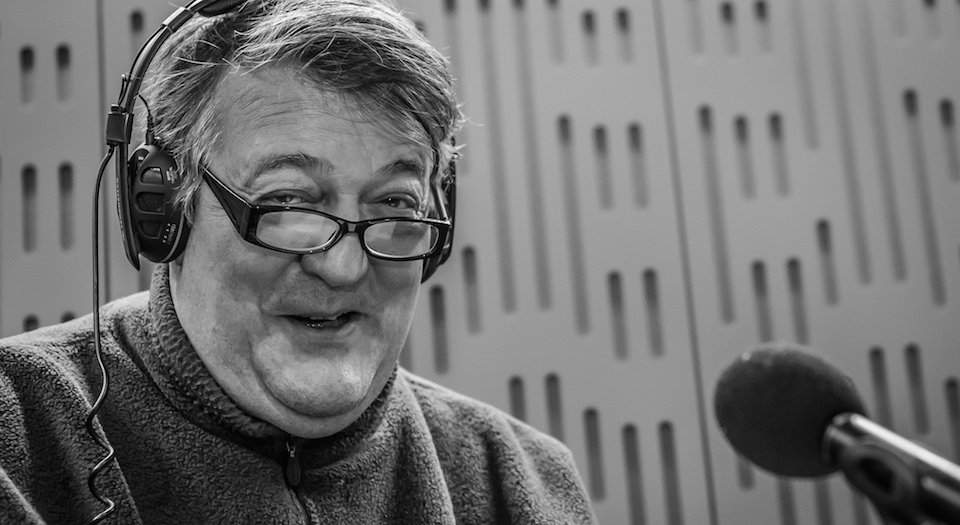 So Stephen Fry is the latest target of Twitter fury. Recently, Fry gave American internet talk-show host Dave Rubin a 10-minute interview in which he discussed the threats to free thinking and Enlightenment values today. He talked about the deep infantilisation of contemporary culture and criticised the growing tendency towards simplifying and avoiding complex moral questions. Most controversially, he criticised trigger warnings and the 'self-pity' of some people who have been the victims of child sexual abuse, saying, 'It's a great shame and we're all very sorry that your uncle touched you in that nasty place, you get some of my sympathy, but your self-pity gets none of my sympathy because self-pity is the ugliest emotion in humanity'.
Fry could not have strayed much further from the contemporary script. Mind, the charity that he is president of, immediately moved to distance itself from the comments. Twitter was alive with people calling Fry 'old' and 'out-of-touch'. Many online commentators pointed to the fact that Fry was a 'privileged white male' who simply didn't understand the value and importance of 'trigger warnings' and the unique suffering of abuse victims. Celebrity pillock Piers Morgan summed up the liberal intelligentsia's response to Fry's comments when he tweeted that he was worried about Fry's mental health. For many in the Twittersphere it was as if King Stephen, who had legions of followers prior to leaving Twitter for good this year, had finally gone mad. As a result of the uproar, Fry apologised 'unreservedly' on Thursday.
The reaction to Fry's comments is bizarre and contradictory. Firstly, it is worth noting that Fry has expressed the same view of self-pity before. In a 2011 interview with the BBC, he described self-pity in the context of his own depression as a 'destructive vice' that 'destroys everything around it except itself'. In another interview, he discussed the importance of 'getting out of the I-mode' as a means of moving forward from depressive thinking. This was at a time when he was the figurehead for various mental-health campaigns. It seems that when Fry is criticising self-pity in the context of his own vulnerability and victimhood it is entirely legitimate, but when he condemns it in others he becomes worthy of opprobrium.
What all this misses is that Fry is absolutely right about the toxic nature of self-pity. It is a dehumanising emotion. It robs people of autonomy and undermines their ability to move on from the bad things that happen to them. It embeds the idea that certain events are so catastrophic that they simply cannot be overcome. It has no benefit or value whatsoever. It is, by definition, harmful self-indulgence.
The attacks on Fry are even more bizarre given that self-pity is not normally celebrated. We have tended to recognise that excessive self-pity is a harmful and unproductive trait. A quick online search for 'self-pity' spits out endless articles on how to get over it. In psychological literature, self-pity is often referred to as a 'trap' and is frequently cited as one of the psychological symptoms of clinical depression. It is often thought to be connected to excessive self-concern and an inability to move on from bad events.
So Fry was not attacked because he was wrong. Rather, the reaction to Fry's comments illustrates the unhealthy relationship that society has developed with those claiming to be victims of sexual abuse. One commentator said that child-abuse victims should be 'allowed' self-pity because 'victims of child abuse have in fact suffered genuine and serious trauma, trauma which is life-changing and in many instances can lead to serious and long-term mental-health issues'. It is common today to think of child abuse as somehow different to every other possible trauma a person can experience.
There is a real danger here of compounding the effect these events have on people's lives by repeatedly talking up their destructive power. Of course, it is impossible to rank experiences according to their capacity to cause trauma; people respond to different events in different ways. It would be more healthy, and arguably more compassionate to genuine victims of childhood abuse, to argue that people are just as capable of getting over abuse as they are of getting over any other traumatic event. Instead, we encourage abuse victims to view their experiences as distinctly and insurmountably traumatising.
Our contemporary obsession with trauma is itself a symptom of a society that has a diminished view of humanity. The idea that we are inescapably shaped by the negative events of our past is becoming more and more popular. Parenting guides make reference to the risk of traumatising children, often through relatively minor incidents. The proliferation of films and books chronicling abusive childhoods enforces the idea that we can be doomed from an early age by the things that happen to us. The idea that human beings are capable of overcoming anything that life throws at us is increasingly seen as delusional.
The contemporary obsession with trauma means that those claiming to be victims of sexual abuse have received a privileged position in the discussion of historic crimes. Survivors also hold significant sway over investigations into historic sexual abuse. The Goddard Inquiry, for example, has presented itself as a collaboration with survivors. They had a significant say in selecting the chair of the inquiry, ousting two previous candidates on the basis of their apparent 'connections to the establishment'.
The inquiry itself has been established largely for the sake of these survivors, and to provide a forum for investigating crimes that could not be brought before criminal courts. These survivors also regularly provide media commentary on child-abuse issues, despite having no expertise beyond their own claims to victimhood. While it is understandable that those who have experienced abuse would want to talk about it, it is unhealthy for society to elevate any particular group in this way – especially with respect to an issue as complex as historic sexual abuse.
The reason Stephen Fry was vilified was not because he was wrong. He was right about the harmful effect of self-pity. He was right in saying that people should grow up and move on from the harmful experiences of their past – for their own sake, if not for anyone else's. And he was especially right about the toxic climate that surrounds these issues, a point that his Twitter vilification only served to prove. Fry was hung out to dry by the Twitter police because he spoke candidly and directly about abuse survivors, a group that is now ringfenced from criticism. It's time we broke this taboo and stopped celebrating self-pity.
Luke Gittos is law editor at spiked, a solicitor practising criminal law and convenor of the London Legal Salon. He is the author of Why Rape Culture is a Dangerous Myth: From Steubenville to Ched Evans. (Buy this book from Amazon(UK).)
Picture by: Amanda Benson.
To enquire about republishing spiked's content, a right to reply or to request a correction, please contact the managing editor, Viv Regan.