Muslims aren't the problem – Western self-doubt is
Euro-Islamism springs from decades of cultural cringe.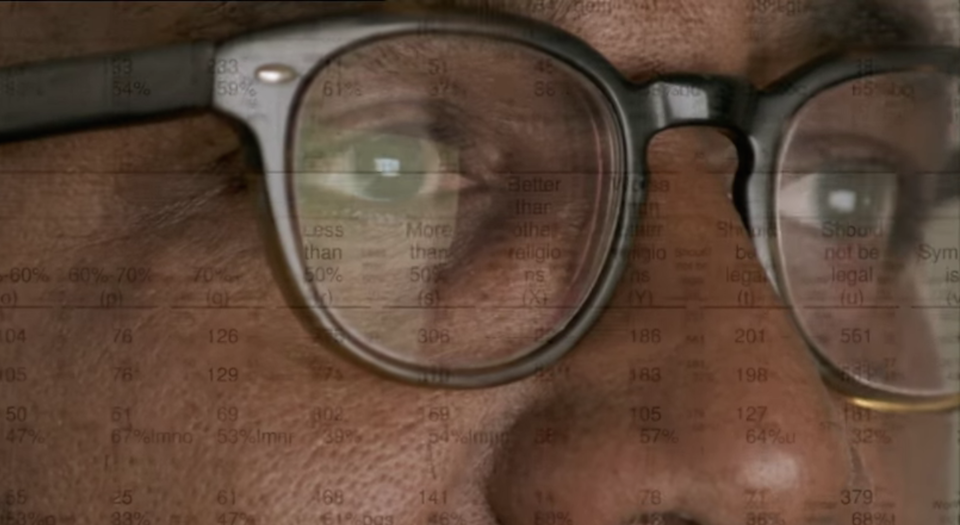 Judging by the reactions to Trevor Phillips' documentary for Channel 4, What British Muslims Really Think, you'd be forgiven for thinking that Islam is now the enemy within. With regards to their divergent views on homosexuals, women's rights or advocacy of sharia law, Muslims are now adjudged to be leading parallel lives. This is the narrative we've become used to, especially after Islamist atrocities across Europe.
There are many reasons to worry about the opinions of a minority of ghettoised Muslims – the ICM survey for the Channel 4 documentary only conducted interviews in areas where a minimum proportion of Muslims was 20 per cent – but bald statistics can be misleading. Broader analysis is more important. As Phillips himself acknowledged in The Sunday Times: 'Britain's Muslims… are distressed by what they see as white Britain's increasing secularism, low morals and loss of confidence in many of its own values.'
This alludes to what I and others at spiked wrote about after 9/11. The question remains, not 'why do they hate us so much?', but 'why do we hate ourselves?'. None of those who bombed London, Paris and Brussels in the name of Islam came from the lands of Islam. They were all brought up in Europe, and in an educational system and climate in which they were taught of its oppressive, imperialist culture, history and legacy. Immigrants from the Middle East to Britain today, conversely, rather like this country and its ideals.
In our relativist culture of self-regarding, liberal self-flagellation and historical apologies, everything's our fault. Always. This peculiar Euro-Islamism is the result of decades of cultural cringe and general timidity that has become more acute as a result of the migrant crisis.
Rather than address the behaviour of some people for fear of being deemed racist, we shirk from debate and create Safe Spaces. The return of woman-only carriages to trains in Germany, separate swimming lanes for women in Stockholm, warnings by mail or on signs in Amsterdam and Pocking in Germany, telling residents to dress modestly so as not to antagonise Muslims: these are not healthy signs of tolerance, but a display of resignation and fear.
An example of true tolerance is cooking accordingly if a vegetarian is coming round for dinner. You do so out of politeness, not perceived intimidation. Likewise, authentic tolerance says: don't be offensive about Muslims out of courtesy. False tolerance dictates: don't publish rude cartoons about the Prophet because you fear his followers might chop off your head.
We have internalised the ISIS narrative of the violent jihadist versus the West. Silence, timidity, self-censorship and self-denunciation have facilitated Islamism. And these are the emotions exhibited by liberals after atrocities. 'Those journalists at Charlie Hebdo had it coming, you see. They shouldn't have been so provocative in the face of this lunatic religion.'
Thus, in the name of not offending Muslims, liberals have reached the perverse stage of infantilising them. The culturally sensitive deem them too intrinsically intolerant to be able to control their emotions, to refrain from molesting women in public, or stop themselves from murdering blasphemers.
It's all very well bemoaning the parallel lives that exist today. But by constantly being embarrassed about our own values we are scarcely making the best advertisement for them. Free speech, freedom of religious worship, freedom to laugh and mock, adherence to one law for all. Laws that ignore race, religion, gender and culture – rather than take account of them. These are the values to buy into and to be upheld. Integration will follow from there.
---
The twitch-hunting of Stephen Fry
Whenever you see a celebrity's name trending on Twitter, it's usually for one of three reasons: they've said something daft, they've just died, or they've said something offensive. This week, these three categories were filled respectively by Bono, David Gest and Stephen Fry.
The latter caused a commotion for saying on a US chat show that victims of past child abuse are too sensitive about words that may trigger bad memories. 'It's a great shame and we're all very sorry that your uncle touched you in that nasty place – you get some of my sympathy – but your self-pity gets none of my sympathy. Self-pity is the ugliest emotion in humanity. Get rid of it. Just grow up.'
As Rod Liddle has observed, there is an unspoken rule in public discourse and public outrage: whenever a celebrity provokes a sanctimonious tirade on social media, it's because he or she must have said something true. The unpalatable is met not with refutation but with rage. The virulence of a reaction is directly proportional to its veracity. Thus, behold the response when Joan Bakewell said anorexia isn't a real disease. Or witness the outcry when Ian McEwan said a person with a penis isn't a woman. Fry is but another victim of 'Liddle's Law'.
Fry's remarks went against the narrative that people are forever traumatised by past experience and remain vulnerable in perpetuity. The woman who was traumatised by the sight of rapeseed oil in an Aldi store is testament to the virulence of this ideology.
The self-pity of those who deem themselves irrevocably damaged is indeed ugly. Self-pity is a destructive emotion. Feeling sorry for yourself is selfish and will only make things worse. People who have experienced ill-fortune, mental ill-health or depression, as Fry has, know all too well the perils of that corrosive mindset. So of course the Twitter babble didn't want to hear it, for they themselves excel at maudlin self-pity and self-righteous victimhood.
---
When cultural appropriation gets serious
According to reports in The Times and Vice News Italia, the up-and-coming generation of mafiosi in Naples has started imitating ISIS. Members have taken to growing bushy beards, adopting Arabic nicknames and quoting the Koran in order to appear more fearsome, ruthless and organised. 'This has nothing to do with religion', explains Marcello Ravveduto, a historian at the University of Salerno who specialises in mafia studies. 'It is a tribute to the terror unleashed by ISIS. They know what an impact the image of the long beard has.'
Iggy Azalea's blaccent, Justin Bieber's dreadlocks and now the Camorra 'bearding-up' as Islamic extremists… does cultural appropriation know no bounds? Who's going to correct these gangsters on such an outrageous transgression? Over to you, the snowflakes of Yale and Oxford.
Patrick West is a spiked columnist. Follow him on Twitter: @patrickxwest
To enquire about republishing spiked's content, a right to reply or to request a correction, please contact the managing editor, Viv Regan.