Led Zeppelin on trial: you can't copyright a cliché
The plagiarism case against Plant and Page reeks of desperation.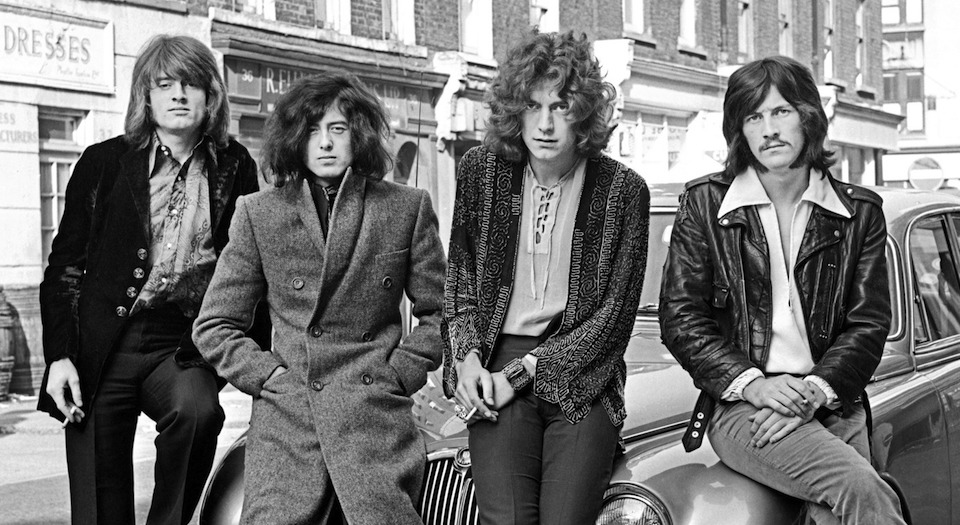 A judge has ruled that Led Zeppelin members Robert Plant and Jimmy Page will face a trial in California next month over the allegation that their song 'Stairway to Heaven', one of the most famous songs in all of rock, plagiarises 'Taurus', the considerably less-renowned instrumental by American prog-rock group Spirit. The dispute is over the opening acoustic guitar riff, which bears an uncanny resemblance to the hook from Spirit's track.
Spirit's late guitarist Randy Wolfe, better known as Randy California, had been quoted as saying 'I'll let [Led Zeppelin] have the beginning of "Taurus" for their song without a lawsuit'. Now, some 40 years after the realise of 'Stairway' on Led Zeppelin IV, the trustees of Wolfe's estate will fight the legal battle Wolfe himself had no intention of getting involved in.
There is a genuine similarity between the riff in the two songs – they're even played in the same key. But 'Taurus' lacks the melody of 'Stairway', which is played on the higher strings of the guitar. What's more, the chord progression is so clichéd musicologists have actually given it a technical name: the minor line cliché.
A minor line cliché is a progression in which a bassline descends note-by-note through the chromatic scale, while being harmonised in the key's diatonic scale. If that sounds like jargon, just listen to standards like 'My Funny Valentine', 'Feelings', or 'Chim Chim Cher-ee'. They are all played in different keys, and in different tempi, but these songs all share the same clichéd progression of 'Stairway' and 'Taurus'.
The lawsuit has been bolstered by the fact that Led Zeppelin opened for Spirit in 1968, which, the lawyers claim, helped the band 'create and carve out their distinct sound'. Led Zeppelin even covered Spirit's 'Fresh Garbage' in their live sets. This isn't the first time Led Zeppelin have been accused of plagiarism. As a number of their tracks were written after jamming on old blues songs, the band have had to adjust their song-writing credits a number of times to give royalties to the estates of musicians like Howlin' Wolf and Willie Dixon.
This lawsuit, however, has more than a hint of desperation. Spirit attorney Francis Malofiy made the bizarre aesthetic decision of having every heading in the lawsuit documents formatted in the font of Led Zeppelin's logo. The claim also cites an 'overwhelming amount of evidence' of Led Zeppelin's 'falsification of rock'n'roll history'. Examples include Jimmy Page buying a Theremin after seeing Randy Wolfe use one in concert. It is claimed that this purchase contributed to Led Zeppelin's distinctive sound, despite the fact it only every appeared on two studio recordings – 'Whole Lotta Love' and 'No Quarter' – in their entire catalogue.
Then there's outrageous claim that Led Zeppelin II's use of psychedelic effects, which were absent from the band's more bluesy debut album, was the direct result of encountering Spirit in between the recording of the two albums. Apparently, Spirit were the only band in the world using such psychedelic effects in 1969.
Malofiy has a dubious reputation to say the least. Another judge ordered sanctions against him during a recent copyright-infringement suit over the Usher song 'Bad Girl'. The sanctions were imposed after Malofiy got William Guice, a co-defendant of Usher, to attend a deposition without a lawyer, falsely assuring him he was only a witness in the case.
Those expecting Led Zeppelin to be cleared should be reminded of the recent copyright-infringement suit over Robin Thicke's 'Blurred Lines'. The alleged plagiarism of Marvin Gaye's 'Got To Give It Up', a song far more dissimilar to its alleged source, resulted in Gaye's children being rewarded $7.4million in damages. It was an absurd outcome that has paved the way for more artists to be successfully sued merely for copying the 'feel' of another song.
If Wolfe's estate manages to win, however, it will be breaking even newer ground – it will be copyrighting a cliché.
Christian Butler is a writer and musician based in London.
To enquire about republishing spiked's content, a right to reply or to request a correction, please contact the managing editor, Viv Regan.