Why I'm pro-Europe, and anti-EU
The grey Brussels bureaucracy doesn't reflect colourful, dynamic Europe.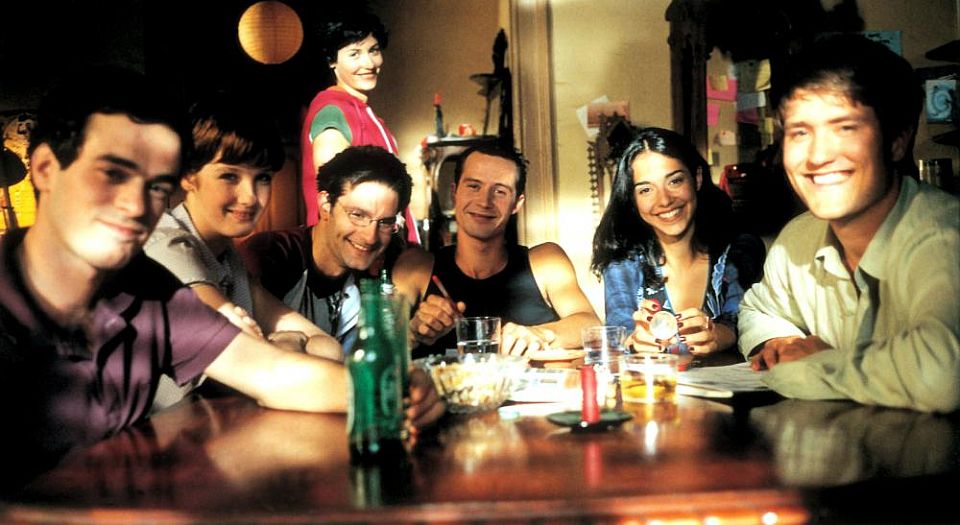 Gertrude Stein famously said that 'America is my country and Paris is my hometown'. I know exactly what she meant.
I was the Erasmus student who didn't go home. A six-month stint on a student work placement in the City of Lights, when it was still legal to smoke in bars, sealed my fate, and I moved straight back there after graduating.
While I may live in London now, I invested five years in that city and it still feels more like home than anywhere else. Add to that my Jewish, eastern-European family roots and it feels more natural to say I'm European than British.
So it was a fairly predictable reaction when, on a recent trip back to Paris, my announcement to friends that I was considering voting to leave the EU was met with wide-eyed surprise. I sat in a café with French, British, Irish and Spanish friends who were all raising reasons why the UK should vote to remain in the EU.
The overwhelming feeling seemed to be an incredulity that I should wish to break up a European partnership. Like the Remain campaigners who bleat platitudes like 'stronger together', my friends' mistake was conflating Europe with the EU. As spiked editor Brendan O'Neill has pointed out, they are completely different.
One asked if I didn't think there were some universal rights that everyone is entitled to. This is a view that was often repeated last year in response to the UK government's suggestion of repealing the Human Rights Act, which is derived from the European Convention on Human Rights. How many of those who were aghast at the suggestion had actually read the fine print? Article 10 cites freedom of expression, a right I believe to be essential to life in a free society, but look a little closer and there are countless caveats. So much for universal rights.
Another issue with this one-size-fits-all approach to human rights is that it simply doesn't work. How many times have Western countries tried to impose democracy on Middle Eastern countries only to see them disintegrate into chaos? The thing about freedoms and values is that they have to come from the people. To imagine that 28 countries with different languages and cultures would all have the same needs and desires is ridiculous. Yes, there are certain freedoms that everyone should have, but they should be enshrined through the agency of the people, and by governments the people elect.
In the French newspaper Courrier International, the Italian vice-secretary of the European Federalist Movement, Michele Ballerin, wrote a desperate plea to my generation, or as he called us 'the Erasmus generation', to defend the Schengen area. The article was illustrated with a still from the brilliant Cédric Klapisch film L'Auberge Espagnole.
If Ballerin hasn't already, I suggest he watches the film. It tells the story of Xavier, who spends a year studying in Barcelona to improve his Spanish for a job he is promised, and ends up moving in with a motley, multi-national crew. While it is absolutely a tribute to the eye-opening, multi-cultured experience of an Erasmus year, the only allusion I recall to an irritating elite of bureaucrats is a scene near the beginning of the film when the hero, played by French actor Romain Duris, has to run around gathering all of the French paperwork necessary to allow him to study in Spain.
L'Auberge Espagnole is a celebration of culture clashes, the colour and beauty of different languages, and a new generation making the most of the freedoms they have. It is the antithesis of the grey, homogenous, bureaucratic Brussels clique, working undemocratically to limit the freedoms of generations to come.
The European crowd I was with were understandably concerned about what a Brexit might mean for their working rights in their adopted homes. Despite the UK not being part of the Schengen area, the open-border policy has made it easy for my fellow Europeans and I to work across the continent. This freedom of movement is the only reason I remain unsure of my vote in the upcoming referendum.
However, according to a 2015 report in the International Business Times, there are 1.26million Brits living outside the UK in EU member countries. Given this high number it would be a fair guess to say that any Brexit situation would have to involve a deal to ensure they can stay on. Though, of course, there are no guarantees.
But if this referendum is to mean anything it has to be about politics and principle. The EU is not democratic and it is not accountable. While MEPs rubber-stamp countless laws and directives, it is the unelected European Commission that proposes the legislation. Europeans have no say in the Commission's appointees and have no power to get rid of them.
On my Erasmus year, just like Xavier, I learned what it means to be European. It is swearing like a puta madre in Barcelona, perfecting the Gallic shrug and knowing that a wealth of different people and ideas are just a short journey away.
L'Auberge Espagnole's denouement sees Xavier running for his life from the drab office, the endless files and the admin-obsessed employees of his promised job. There's a message in there somewhere.
Naomi Firsht is a reporter for the Jewish Chronicle and co-author of
The Parisians' Guide to Cafés, Bars and Restaurants.
To enquire about republishing spiked's content, a right to reply or to request a correction, please contact the managing editor, Viv Regan.