Academisation: neither kill nor cure
Let's end the politicisation of education.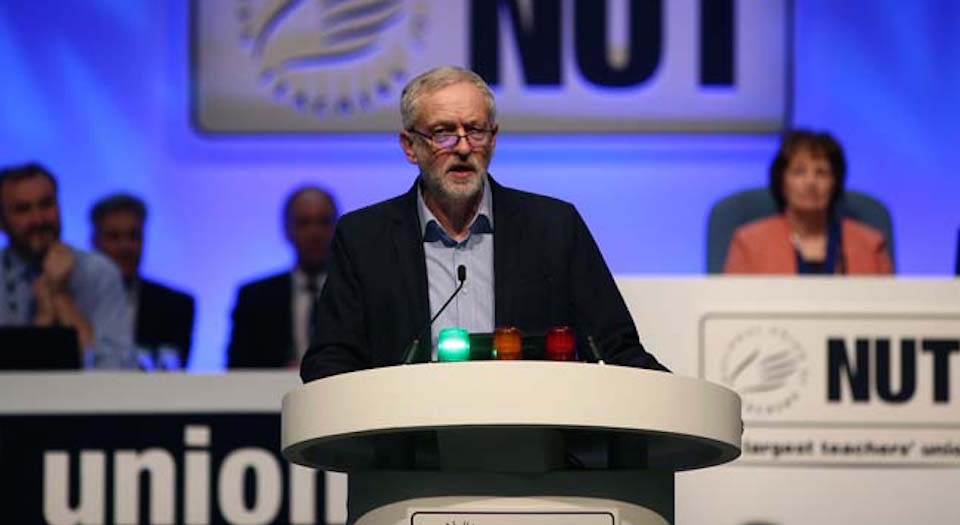 For teachers, Easter is about more than just chocolate eggs and a four-day weekend. It also signals trade-union conference season, the convention-centre collision of education and politics played out across the pages of national newspapers. Government minister Nicky Morgan, the first Conservative education secretary to address a union conference in two decades, was 'laughed at and heckled' when she spoke to delegates in Birmingham. Meanwhile, over in Brighton, conference-goers shouted 'We love you Jeremy!' as the Labour leader left the stage after delivering his speech critical of the key government proposal to turn all schools into academies by 2020. The ritual of the annual battle between the teaching unions and government ministers reveals the extent to which debates ostensibly about education are, on both sides, simply opportunities for political pointscoring.
The plan for 'academisation', central to the Department for Education's latest policy white paper, 'Educational Excellence Everywhere', has been roundly criticised in and beyond the conference halls. Academy schools receive funding directly from central government and have greater freedom to set their own term dates, opening hours, curriculum and employment conditions for teachers than those under local-authority control. In effect, they are tax-payer funded independent schools. It is this independence, and presumed creeping privatisation, that riles many in the teaching unions. Those opposed to academies argue there is little evidence they raise standards and that the governing bodies that run academies are ill-placed to make decisions about how school budgets should be managed and what children should be taught. Delegates at the National Union of Teachers (NUT) conference voted overwhelmingly in support of strike action in opposition to the impact academisation will have on their pay and working hours.
For the best part of a century, state schools were overseen by the Local Education Authorities (LEAs), which were established to standardise and rationalise the wide variety of voluntary, church and boarding schools that existed in Victorian England. LEAs managed pupil admissions, the provision of school places and budgets, as well as providing support and resources for teachers. From the 1960s onwards, as education became increasingly seen as both a cause of and a solution to inequalities in society, many LEAs developed a distinctly political approach to solving social problems through schooling. In a 2008 government-commissioned survey, parents cited the 'political correctness' of LEAs as one of the factors damaging education. As education has moved from the margins to the centre of national economic and social concerns, the more LEAs have come to be seen as a stumbling block to successive governments implementing their own particular brand of reforms.
Over the past few decades, successive national governments have tried to wrestle power away from LEAs in order to influence what happens in schools more directly. Back in 1976, Labour prime minister James Callaghan, in a speech delivered at Ruskin College, Oxford, argued schools were not meeting the needs of the British economy and raised the idea of a national 'core curriculum'. His government criticised schools and LEAs for 'substantial variation in curriculum policy'. The national curriculum introduced with the 1988 Education Reform Act gave the government considerable control over what children were taught. In 1990 the Conservative government broke up the largest LEA, Inner London. Tony Blair's Labour Party first established academies in a bid to drive up standards in failing schools by giving headteachers increased powers to circumvent LEAs and implement reforms.
The number of academies has increased exponentially since 2010 and now the vast majority of secondary schools have academy status. The push to transform the remaining LEA-run schools into academies by 2020 will put all schools in a direct relationship with the government and leave LEAs with little role to play. A major part of what former education secretary Michael Gove christened 'the blob', and accused of standing in the way of the Conservative Party's education reforms, will have been constrained.
Contrary to the polarised presentation of the academies debate the slow death of the LEAs is cause for neither celebration nor mourning. The focus of both government and unions on the management and structures of education bypasses the far more important discussion of what children should be taught. Such a discussion is hindered by the persistent assumption that education is a political issue and that schools should meet social and economic objectives. This politicisation of education will not end with the disempowering of LEAs. In fact, greater direct control of schools from national government might even exacerbate political meddling further.
One example of the continued politicisation of education is apparent with the discussion around the Prevent Duty, a government policy that puts responsibility on schools to report any child appearing to be radicalised or expressing terrorist sympathies. Teachers at the NUT conference rightly criticised Prevent for curtailing teaching and the free discussion of ideas and issues in the classroom. They called instead for the classroom to be a Safe Space for the discussion of radical views. While Prevent represents an attempt by national government to use schools for specific ends, in this case the surveillance of children, the NUT's proposal replaces one political intervention with another. As we know from student politics, at a time when there is a fear of causing offence, Safe Spaces are less about opening up discussion and more about censoring controversial views. When bullying in schools is defined as anything that makes someone feels upset the proposed classroom Safe Space may see all passionately held views labelled as threatening and all views teachers disagree with considered extreme. Children holding right-wing views may be as likely to fall foul of the NUT's proposed Safe Space as those expressing support for ISIS.
Playing politics with education demonstrates the degradation of both education and politics. It is when national governments have few new ideas about the economy, raising living standards, energy, transport or housing that the focus moves to what children get up to in schools. Conversely, a reluctance to discuss what teachers should teach and what knowledge children need to know means teachers focus instead on how schools can better solve social problems. We need to start by seeing education as important in its own right and work back from there to determine what structures can be put in place to best support teachers to teach.
Joanna Williams is education editor at spiked. Her new book, Academic Freedom in an Age of Conformity: Confronting the Fear of Knowledge, is published by Palgrave Macmillan UK. (Order this book from Amazon UK and Amazon (USA).
To enquire about republishing spiked's content, a right to reply or to request a correction, please contact the managing editor, Viv Regan.