Unconscious bias at work? Don't buy it
The latest idea taking workplaces by storm is pretty anti-human.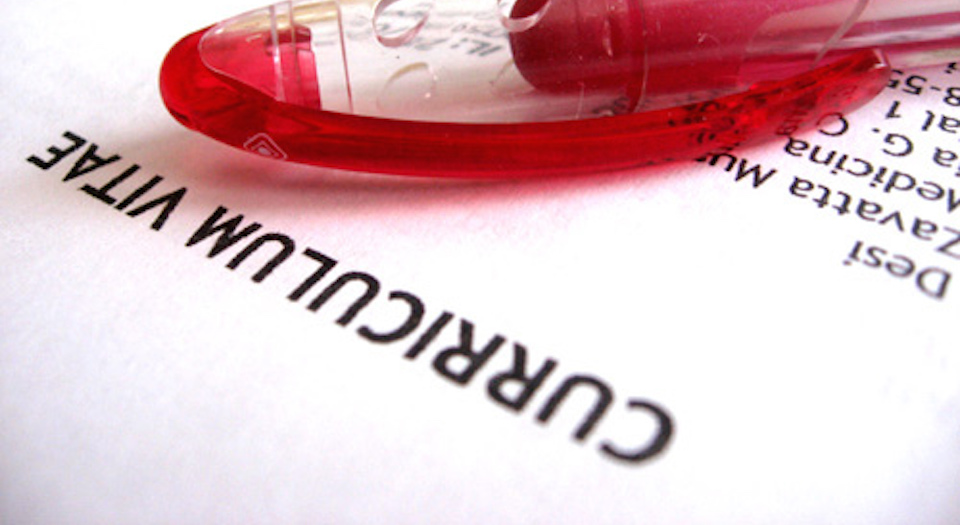 At the beginning of February, the Trades Union Congress (TUC) reported a difference in average pay between black and Asian and white workers of nearly 13 per cent. The more qualified that black and Asian workers are, the wider the gap.
At the same time as the TUC report was published, David Cameron stated that there are no black generals in the UK armed forces and that only four per cent of UK chief executives are from ethnic minorities. This information is of concern and worthy of further study. And while some of it may be linked to discrimination, there are other factors to consider, too.
One solution to the pay gap proposed by the TUC, and lauded by Cameron, is for organisations to use anonymised (name-blind) CVs when hiring. The idea behind using these is that there is a problem of 'unconscious bias'. Unconscious bias is a therapeutic term that refers to what we used to call prejudice.
Those who promote the idea that unconscious bias lies behind workplace discrimination believe old-fashioned diversity training has failed because it didn't take this therapeutic approach. Now, instead of simply challenging prejudice when it is discovered, everyone must admit to having an unconscious prejudice, something of which they have largely been unaware. Diversity training has become ubiquitous in recent years; now unconscious-bias training looks set to explode.
A 2009 study by the National Centre for Social Research on behalf of the Department for Work and Pensions is often referred to as proof of unconscious bias. It showed that job applications under ethnic-minority names had to be submitted more often than those bearing a name not associated with ethnic-minority groups before applicants secured an interview. The study created false applications for various vacancies requiring different skill levels and experience. Those creating the applications were not serious about wanting the jobs. They wrote plausible applications, but there is a possibility that their applications were not quite like those that would have been written by someone who really wanted the job.
Furthermore, unemployment levels are not the same for all ethnic groups – the response rate for rejection among those applications submitted under ethnic-sounding names showed no variation. The group where most of the unemployment rate difference persists — among black men — often have names that are not that different to the names of white people, so this is a crude way to test the theory of unconscious bias.
Other studies on perceived discrimination acknowledge that there are likely to be other factors influencing pay and employment differences. The Demos study Rising to the Top identifies factors like: lower levels of educational attainment; being recent immigrants to the UK; poor language skills; and not wanting to travel far from one's community to go to university. A 2008 report by the National Audit Office asserts that the idea of discrimination might be a self-fulfilling prophecy, limiting the job searching of those from ethnic-minority groups. A recent report by the Institute for Social and Economic Research on the graduate employment and earnings ethnicity difference identified that dealing with average pay obscured the fact that the size and education level of the graduates' community network is a significant influence on their post-graduate employment and pay. This varies – some from ethnic-minority groups do better than white graduates.
Some of these factors should be the subject of political debate and policymaking. Others, however, may only change more slowly, over time. The best and most long-lasting change will be brought about by ordinary people interacting in public space, associations, workplaces and families, rather than through legislation or policy initiatives by politicians or experts training us in unconscious bias.
Testing for discrimination with name-blind CVs is about employers being seen to be doing something, rather than actually doing anything concrete. Promotion of the concept of unconscious bias can only perpetuate the idea that we are all unthinkingly prejudiced and further hamper workplace openness and equality – after all, you can't train people away from something which they were not conscious of in the first place.
People fail to get interviews for many different reasons, including, occasionally, because of prejudice. The most obvious reason is an inadequate application or CV, or not having the skills and experience for the role. In a world where many people are hired via personalised websites like LinkedIn, it does no one, particularly those in the early stages of their career, any favours to be told to expect that all jobs will arrive courtesy of a more neutral scrutiny of your CV.
Posturing about prejudice is also of no help to employee solidarity. It cultivates a paranoid relationship between employees, where everyone believes that everyone else is prone to unconscious bias. Furthermore, it is often focused on graduates, pitching them against a supposedly older and more intolerant workforce.
The idea of unconscious bias provides an excuse for those who want to believe humans can never really get over their prejudices. It is an anti-human idea. We have made a lot of progress in overcoming prejudice because we are rational subjects, capable of listening to and being persuaded by ideas of equality. We're not irrational idiots at the mercy of our unconscious.
Rosamund Cuckston helps organise and run the Birmingham Salon.
To enquire about republishing spiked's content, a right to reply or to request a correction, please contact the managing editor, Viv Regan.