'You can't force-feed students anti-Israel policies'
Gabriel Dorey reports on UCLU's undemocratic embrace of BDS.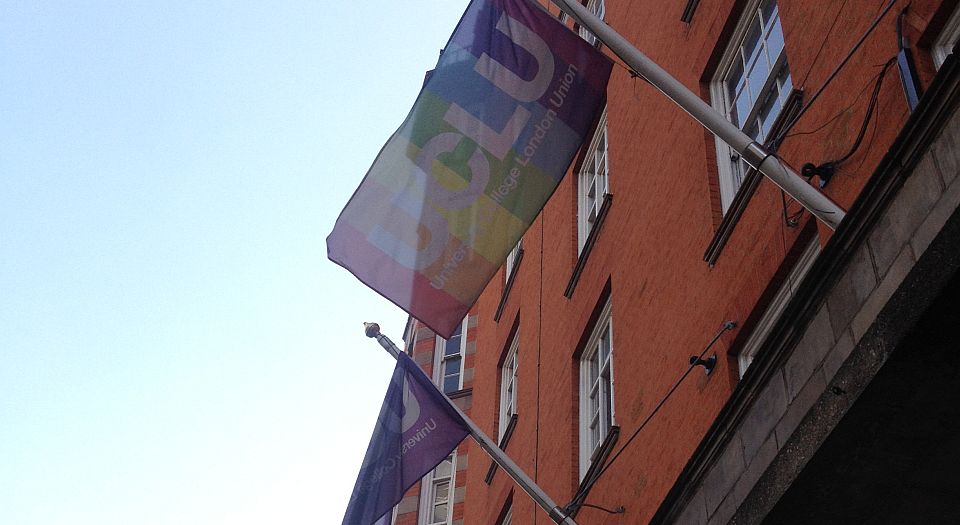 While we may have become accustomed to the authoritarian excesses of campus politics, some incidents still have the ability to shock us. There was a particularly maddening incident at University College London last week, when the student council pushed through a motion endorsing the Boycott, Divestment and Sanctions (BDS) movement, with little support from the student body.
The motion, which passed by 14 votes to four, called for UCL's students' union, UCLU, to 'work with students to publish a report on academic, corporate and economic links between the university and companies or institutions that participate in or are complicit in Israeli violations of international law'. What's more, UCLU will stop stocking or advertising Israeli products.
The day before the vote, members of the UCLU Friends of Palestine Society dressed as IDF soldiers and set up mock checkpoints on campus, dubbing it the 'Palestinian Experience'.
I spoke to a Jewish UCL first year called Isaac. Though Isaac was previously not engaged in the issue, he is angered by the union's actions. 'I don't care what the agenda is', he says. 'You can't force-feed 30,000 [students] a political stance that is so contested – it's undemocratic and unfair.'
A petition was launched in the wake of the vote, calling for the motion to be debated by the wider student body at a general assembly. 'We need this to happen because [the union] needs to let people have their say', Isaac says. 'The fact that the UCLU Debating Society opposed the motion the night before just shows that the student body is not in parallel with what the union believes. The union has been very crafty about it.'
Isaac feels the motion will alienate Jewish students. 'I honestly feel intimidated by the situation, and I know for a fact that it's going to put off Jewish students from coming here next year.' What's more, he finds the boycott itself illogical: 'Are they going to ban every iPhone because it has a chip inside it made by Israelis?' He points to the fact that BDS recently succeeded in shutting down a Sodastream factory in the West Bank, causing 500 Palestinian workers to lose their jobs: 'Where's the justice in that?'
It seems that, due to its underhand methods, UCLU has shot itself in the foot. 'I heard about [the motion] a few days beforehand, because I'm flatmates with a member of the UCLU council', a former UCLU sabbatical officer, who wants to remain anonymous, tells me. 'I can't imagine how disassociated others must feel. I think there's a tendency in the BDS movement to be more about delegitimising Israel than helping Palestinians, which isn't a good way to go about things because you're antagonising people who might support you otherwise.'
The undemocratic nature of the decision is what most dismays him. 'I love the students' union, and I want students to be engaged and talk about political issues. But people talking in small rooms shouldn't be deciding big, important things for the majority', he says. 'Why not try and convince people of your point of view if you believe in BDS? Try and convince people, and maybe you'll pass it in a general meeting.'
This undemocratic streak goes right through the BDS movement. Certain student politicians seem to consider those who disagree with them as contemptible troglodytes, justifying, in their minds, the movement's anti-democratic antics. Jacob Diamond, ex-president of the King's College London Debating Society, suggests that both sides of the Israel-Palestine debate are somewhat guilty of this. 'That's the sort of culture you have on campus now – if you question either side, either the Israel Society or the pro-Palestinians, [they will] come down on you like hellfire.'
That said, he thinks there is a specific problem with anti-Israel campaigning sometimes lapsing into something close to anti-Semitism. '[Anti-Israel students] use the term "Zio", which ultra-right-wing people use to denounce Jews, even if they're not Zionists', says Diamond. 'It is a derogatory term.'
The rise of campus authoritarianism has boosted censorious campaigns like BDS. With a slender mandate, UCLU has imposed a highly contentious policy on tens of thousands of students. Unless liberal-minded students start defending their rights, these scandalous evasions of democracy will go on unchecked.
Gabriel Dorey is a spiked intern.
Pictures by: Gabriel Dorey
To enquire about republishing spiked's content, a right to reply or to request a correction, please contact the managing editor, Viv Regan.