No, the EU is not a gender issue
Attempts to make the referendum more woman-friendly are insulting.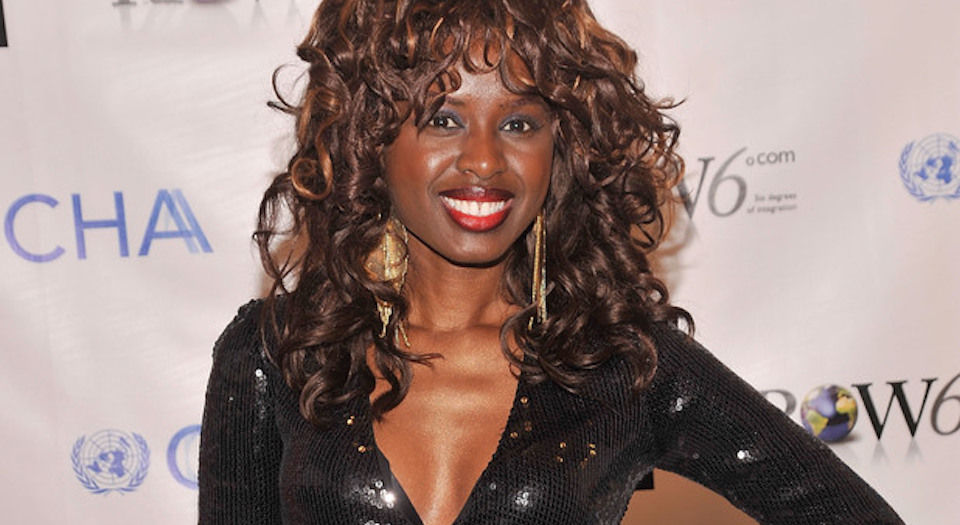 Remember that famous book by John Gray, Men are from Mars, Women are from Venus? Today, most of us would laugh at the ridiculous idea that men and women think, act and feel differently because of their biological differences. But this doesn't seem to be the case when it comes to women's relationship to politics.
During the last General Election, politicians tried to bribe women into voting by driving around in pink minibuses filled with tea and cakes. Ever since then, whenever domestic politics seems lacking in controversy, someone cooks up a story about sexism in the cabinet or moans about the lack of women on the frontbench. By now, female members of the public must be pretty used to hearing that politics is supposedly inaccessible to them – that it is pale, male and stale.
So it's no surprise that the EU referendum has been turned into a gendered issue, too. A recent report claimed women were less likely to declare which way they would vote in the EU referendum. The report was produced by ICM, which also tweeted that women were less likely to speak up about their opinions in the workplace, on a public platform or to the press.
Supposedly, women are too timid, too mousy, to be able to make up their minds about the EU, let alone tell anyone about it. To solve this crisis of confidence in women, former T4 presenter June Sarpong announced that she was heading the campaign 'Women In', along with chef Ruth Rogers and National Union of Students president Megan Dunn, in order to make the EU discussion more accessible to women. Criticising the current debate, Sarpong said: 'There are a lot of angry men shouting about things, but not being willing to say what "Out" would actually look like.'
The Brexiteers weren't far behind on the gender trend. They launched 'Women for Britain', a cross-party campaign headed by Conservative MP Anne-Marie Trevelyan, which argues that 'the referendum campaign has been dominated by men's voices… it is so important that women's voices are heard – they will decide the result of this referendum'. Much like the obsession with the youth vote at the last General Election, it seems that many believe the destiny of our relationship with the EU is in the hands of shy women.
If we truly believed the idea that we have a nation full of politically disinterested women, would we leave it up to the MP for Berwick, an overgrown student and a mouthy Loose Women presenter to inspire this half of the population? Funnily enough, none of these women seems to recognise that it's always loud, bolshie women like them who declare that public life is too brash for female participation.
So much of politics is now seen through a gender lens. Immigration is a gendered issue, with claims that women sleeping in camps are more vulnerable than men sleeping in camps; ISIS supposedly hurts more women than men; British politics must adopt a more feminised identity if it hopes to attract women; and now, the chance for the British public to exercise its democratic right to govern itself will be discussed according to male and female approaches to political autonomy.
This kind of politics is ugly. After employment minister Priti Patel likened female Brexiteers to the Suffragettes fighting for democracy – not a completely inaccurate comparison – Labour MP Stella Creasy 'got a bit cross'. Creasy rebuked Patel and instead compared women who were willing to 'walk away' from the EU as 'surrendered wives' – that is, women who were too controlled by their husbands to campaign for suffrage.
In response to Patel's attempt to claim brownie points by referencing the Suffragettes, the great granddaughter of Emmeline Pankhurst, Helen Pankhurst, said that her ancestors were 'great internationalists and Emmeline and the Suffragettes would have been appalled at the idea of Britain leaving the EU'. This is probably true. After all, some of the leading Suffragettes didn't trust those outside of polite society to have democratic rights, with the exception of the real fighter for freedom in the family – Sylvia – who would have known the difference between backing a bureaucratic and undemocratic institution and true internationalism. This is a distinction which seems to have escaped Helen Pankhurst and many other Remain campaigners.
Rather than asking why so many are undecided about the EU, these women's groups are only interested in telling women what they're supposed to think. According to Creasy, if you want to leave the EU, you're a put-upon pushover. Patel wants women to leave the EU because we might get cheaper tampons and car insurance. Neither choice is very attractive.
The idea that women need a special framework in which to interpret politics is reactionary. As is the suggestion that we're all too erratic to make up our minds about which way to vote in the referendum. It's shocking that in the 21st century women are being separated off as a special political group and patronised like a bunch of incompetent teenagers. If there is indecision about the EU, it's because the debate has so far been timid, boring and lacklustre – it's got nothing to do with women.
Ella Whelan is staff writer at spiked. Follow her on Twitter: @Ella_M_Whelan
To enquire about republishing spiked's content, a right to reply or to request a correction, please contact the managing editor, Viv Regan.