Don't cry for Generation Rent
The solution to poor-me millennials' plight is simple – build more houses.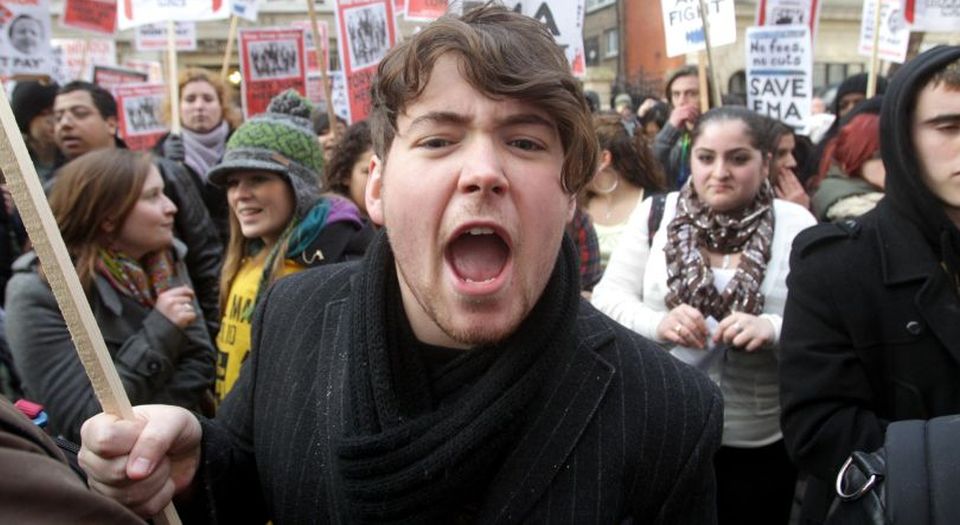 In the latest episode of parliamentary sanctioned millennial weeping, the Work and Pensions Committee is conducting an inquiry into intergenerational fairness.
By comparing what current retirees get against what more recent generations can hope to receive, the committee will ask whether yesterday's much-loathed Baby Boomers have enjoyed more housing, financial wealth, public-service usage, and welfare and pension entitlements than today's children and young adults ever will. Of course, anybody who's read a newspaper over the past few years will already know the committee will conclude – as so many previous researchers and columnists have also concluded – that, post-recession, young adults in Britain today have never had it so bad.
The move to paint today's young adults as victims of their elders is the symptom of a society that increasingly patronises and juvenilises people at the start of their adult lives. Hence the term 'young person' – previously reserved for under-18s – has widened to mean anyone under the age of 30. We can see this the characterisation of 'young people' as victims most obviously in the discussion around rising rents in London, the shortage of housing stock and the difficulties of getting on to the housing ladder.
Time and time again we are told that all of this means young people are barely able to afford to live in or move in London. They are forced to live with their parents or 'slum it' in poor-quality accommodation – even living in sheds and canals boats – as they struggle through university or their first jobs in the capital.
Last month, students in digs at University College London became the latest poster children of cry-for-me Generation Rent in the coverage of the students' ongoing rent strike. Viewers and readers were invited to weep at the students' inability to cope with 'soaring' rents set by the university. Students spoke of the pain of living in 'unaffordable accommodation', having to take part-time jobs, or else having to go to their mummy and daddy for funds.
This is just one of several incidents in which the under-30s are painted as the victims of choosing to live in a city where rents increased by 3.9 per cent in the past year, compared with an average of 2.5 per cent for the UK as a whole. Yet far from showing students are being priced out of the capital, the most recent figures from the Office for National Statistics (ONS) – released last month – show that internal migration of young adults to London is at its highest level in five years, with 138,978 21- to 40-year-olds moving there from elsewhere in the UK in 2014.
There are problems with housing in London. There is a chronic lack of social and affordable housing, and statistics show the number of private renters is now higher than that of mortgaged buyers. But by focusing on young people and painting them as the primary victims of the housing crisis, commentators and politicians alike strip today's young adults of their agency. This focus on young people as victims ignores the fact that many are choosing to move to London because it still contains opportunities unavailable outside of the capital. Yes, given the difference in living costs and rent prices compared with the rest of the UK, the move to London is a gamble, but it's one that adaptable and mobile adults are better equipped to make while they are young.
It is the shortfall in new houses being built that is driving rents up. Rather than feeling sorry for millennials – or proposing a rent cap, as is often suggested by some on the left – policymakers need to scrap draconian planning laws, and allow councils and private firms alike to build more houses.
Young people have always struggled at the start of their careers, when wages are low. It's an experience pretty much everyone becoming an independent adult goes through. If millions more homes were available to rent and buy, there would be no need to worry about, or talk about, 'Generation Rent'. The answer to young people's woes is simple: build more houses.
James Dawson is a writer and researcher.
To enquire about republishing spiked's content, a right to reply or to request a correction, please contact the managing editor, Viv Regan.