Turkish repression is no advert for EU 'freedom'
Why are renegade liberals demanding Euro leaders teach 'Johnny Turk' a lesson?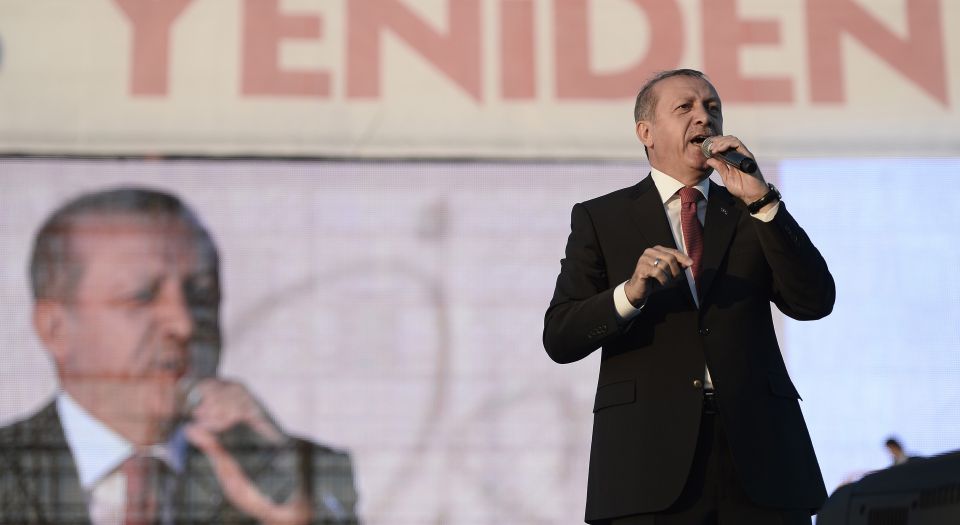 Anyone with a liberal bone in their body should condemn the Turkish state's assault on freedom of the press and free speech. But not, like some alleged European liberals, simply as a backdoor way to advertise the allegedly freedom-loving credentials of the anti-democratic EU.
Over last weekend, the Turkish state seized control of Zaman, the country's largest newspaper and a critic of President Recep Tayyip Erdogan and his ruling AKP (Justice and Development Party). Judges sent in armed police to sack the editors and tear-gas Zaman's protesting staff and supporters. The newly neutered Zaman then produced an edition in praise of the AKP government with a smiling picture of President Erdogan on its front page.
It was an explicit act of state repression to set alongside the regime's efforts to close down dissident TV stations and 'switch off' social media in Turkey, and its brutal war against the Kurdish minority and intervention in Syria; a reminder that the existence of formal democracy and an elected government is in itself no guarantor of democratic freedoms.
Yet, on Monday, we had the leaders of the European Union 'kowtowing to Erdogan' at a crisis summit, in their desperation to get him to help turn off the flood of migrants from Turkey to Greece. To that end, there are continuing positive noises about allowing Turkey to join the EU. Meanwhile, only the odd murmur of official protest could be heard about the Turkish regime's flagrant abuse of the press freedom that the EU is supposed to guarantee. It was, liberal observers agreed, a 'sickening' display of hypocrisy by Europe's leaders.
Hypocrisy is, of course, the stock in trade of EU leaders when it comes to free-speech issues. That was on show after the Charlie Hebdo massacre in 2015, when European statesmen all declared 'Je Suis Charlie' while cracking down on 'offensive' or 'inflammatory' speech. The EU elite thus demonstrated its fulsome support for the right to express views of which governments and judges approve.
Yet there is no shortage of double standards and turning a blind eye among critics of the EU-Erdogan summit, either. Their condemnations of frontal assaults on press freedom in Turkey contrast starkly with widespread silence about, and even complicity in, backdoor attacks on it in the EU.
Indeed, some have gone further down that road. They want to seize the attacks on freedom in Turkey as a PR opening, to advertise the freedom-loving credentials of the EU. Thus they are calling on EU leaders to teach Johnny Turk a lesson by delegitimising the elected Erdogan government and endorsing moderate opposition parties. In the process, they hope to show British voters the virtues of EU membership; in the words of one radical commentator, 'To those in Europe wishing to demonstrate to a wavering Britain why we need the EU, there could not be a better opportunity'.
Such self-serving opportunism conveniently ignores the fact that as part of its general contempt for democracy, the EU stands for institutionalised limits on freedom of expression. That is one of the reasons why some of us want the UK to leave. The notion that inviting more EU intervention could be a force for liberation in Turkey is rather like asking those proverbial turkeys to vote for Christmas.
The judicial and police assault on the offices of Zaman was met with loud protests from the likes of Amnesty and Human Rights Watch. Not a peep was heard out of these campaigners about the biggest modern state assault on press freedom in the EU: the recently-collapsed Operation Elveden, under which British crown prosecutors and the Metropolitan Police arrested 34 tabloid journalists, many in dawn raids on family homes, and tried to fit them up for doing their jobs of revealing truths that the authorities want to keep hidden.
As spiked has argued consistently, the slogan 'Journalism is not a crime', waved around in the West in response to the arrest of reporters in Turkey or Egypt, must apply at home, too. Yet many UK civil-liberty lobbyists (emphasis on 'civil', as in respectable and decent, not 'liberty', as in freedom for all) would recoil in horror at the notion of defending vulgar and offensive tabloid hacks here.
Then there's the exploitation of the Turkish crackdown to demonstrate the freedom-loving face of the EU. Let us leave aside for a moment the bitter irony of trying to advertise the EU's own democratic credentials by instructing the Turks as to how they should vote in the future (just as the EU has done with the Greeks and other member nations). The notion of the EU as a bastion of press freedom and free speech to be celebrated beggars belief.
EU bureaucrats have got rules and regulations coming out of their Euro-ears designed to restrict freedom of expression in various ways, from laws against hate speech and Holocaust denial to measures to control what can be said online. Even the European Convention on Human Rights (ECHR) – supposedly the legal embodiment of the EU's commitment to freedom of expression – really embodies the attitude of 'free speech, but…'.
Glance down the list of purposes for which the ECHR, supposed stone tablet of European liberalism, concedes that freedom of expression can legitimately be restricted:
'The exercise of these freedoms, since it carries with it duties and responsibilities, may be subject to such formalities, conditions, restrictions or penalties as are prescribed by law and are necessary in a democratic society, in the interests of national security, territorial integrity or public safety, for the prevention of disorder or crime, for the protection of health or morals, for the protection of the reputation or rights of others, for preventing the disclosure of information received in confidence, or for maintaining the authority and impartiality of the judiciary.'
It is enough to make you wonder what might escape such a broad net of 'conditions, restrictions or penalties'. The 'public safety' and the 'protection of health and morals', for example, sound like the sort of catch-all excuses for restricting free speech beloved of dictators down the decades. It is the restriction of speech in the name of freedom. And it is ultimately up to the learned judges of the European courts, of course, to decide just how much liberty to allow us.
Many who are keen to rage against the 'Orwellian' nature of the Turkish state's direct attack on Zaman and media freedom miss parallels with other aspects of state control described by George Orwell in Nineteen Eighty-Four. Such as, for example, the 'memory holes' in which inconvenient facts can simply be buried and burnt by Big Brother's thoughtpolice – imagined by Orwell as part of a dystopian dictatorship, and now brought to life by the European Union's 'right to be forgotten' law.
Those critics of 'Orwellian' authoritarianism also often miss his more subtle points about control of the media in democracies. They are comfortable condemning something like the Turkish state's assault because it is overt repression, easy to take a stand against – especially at a safe distance from the tear gas.
In the UK and the EU, however, the more insidious threats to freedom of speech and of the press that we need to stand against come not from jackbooted state censorship, but from a creeping culture of conformism and You Can't Say That. Here it is well worth recalling not just Nineteen Eighty-Four but Orwell's essay 'The Freedom of the Press', written as a preface to Animal Farm in 1945 (though the publisher, with no sense of irony, refused to include it).
Even during the Second World War, Orwell observed, state censorship in Britain had not been 'particularly irksome'. There had been no need for it, since the press, publishers and cultural elite had generally censored themselves: 'Unpopular ideas can be silenced, and inconvenient facts kept dark, without the need for any official ban… [T]hings which on their own merits would get the big headlines [have been] kept right out of the British press, not because the government intervened, but because of a general tacit agreement that "it wouldn't do" to mention that particular fact.' This system of 'veiled censorship' to impose 'an orthodoxy', Orwell noted, had been enforced not just by press barons but by all 'right-thinking people', including influential 'renegade liberals'.
Ring any Euro-bells? Today, one of the things that the renegade liberals of the BBC and other media outlets consider it 'wouldn't do to mention' or discuss is the possibility that the EU might now be a major barrier to free speech and democratic freedoms rather than a beacon of democracy in a dark world.
Opposing the Turkish state's assault on press freedom should be a high priority. Trying to use it as an opportunity for some pro-EU PR over here is low Euro-trash talk.
Mick Hume is spiked's editor-at-large. His book, Trigger Warning: Is the Fear of Being Offensive Killing Free Speech?, is published by Harper Collins. (Order this book from Amazon(USA) and Amazon(UK).)
To enquire about republishing spiked's content, a right to reply or to request a correction, please contact the managing editor, Viv Regan.