'Rape culture made me do it'
Feminists have lent the likes of Adam Johnson an excuse.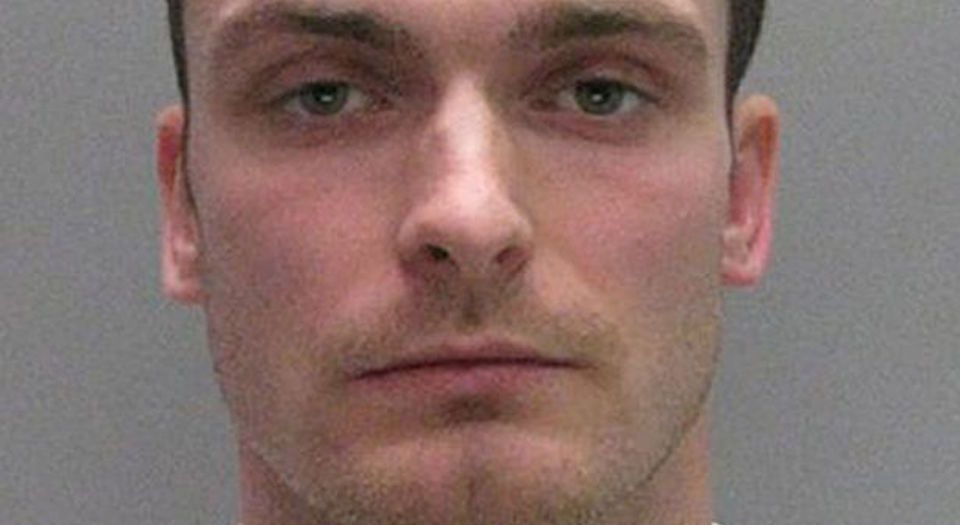 Footballer Adam Johnson was convicted last week of sexual activity with a child. He was found guilty of putting his hand down his 15-year-old victim's trousers, but was acquitted of a further count, which alleged he had received oral sex from the girl. He had already admitted to kissing the girl and sending her sexual messages over WhatsApp. Following the hearing, the judge told Johnson to expect a substantial custodial sentence.
The case has reignited the debate about sexism and rape culture in football. Sunderland FC have come under fire for not suspending Johnson when he confessed to messaging the girl (he was only sacked after he entered his guilty plea). Some have speculated that the club did not suspend Johnson because of his importance to their impending relegation battle. Others have presented it as a conspiratorial effort to demean and discredit Johnson's victim.
The suggestion seems to be that, by failing to suspend Johnson, Sunderland bosses were expressing their tacit support for what he had done. One commentator even went so far as to claim that Johnson's crimes were 'football's fault'. The mix of young men, money, prestige and gaggles of young female fans is, apparently, a recipe for disaster.
The claim that professional football creates an environment in which men are more likely to rape is not new. When footballer Ched Evans was convicted of rape in 2012, many rushed to blame a sexualised culture within football. They claimed the case showed that rape culture was rampant throughout the sport. Some argued that young footballers should undergo consent training.
The idea that a particular environment can compel men to commit sexual violence has been common throughout the 20th century. In her 2008 book, Rape: A History from 1860 to the Present, Joanna Bourke describes how numerous 'corrupting environments' have been blamed for the prevalence of rape and sexual violence throughout history, normally as a way of scapegoating and demonising certain groups within society. For instance, prominent criminologists claimed as late as the 1970s that black men were more likely to commit rape because black culture promoted aggressive sexual behaviour.
There is no real evidence that these environments, or cultures, make individuals more likely to commit rape. In fact, all the facts suggest the opposite. We know that sexual offending is committed by a small minority of men, and that those who do commit acts of sexual violence tend to be repeat offenders. There is no clear ethnic or cultural pattern to who commits these offences. The idea that environments or cultures facilitate or promote sexual violence is a myth.
Now, as reports emerge about the nature of Johnson's trial, it seems that he has learned a few things from feminist commentators. Like those who blamed football for Ched Evans, Johnson was all too ready to blame it for his own crimes. He claimed that his profession had slowed his mental development, leaving him 'arrogant'. He claimed that his rapid rise to fame left him less capable of fully appreciating what might be wrong with sexually touching a teenager. Effectively, his argument was that he was a product of a highly sexualised, testosterone-driven environment.
Reacting to Johnson's defence, one commentator said it was 'worryingly feminist'. The uncomfortable fact is that Johnson's defence was a perfectly logical extension of the feminist argument. What these commentators need to realise is that the argument that society enables or facilitates sexual violence inevitably detracts from the moral responsibility of sexual offenders. It presents their crimes as natural responses to the culture around them.
The fact is that Johnson made a moral decision to do what he did. He became involved with a girl who he knew was below the age of consent. He was not driven mad by a chauvinist culture within his profession. He was not developmentally retarded to such an extent that he did not appreciate the gravity of the crime he was committing. He was not facilitated in his actions by anyone other than himself. He decided to break the law. But the rape-culture argument provides men like Johnson with a means of diluting their personal responsibility for their actions.
There is no rape culture within football. There is nothing you can 'fix' about football which will make sexual assault less likely. Johnson, Evans and other men like them should be held to account for their decisions and denied the luxury of blaming the culture they inhabit. We should not allow the myth of rape culture to distort our understanding of these complex crimes any further.
Luke Gittos is law editor at spiked, a solicitor practising criminal law and convenor of the London Legal Salon. He is the author of Why Rape Culture is a Dangerous Myth: From Steubenville to Ched Evans. (Buy this book from Amazon(UK).)
To enquire about republishing spiked's content, a right to reply or to request a correction, please contact the managing editor, Viv Regan.