#Right2Debate: challenge bigotry, not free speech
The best way to counter extremism is through open discussion.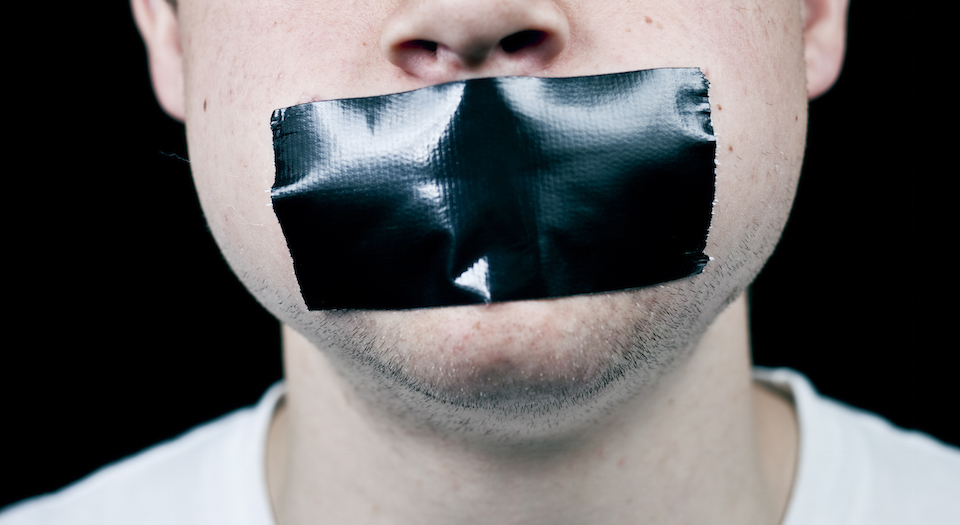 Freedom of speech is in jeopardy at university campuses, and the debate over what should be done regarding contentious speakers has become increasingly polarised. Enter the #Right2Debate, a student-led movement that calls on the student community and students' unions (SUs) to adopt a policy that expands freedom of speech and challenges threatening narratives through debate.
It's important to understand why people advocate Safe Spaces. As the defenders of Safe Spaces see it, dehumanising rhetoric and ideas targeted against certain identities can, in certain cases, lend itself to violence. This is not to say that speech necessarily causes violence; rather, it is to say simply that dehumanising rhetoric may provide further encouragement for someone to act physically on their views.
So those calling for Safe Spaces to exist on universities are rightly saying that divisive and intolerant narratives can help to whip up future hatred and violence, making students feel threatened. But is the answer to undermine free speech by, for example, banning speakers? No. The #Right2Debate campaign argues that it is only by expanding free speech, introducing counter-narratives and contesting 'bad' ideas, that divisive and intolerant narratives can be combatted. Through civil debate and dialogue, we are dealing with intolerance head on, and not driving it underground, where it festers before popping up on Youtube.
However, by providing a platform on which controversial views can be contested, we aren't legitimising dehumanising ideas. Instead, we are creating an environment in which we can challenge bigotry. Speakers you don't agree with can't just be swept under a rug. Their ideas need to be challenged, just as racist and homophobic ideas have been challenged.
There is another big problem with Safe Spaces, No Platform and other policies designed to protect the student body from offensive ideas – the subjective nature of judging what is offensive. A speaker who is deemed to be extreme by one student society may not be judged to be so by another. The subjective nature of judging what is a threatening view and what is not has resulted in SUs acting chaotically and arbitrarily. So, you can have one Safe Space bubble protecting LGBT+ rights, and another protecting religious rights. But what does an SU decide to do if a religious speaker promotes homophobic views? And should his or her views be allowed to go uncontested? Is this why some Islamic theologians who promote FGM are heralded as heroes on certain campuses, and other Islamic theologians, such as Sheikh Usama Hasan, who challenges such views, are vilified for infringing on others' right to belief? And if so, is this right?
#Right2Debate does away with this contradictory and arbitrary process of censorship by providing students with clarity and uniformity. In my experience of working with student societies over the past year, both with Quilliam university societies as well as Islamic societies and atheist, humanist and secularist societies, I realised that all groups felt freedom of speech was in jeopardy, but provided different reasons as to why. (The main reason was confusion over the government's Prevent strategy.)
The students I worked with in editing the #Right2Debate policy were passionate about protecting free speech. A lot of Muslims and atheists, for example, felt they were on the receiving end of campus censorship. The #Right2Debate campaign pushes uniform policies applicable to all, and pressures the SUs to encourage civil debate.
#Right2Debate makes preserving free speech on campus a priority by giving young people a voice. We call for support from students and others from across the political spectrum to support this campaign and ensure that universities remain positive, welcoming places. The campaign ensures those who promote intolerant views are challenged by students and speakers in a safe, constructive environment. Challenge bigotry, not freedom of speech.
Haydar Zaki is the programmes officer at the Quilliam Foundation and organises the #Right2Debate campaign.
To enquire about republishing spiked's content, a right to reply or to request a correction, please contact the managing editor, Viv Regan.