No, breastfeeding is not an economic issue
New studies claiming 'breast is best' have gone way too far.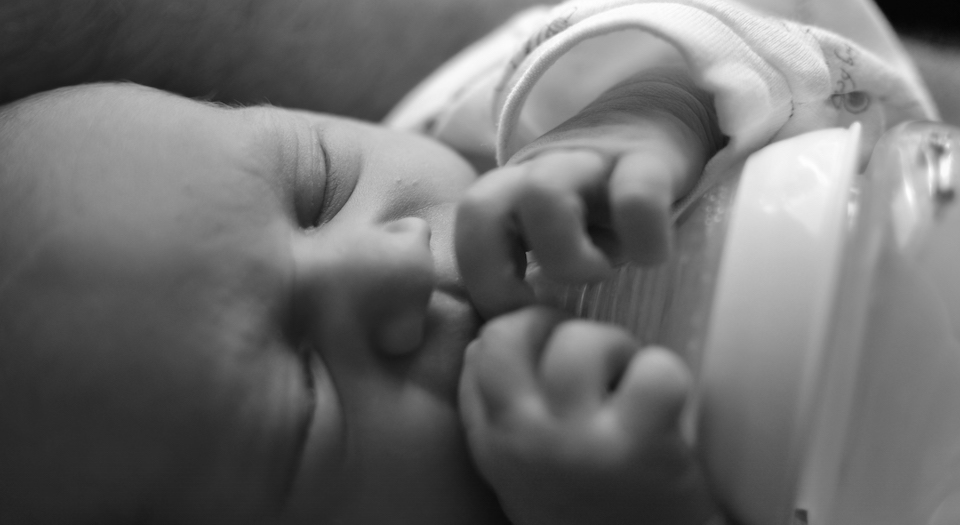 New mothers are used to being bombarded with the message that 'breast is best'. A long list of supposed benefits are trotted out: breastfeeding will reduce the risk of diarrhoea, ear infections, obesity, diabetes and various other diseases, as well as increasing the child's intelligence. Mothers are told breastfeeding will reduce their risk of breast and ovarian cancer, as well as helping to lose their baby weight faster.
But two recent papers in the Lancet (here and here) have gone even further. They argue that choosing not to breastfeed is associated with cognitive deficits, resulting in global economic losses of $302 billion every year, equating to 0.49% of the gross world national income. The papers advise that scaling up breastfeeding to be almost universal would prevent 823,000 child deaths. They also argue that breastfeeding is needed for the achievement of many sustainable development goals and is 'essential … for building a better world for future generations in all counties, rich and poor alike'.
Bold claims. But do they stand up to scrutiny? The authors have used systematic reviews and meta-analyses of epidemiological studies from low-, middle- and high-income countries to look at the short- and long-term effects of breastfeeding on a range of health and cognitive outcomes. They found consistent associations between breastfeeding and some early health outcomes (such as diarrhoea, respiratory infections and ear infections), but these were only found in the first two years of life and mainly in low-income countries. No evidence for breastfeeding's impact on allergies, eczema, blood pressure or cholesterol was found and evidence for type-2 diabetes and obesity was inconsistent. They also highlighted an effect on child IQ, but do not mention recent studies that challenge this connection.
There are many problems with relying on epidemiological evidence to draw conclusions of this magnitude. Epidemiology – looking for patterns of associations across populations – is a good starting point, but it can rarely conclusively demonstrate cause and effect. Rather, it should trigger questions about how and why two things might be linked and be used to develop hypotheses to test.
For example, breastfeeding might be associated with reduced risk of respiratory infections because breast milk has a protective effect. But babies with respiratory infections are also likely to have more difficulty breastfeeding, making a switch to bottle-feeding more likely (reverse causation). Another factor, like the baby going to nursery, might account for both cessation of breastfeeding and exposure to infections. While researchers attempt to control for confounding factors, this is never exhaustive and is an imperfect approach.
The effect of confounding factors is apparent in many studies. A recent meta-analysis looking at breastfeeding and IQ found that breastfed children had, on average, an IQ 3.4 points higher than other children. However, once the effect of the mother's IQ was included, this dropped to 2.6 points. In the better quality studies, the difference was 1.7 points. Furthermore, the effect on children over 10 years of age was about half of that on younger children – challenging the idea that there are significant long-term benefits of breastfeeding on cognitive development. Similarly, another study looking at developmental trajectories of cognitive development in a large, nationally representative sample of British twins found very limited evidence of an advantage in breastfed girls (but not boys) at the age of two years, but no evidence of a longer-term effect.
A key flaw with most studies is that they measure differences that occur between families; differences that could account for both patterns of breastfeeding and health and cognitive outcomes. A recent study looked at this by comparing siblings within families, where one was breastfed and the other was not. Associations between breastfeeding and health and cognitive outcomes at age four to 11 years were dramatically reduced and not significant using this method – suggesting that breastfeeding was not playing a direct, causal role in longer-term outcomes.
Given the inconsistent results and variable quality of much of the research on breastfeeding, the calculations underlying the economic projections made in the Lancet papers should come under some scrutiny. The authors start by assuming that breastfeeding causes an increase of 2.6 IQ points. They then take figures that suggest that a 15 point difference in IQ relates to a 12 per cent difference in hourly earnings (or 16 per cent in low- and middle- income countries) and calculate the loss in earnings due to non-breastfed babies having a 2.6 point lower IQ. This relies on the spurious assumption that there is a linear relationship between IQ and earnings. This suggests that the difference in income between someone with an IQ of 100 and someone with an IQ of 97.4 (both around average IQ) is simply a sixth of the difference between a person with an IQ of 100 and someone with an IQ of 85 (IQ in the lowest 15 per cent of the population). But it also assumes that a small change in average IQ across the population would have a causal effect on the job market and general economic landscape. That the authors can boldly describe 'estimated economic losses from cognitive deficits associated with…infant feeding practices' (my italics) suggests that the 'breast is best' message has taken precedence over any sort of critical evaluation of the evidence.
Furthermore, the potential costs of breastfeeding are not considered (which, for a health economic calculation, is a strange omission). Committing to six months of exclusive breastfeeding is a big undertaking for many women, especially in countries like the US where most mothers work outside the home, have little maternity leave and limited flexibility at work. Extended breastfeeding may involve a decision to change to part-time work, which will have an impact on career progression and lead to a reduced income. The studies also fail to mention that, in reality, this 'choice' is not available to many poorer women. A woman might decide that holding and playing with her baby is more beneficial than spending hours every day hooked up to a breastpump to produce enough milk for the child during daycare. She might decide that having enough time with her other children is more important than exclusively breastfeeding the baby, or that it's more important for dad and other family members to be able to feed and bond with the baby early on. Breast is not best for every family.
But perhaps the most depressing aspect of these papers is the assumption that nudging women towards breastfeeding is the best way to tackle economic inequality and lack of development. Exclusive breastfeeding might prevent deaths due to diarrhoea in low-income countries, but this primarily reflects the fact that many people still do not have access to safe drinking water. Extended breastfeeding might help women space pregnancies, but this is only in the absence of access to contraception. Arguing that failure to improve breastfeeding rates will result in 'major losses and costs that will be borne by generations to come' rests on the assumption that large-scale economic development, and improvements in living conditions and access to medical care, is not possible or desirable for other parts of the world. It also seems patronising to argue that low-income countries should increase rates of breastfeeding to solve their problems. In fact, the rate of breastfeeding is already very high (over 90 per cent of infants in low-income countries are still breastfed at 12 months) and may be limited by factors such as avoiding HIV transmission from mother to baby.
The Lancet breastfeeding series puts together a culture of low expectations about development, an evidence base that is inconsistent and of variable quality, and a whole load of assumptions in order to produce impressive-sounding but questionable figures. This is not particularly helpful, either in terms of clarifying the science or providing advice to mothers. There is a fine line between providing information and stigmatising mothers who are making difficult decisions to care for and financially support their children, while also fulfilling their own potential. Telling women that bottle-feeding not only damages their child's health, but also the world economy, is both spurious and unhelpful.
Fiona McEwen is a postdoctoral researcher at King's College London and Queen Mary University of London.
To enquire about republishing spiked's content, a right to reply or to request a correction, please contact the managing editor, Viv Regan.