The Heathrow 13 are far from heroic
They aren't political activists, they're climate snobs.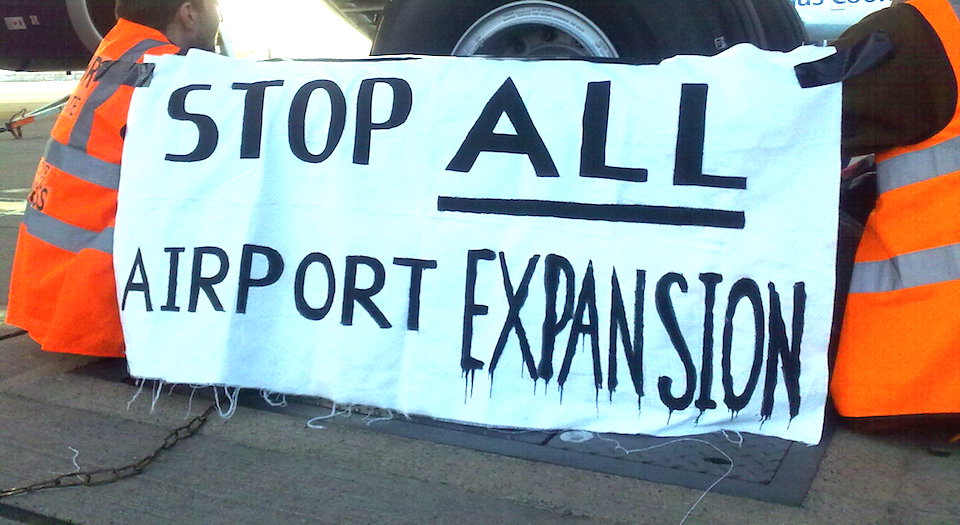 A group of 13 climate protesters, who broke into Heathrow airport and occupied a runway to stop planes from taking off, have narrowly avoided jail. The six women and seven men were given suspended jail terms of six weeks, meaning they will avoid prison completely if they stay out of trouble for 12 months. In a video on the court steps, the protesters, known as the Heathrow 13, promised they 'would be back', and suggested they were victims of a miscarriage of justice, even though the group had tweeted photographs of themselves in the act of committing the crime.
One thing that was immediately noticeable was just how posh they all were. Almost all of them had master's degrees and PhDs. One was a lawyer working for a climate charity, who managed to obtain a character reference from Natalie Bennett, the leader of the Green Party. These were well-connected, educated people who made a decision to cause a major disruption that affected a large number of people. Their demonstration meant that 25 flights had to be cancelled.
Now, I would not have celebrated if the protesters had been jailed. But I do think that this contemptuous, sneering expression of elite climate snobbery was criminal. These were not downtrodden political prisoners being abused by the system – they were foppish middle-class climate snobs who thought that the law should not apply to them. They did not want to accept responsibility for what they had done. They thought that their particular mode of politics was so important, so vital, that it had to be imposed on ignorant holidaymakers for their own good. And they even argued during their trial that their actions were 'reasonable, proportionate and necessary to prevent death and serious injury via air pollution and climate change'. In other words, their defence was that they should be able to do what they think is right no matter how it impacts on the nasty people who want to go on holiday.
So if these protesters had been jailed, this would not have been any kind of miscarriage of justice. They were guilty. And this was not the first time some of the protesters had been up before the courts in relation to climate protesting: one had a previous conviction for aggravated trespass and others had cautions and warnings relating to climate protesting. While Oxfam announced that the sentences were 'harsh', they were in fact remarkably lenient. This is especially true given that many of the group had previous convictions.
The contemptuous nature of the protest made it all the more galling that the protesters received high-profile support. Bennett tweeted that avoiding jail was 'justice'. Others called the 13 'heroic', and said we should all be grateful for their 'sacrifice'. Considering the demonstrations of this tedious middle-class mob were aimed squarely at us, the cheap-flight-hopping masses, it's hard to imagine a more brash expression of contempt.
No doubt this won't be the last we see of the Heathrow 13, who will probably continue to find new and equally stupid ways to disrupt the lives of normal people. No doubt they will continue to rely on their posh mates and gangs of earnest supporters to bail them out of trouble. No doubt they will continue to try to avoid taking responsibility for their actions. So, as a society, perhaps we should impose our own punishment: to become stronger in our resolve to defend the things these people despise. We should fly more, and fight for the right for more people to be able to fly more. Maybe then the Heathrow 13 will finally get the punishment they deserve.
Luke Gittos is law editor at spiked, a solicitor practising criminal law and convenor of the London Legal Salon. He is the author of Why Rape Culture is a Dangerous Myth: From Steubenville to Ched Evans. (Buy this book from Amazon(UK).)
To enquire about republishing spiked's content, a right to reply or to request a correction, please contact the managing editor, Viv Regan.