Let's trust the public to look out for disabled people
People with learning disabilities should be integrated into society.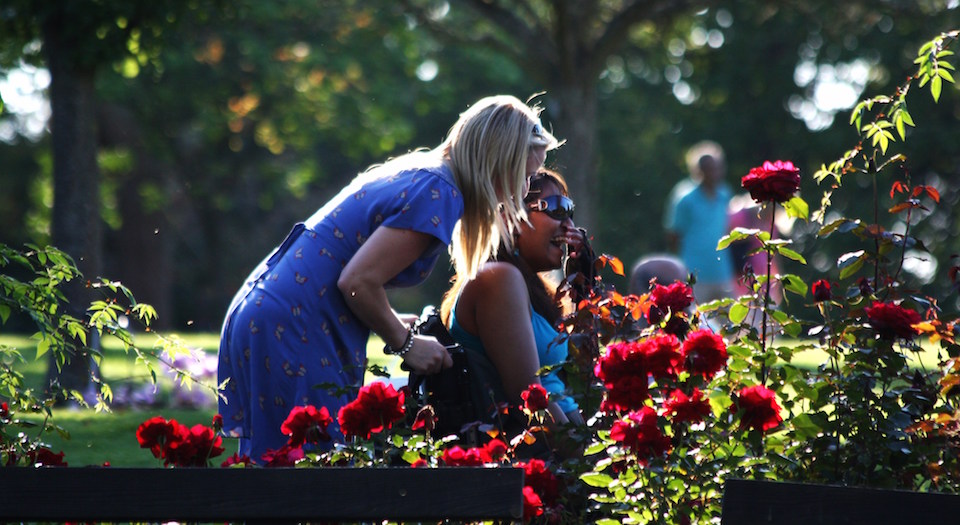 Following the abuse scandal at Bristol care home Winterbourne View, Sir Stephen Bubb published a report in 2014 recommending that similar hospitalised care facilities be shut down, with care provided in independent housing instead. Bubb's report also asserted that disabled people should have their own 'charter of rights' to protect them from discrimination.
Though the government said it would address Bubb's concerns, few of the 2014 report's proposals have been enacted. His second report, 'Time for Change – the Challenge Ahead', published on Monday, calls for immediate action and for the government to appoint a 'learning disabilities commissioner'.
Winterbourne was a specific and terrible case. The abuse caught on film by the BBC's Panorama programme offered a shocking insight into the failure of care in one institution. But we must be careful not to exaggerate, as Bubb did when he claimed Winterbourne was proof of an abuse epidemic. However, Bubb was right to point out that the majority of hospital-care institutions, like Winterbourne, are inappropriate for housing people with learning disabilities. As suggested in the original report, relocating people to independent homes within communities, aided by support workers, would provide a much higher quality of life for those living with learning disabilities and, most importantly, would provide them with a level of independence.
Bubb's new report warns that 10,000 new staff will have to be hired in order to carry out the closure of hospitalised care and support individual homes. But given the slow pace of change, it's no wonder Bubb is back in the news with a new report saying the same thing he said two years ago.
However, there is a concerning part to his new report: its emphasis on introducing a new 'learning disabilities commissioner' and a 'charter of rights' for disabled people. The penchant for bureaucracy when it comes to benefits and social care is baffling. Bubb himself is the chief executive of the Association of Chief Executives of Voluntary Organisations. As if things weren't already complicated enough, his report recommends that social care be reorganised through a 'transforming care programme'. There seems to be an awful lot of talk about how to organise the system of social care at the cost of any real progress in making people's lives better.
Herein lies the contradiction in the current approach to social care for the disabled. Yes, closing down these inefficient and dehumanising institutions will provide a much happier, more independent life for many people. But there is a big barrier in the way of allowing disabled people to be integrated into communities – and that is officialdom's distrust of the public. Every campaign and poster 'raising awareness' about disability presumes that there is deep-seated public prejudice against the disabled. While the government has pledged to shut down institutions that keep disabled people separate from the public, it is also complicit in stoking fear about what would happen if we allowed the public to interact with disabled people. Hence the absence of any real movement on this issue.
This kneejerk expectation of prejudice revealed itself in the media response to work and pensions secretary Iain Duncan Smith calling people without disabilities 'normal'. The current culture of offence-taking presumes there is widespread public prejudice against disabled people, with little evidence to back up such a view. How are members of the public expected to integrate severely disabled people into their communities when health institutions, media commentators and government campaigns are propagating the idea that we're all inherently prejudiced towards such people?
In reality, the opposite is true. Stigma against disability is not a problem in the UK; it would be a very easy and beneficial transition for those with disabilities to move into communities so they can feel a part of society, rather than being protected from it. Bubb's demand for a 'learning disabilities commissioner', who would have 'a statutory duty' to 'promote, enhance, and protect the rights of people with learning disabilities and their families', will only add to the time-wasting on this issue. Disabled people don't need to be promoted, protected or enhanced — they need to be given as much freedom as possible. Excessive regulation only serves to distance them further from the 'normal' public. When anyone says they are 'raising awareness', it's a surefire sign that they're unwilling to do anything to change the situation in a meaningful way.
Rather than a figurehead for disability, why not cut the crap and get moving on the rehousing of Bubb's estimated 3,480 individuals from hospital beds to their own homes? Instead of a 'charter of rights', why not ditch the excessive health-and-safety regulation in care facilities which dehumanises social care with plastic gloves and tick-box exercises? We need to hire more care workers and pay them a good enough wage so they are able to do the difficult work of caring for disabled people. But, most of all, we need to end this distrust of the public and let people be people. The biggest barrier to integrating disabled people into society is the fearmongering about public attitudes. If the government does appoint a commissioner, I hope they spend their time shooting down the idea that public life is unsafe for disabled people, rather than raising yet more 'awareness'.
Ella Whelan is staff writer at spiked. Follow her on Twitter: @Ella_M_Whelan
To enquire about republishing spiked's content, a right to reply or to request a correction, please contact the managing editor, Viv Regan.