Deadpool: the rise of an un-PC hero
Ryan Reynolds' turn as the wisecracking Marvel mutant is a long-awaited treat.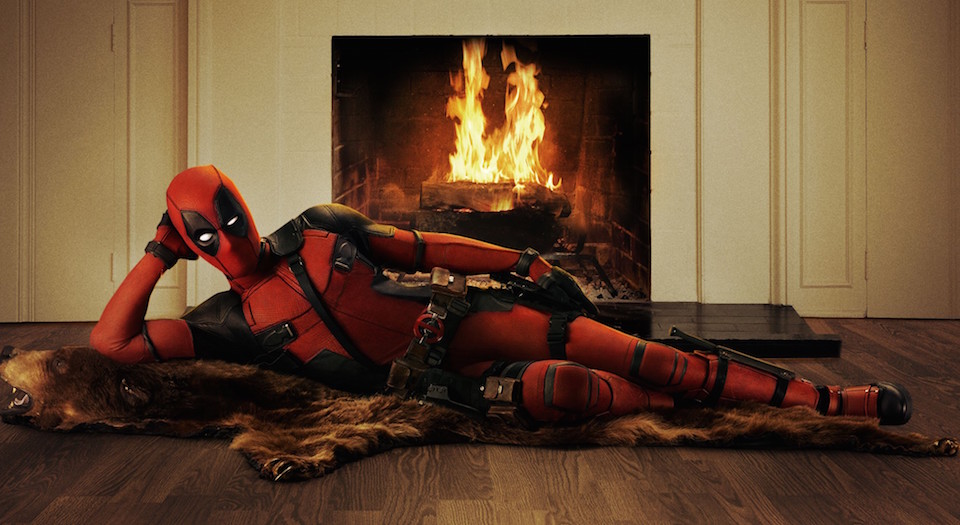 Deadpool is the politically incorrect film comic-book fans have been waiting for. The Marvel flick is unapologetic in nature, dirty in dialogue, and its violence is perfect for the bloodthirsty audience of today. Seven years after the eponymous character made his disastrous debut in X-Men Origins: Wolverine, Ryan Reynolds has finally brought to cinemas the faithful, foul-mouthed, fourth-wall-breaking anti-hero audiences have long been waiting for. Cock jokes and all.
The film's plot is simple: Ryan Reynolds is Wade Wilson, a mercenary who falls in love with Vanessa (Morena Baccarin) when they meet in a bar. The honeymoon period is cut short when Wade discovers he has cancer. To cure himself, he turns to the mysterious Ajax (Ed Skrein), who develops a serum that turns Wade into an immortal, but grotesque, superhuman. Angry and vengeful, he dons the persona 'Deadpool' to hunt down Ajax and reap sweet, bloody revenge.
The key factor in Deadpool's brilliance is Ryan Reynolds. The 39-year-old has always wanted to play the anti-hero. Though he finally got the chance in Wolverine, the film was panned. What's more, the fact that Deadpool, known for his wisecracks, appeared, for some reason, with his mouth melded shut made the character a laughing stock. But having now been given the opportunity finally to portray a more faithful take on the character, Reynolds gives it his all, in a performance full of pure wit and relentless sarcasm.
The screenplay takes the formulaic story of boy-meets-girl, mashes it together with a typical superhero origins story and then proceeds to remould them it into a spoof film with splashy special effects. And then, of course, there's the fourth-wall humour. Very rarely can a film use this device correctly, and win audiences around. The Muppets is one film that managed it; Ferris Bueller's Day Off is another. But in Deadpool it is an intrinsic part of the film – and the main character's personality.
Deadpool has already taken over $280million at the box office. It's a resounding success, thanks to its genius marketing campaign and strong pre-existing fanbase. But the film's success is also down to Deadpool's appeal as a character. He is beloved at comic cons and widely praised on the web. His (proper) arrival to cinema, while not a perfect entry, has been eagerly awaited. And now that he's arrived, the comic-book genre has been shaken up once again.
Connor MacGregor is a writer based in Reading.
To enquire about republishing spiked's content, a right to reply or to request a correction, please contact the managing editor, Viv Regan.