We're all mental patients now
The government wants you to think you're mentally ill. You aren't.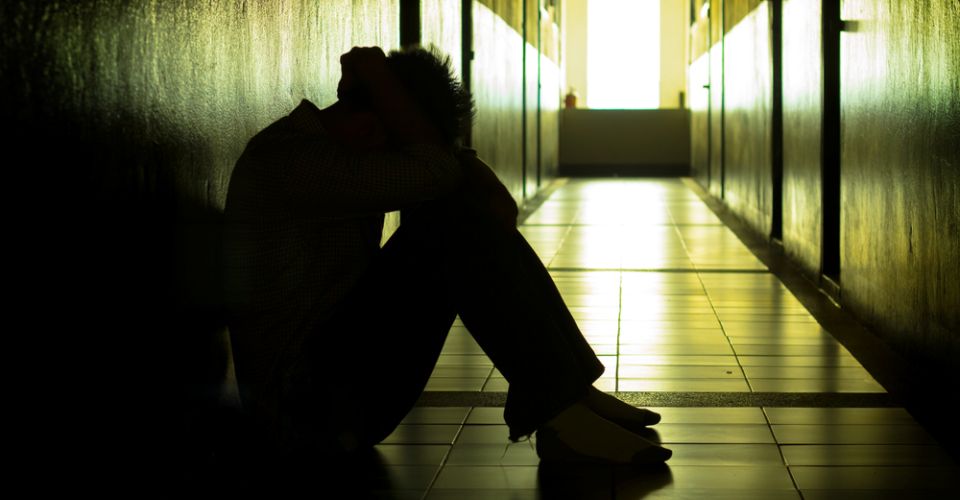 I'm starting to think I'm the only person in Britain who isn't suffering from mental illness. You can't so much as peruse social media or skim-read a newspaper these days without being confronted by personal confessions of mental ill-health or scary-sounding reports about how many people are falling victim to some kind of mind turmoil. 'British mental health is worse than ever', said a headline this week. Apparently even the 'one in four' figure that's been bandied about for years — ie, one in four Brits has a mental-health problem — is no longer accurate. Today it's remarkable that 'anyone [can] enjoy mental health', given we live in an era of 'high stress', says a writer for the Independent. So it's got to the point where those of us who enjoy mental health are seen as the weirdos. I'm not mentally ill — what is wrong with me?
We're all mental patients now. Or at least that is what some in officialdom seem to want us to believe. The political class's interest in the issue of mental health has exploded in recent months. Labour leader Jeremy Corbyn has created the position of shadow minister for mental health. The future queen, the Duchess of Cambridge, this week guest-edited the Huffington Post to raise awareness about an alleged epidemic of mental-health problems among children. Parents must get better at 'admitting when our children need emotional or psychiatric help', she decreed. Also this week, NHS England launched its Stalinist-sounding 'Five-Year Forward View for Mental Health', which offers a 'brave new vision' — authoritarian, much? — for expanding mental-health services to cover more of the population.
Prime minister David Cameron is also mad about promoting mental health. Last month he promised a 'revolution in mental-health treatment'. (Remember when revolutions where about people seizing power, not being treated as mental patients by those in power?) He's pumping a billion pounds into services for new mums, teens, children and basically everyone who is at risk of 'poor mental health'. The PM's main aim, like Duchess Kate's, is to 'take on the taboo of poor mental health' and ensure that everyone stops 'sweeping mental-health issues under the carpet'.
Taboo? What? This is a claim often made by the new warriors for mental health: that for too long people have been afraid to talk about being emotionally off. In which case why can't you swing a tote bag in a bookshop without hitting 20 books about 'My Struggle with Bipolar'? Why has virtually every broadsheet in Britain at some point published an eating-disorder column? (I've always thought that nothing gives away the middle-classness of the British press more than its morbid fascination with that most middle-class malaise: self-starvation.) Why is every celeb, from highbrow Stephen Fry to lowbrow Kerry Katona, forever on TV telling us about their mental illness, and by extension ours? Far from being taboo, talking about mental illness, being mentally ill, is highly fashionable. People actively seek out a diagnosis of mental sickness. As one doctor told the BBC a few years ago, patients plead with her to be described as mentally ill, with bipolar disorder being an especially 'desirable diagnosis'. 'A diagnosis of bipolar disorder might… reflect a person's aspiration for higher social status', she said.
What is going on? Why is it now seen as desirable to be mentally ill? Why is every wing of officialdom, from the monarchy to the health service, so keen to have us think of ourselves as mad? You don't have to be unsympathetic to those with genuine mental-health problems — a small minority — to be deeply sceptical of this top-down effort to spread 'mental health'. To my mind, it speaks to today's therapeutic shift, to the cynical transformation of people from citizens into patients, from autonomous adults to be engaged with at the level of ideas and policy to mind-screwed, hapless creatures to be sympathised with and cared for. It's an alarmingly disempowering dynamic, reimagining the public as bereft of robustness and in dire need of mind-massaging from on high. How apt that NHS England's five-year plan for mental health should describe itself as a 'brave new vision', for a key theme of Huxley's Brave New World is the drugging of the presumed-to-be unwell populace in order to subdue their 'malice and bad tempers'.
There are two reasons we should reject this warped campaign to make us think we're mental. The first is that it is shot through with BS statistics. One in four people suffer from mental ill-health? Only because the definition of mental ill-health has been insanely expanded in recent years. It now covers not only serious mental problems like schizophrenia or depression, but also anxiety (we all have that at some point, right?), mood swings (every day, mate), and, among children, something called 'conduct disorder'. What child doesn't at some point suffer from 'conduct disorder'? In broadening the definition of mental ill-health, the authorities falsely brand more of us mentally unstable, while also diverting much-needed resources from those few who do have serious mind problems.
The second reason we should wriggle free from the straitjacket of an elitist diagnosis of mental ill-health is because of the reason officialdom is doing all this: to refashion its relationship with us; to engage with the public at the level of psychic comfort where it can no longer engage with us at the level of ideas or belief. The desire of the authorities to include more people in their mental-health remit is extraordinary. NHS England wants 'one million extra people to be provided with support for their mental-health problems by 2020'. This is not a necessary health drive; it is the latest manifestation of the therapeutic march, where in these post-political, post-vision times the public sphere is remade as a health zone in which our role is to be unwell and needy and our rulers assume the role of ostentatiously offering us talking therapy. It is demeaning, hollowing out the substance of citizenship, and it is authoritarian, inviting officials into the realm of the mind.
It is tragic that those who think of themselves as progressive are at the forefront of demanding more governmental funding of this 'brave new vision' of treating the populace as mentally ill. They are conspiring in the moral and mental disarming of the citizenry by a state that has little to offer us in the way of politics and prefers us to be sad-eyed and unstable rather than robust and demanding. The state wants you to think you're mentally ill. But you aren't. You're probably just unhappy sometimes, and maybe angry. These are normal and even good emotions. Don't let officials pathologise your 'malice and bad tempers'; use your malice and bad tempers against these officials who want you on a couch crying rather than in the streets shouting.
Brendan O'Neill is editor of spiked.
To enquire about republishing spiked's content, a right to reply or to request a correction, please contact the managing editor, Viv Regan.