The war on humour is no laughing matter
When Stephen Fry is holding the line for comic freedom, we're in real trouble.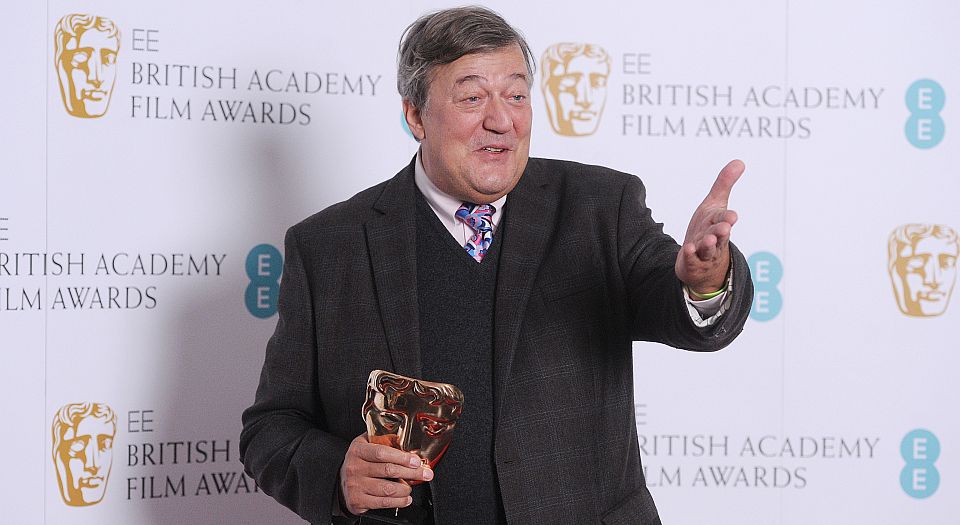 The debate about comedy and offence – about the line between what is 'just a joke' and what is just prejudice with a punchline – has raged for decades. But, today, the real question confronting us is this: in these offence-seeking times, can humour exist at all?
On Tuesday, Viz magazine, the irreverent Beano send-up that has been grit in the eye of the easily offended for 35 years, came face-to-face with this grim reality. Citing potential violations of Facebook's 'welcoming, respectful environment', Viz's Facebook page was suddenly suspended.
After Viz gave Facebook a well-earned rinsing on Twitter, mocking up a new inoffensive page complete with kittens, puppies and pink flowers, Facebook announced the suspension was an error and reinstated the page.
This wasn't the first time the Viz team has had problems with Facebook. Speaking to the Guardian, Ian Westwood, managing director of Viz's publisher, said: 'We have had that Facebook page for five years. We have had correspondence with them before about stuff they haven't liked and we've taken it down.'
That the punk irreverence of Viz, replete with characters like the mentally challenged Terry Fuckwitt and feminist windbag Millie Tant, so offends the sensibilities of young, trendy social-media bods shows just how scandal-wary and uptight society has become. It makes you long for the days when young upstarts offended the older generation, rather than the other way around.
But nowadays your material doesn't even need to be that out-there to draw the ire of the self-appointed fun police. Take Stephen Fry, the godfather of luvviedom, who quit Twitter this week after a light-hearted jibe he made while hosting the BAFTAs made him the subject of a Twitch-hunt.
After handing a gong to costume designer Jenny Beavan, who went up to claim her award in less than dazzling attire, Fry quipped: 'Only one of the great cinematic costume designers would come to an awards ceremony dressed as a bag lady.'
Those two words were apparently enough to see Fry labelled a 'misogynist'. People insisted he recant. One wonders what would have happened if the same fulminating tweeters had caught a peek of favourite Viz strip Fat Slags. They'd probably have burned the offices down.
The fact that the comedy killjoys are now even turning on inoffensive humour reveals what happens when you allow censoriousness to go unchecked. Indeed, while some comics are now piping up about this tyranny of the thin-skinned, the world of comedy has long been plagued by double standards when it comes to free expression.
While the Eighties alternative-comedy set revelled in rinsing uptight Tories and Christian fundamentalists, this rise in 'edgy' stand-up was fuelled by a barely veiled disgust for the masses. These comics defined themselves against blue-collar comics like Jim Davidson, whose dodgy material they saw as stirring up the prejudices of the guffawing unwashed.
This set the tone for a generation of comedy to follow. That's why, today, all the comedians you're allowed to see on TV are either identikit Daily Mail-bashers or primary-coloured observationalists. When someone like lad comedian Dapper Laughs manages to circumvent the PC gatekeepers and service a blue-collar audience, they're immediately shouted down, often by other comedians.
Now, this deep-seated concern that some comedy audiences Out There, the sort that don't hang about at the Soho Theatre and head up to Edinburgh every year, are too thick to hear a joke without turning into some sort of monster has only spread. In a time when 'it's just a joke' is deemed the last refuge of the bigot, any nuance, any context, is irrelevant. Even the phrase 'bag lady' is interpreted as some kind of incitement to hatred.
This is bad news for comedy. If artistic freedom is to mean anything it has to apply to Roy Chubby Brown and Bridget Christie equally. All those venting spleen and signing open letters against un-PC comedians insist they want better, more challenging comedy. But comics are denied the space to create if they're mobbed the moment they utter an off-colour phrase. This policing of comedy doesn't foster progressive, edgy work – it enforces conformity.
But it's also bad news for society. Comedy is one of the few spaces where we're allowed to let off a little steam. This can mean laughing at juvenile nonsense or feeling that sharp intake of breath as a fearless comic says the unsayable. But it's healthy. It loosens us up. And it reminds us that we live in a free, grown-up society that recognises the difference between laughing at a mock-sexist joke and being a frothing-at-the-mouth misogynist.
If Stephen Fry is expected to hold the line for comic freedom, we're all in real trouble.
Tom Slater is deputy editor at spiked.
To enquire about republishing spiked's content, a right to reply or to request a correction, please contact the managing editor, Viv Regan.