Learning the art of a good con
Maria Konnikova's latest is enough to make sceptics of us all.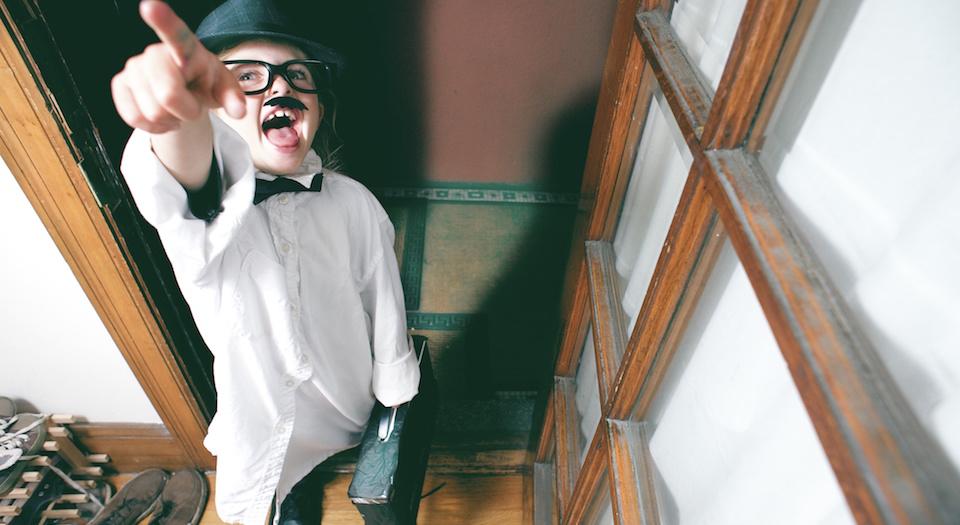 New Yorker columnist Maria Konnikova's The Confidence Game is a quick and enjoyable read about con-artistry. She's following in the footsteps of Malcolm Gladwell, exploring a human-interest issue by combining colourful narratives with expert analysis. Although the book will not make it on to the bibliographies of serious scholars, the fantastical aspect of the tales within are worth the read alone. How could a family of French aristocrats give up almost everything, believing they were 'being hunted by Freemasons… and other "sinister" forces'? How could a respected New York City art dealer, working for a well-established gallery, be fooled for years by an amateur from the suburbs?
That said, there are difficulties with The Confidence Game, one being that it allows us to feel smug without providing practical insights into how to avoid becoming marks ourselves. After all, as Konnikova admits, people who are trusting tend to be happier, so cultivating ongoing scepticism, in the service of being discerning, has its drawbacks, too. Questioning everything weakens our emotional and epistemological anchors, she argues, leaving us adrift without the certainties that give meaning and structure to our lives.
I originally read an excerpt that focused on the exploits of Samantha Azzopardi, the young Australian woman who fooled police and social services in several countries into believing she was a sex-abuse victim. The key to Azzopardi's success was her ability to tell convincing stories, narratives that evoked sympathy and drew people deep into her fabulist world. The power of the narrative she chose – her alter egos were always victims of brutality – lay in its interactive capacity. People came forward to help because doing so allowed them to claim their corresponding part in a hero narrative.
In other words, sympathisers became do-gooders, feeding off the victimhood of a young woman who just happened to need their help. That Azzopardi did not pursue financial gain makes her story one of the more curious in Konnikova's collection, but points to uses of confidence trickery beyond the scope of The Confidence Game. Cynics will say that politics is itself a confidence game, but the lesson that grifters and their methods have for the management of populations is germane to our times, and it's a shame Konnikova didn't address this. The basic psychology of the con – of finding a mark's emotional soft spot – can apply to the implementation of policy issues, too. The story of the de Vedrines, the French aristocratic family who handed over their fortune to swindler Theirry Tilly, is an example of vanity turned against itself. Tilly had convinced the de Vedrines they were 'the chosen ones', keepers of an ancient secret and charged with guarding it. That they were actually not that important – to France or the world – was not something the de Vedrines could countenance, and they lost their fortune as a result.
What recent appeals have been made to our emotions? The push to legalise assisted suicide, in the UK and elsewhere, was helped along by a series of public suicides. The dying wishes of those who found the prohibitions against assisted suicide unfair were routinely broadcast by media outlets across the English-speaking world. What seems obvious – that giving doctors the right to kill is akin to giving nation states the same power – sailed right past the myriad celebrities and academics who felt an onerous need to endorse assisted suicide publicly. This narcissistic and narrow purview – of championing personal autonomy at the expense of broader, social welfare – was bolstered by the unrelenting pathos of those making their dying proclamations. However, all this drama obscured something far less dramatic: a body of solid, peer-reviewed data that proves assisted suicide is dangerous to those who are vulnerable for different reasons. The stories told by the dying and supported by the media were powerful nonetheless – as powerful, it seems, as that story about guarding ancient secrets was for the de Vedrines.
So the scale of gullibility is one aspect of Konnikova's analysis that is missing, and would have greatly complemented her work. Despite this omission, she does a good job of illustrating how the first shaky iteration of a belief can lead to reiterations that create their own support structure. That first canvas shown to art dealer Ann Freedman, the one she describes as a 'breathtaking' Rothko, came with a guileless request from Glafira Rosales, her suburban counterpart: her anonymous seller only wanted to get a 'fair price'. So the painting's beauty, combined with Rosales' apparent humility, clinched the deal, even though evidence of the painting's provenance was unforthcoming. That wobbly foundation was eventually obscured by the many extraordinary paintings that followed, a series that made the possibility of fraud recede into the distance. After all, Freedman might be wrong about one painting, but she would never be wrong about an entire series, would she?
This investment into self-generated beliefs is aided, of course, by the kind of wilful blindness that business experts – particularly those who promote 'nimble leadership' – write about. What Konnikova examines is our refusal to acknowledge when a reasonable assumption tips over into something unreasonable and unlikely. Our ideas about consistency are what keep us in a confidence game, she asserts, even after the truth is revealed.
It should be enough to know that what we don't know can get us into trouble, and Konnikova proves this admirably. But what happens when politicians, and the populations they govern, fall prey to the same levels of misguidedness?
Perhaps this is what Konnikova's next book should examine, and perhaps she should look to Shakespeare's fools for guidance. As most diplomats will tell you, revealing the folly of others and getting away with it isn't so different from executing a good con. When it comes to politics, speaking the truth can be an artform – one that requires a strong nervous system, substantial finesse and a willingness, against all expectation, to be dissembling.
Irene Ogrizek is a writer and academic based in Montreal.
The Confidence Game, by Maria Konnikova, is published by Doubleday. (Order this book from Amazon(UK))
Picture by: Alexandre Normand.
To enquire about republishing spiked's content, a right to reply or to request a correction, please contact the managing editor, Viv Regan.