The Barbie for grown-ups
'Body-positive' dolls burden children with adult anxieties.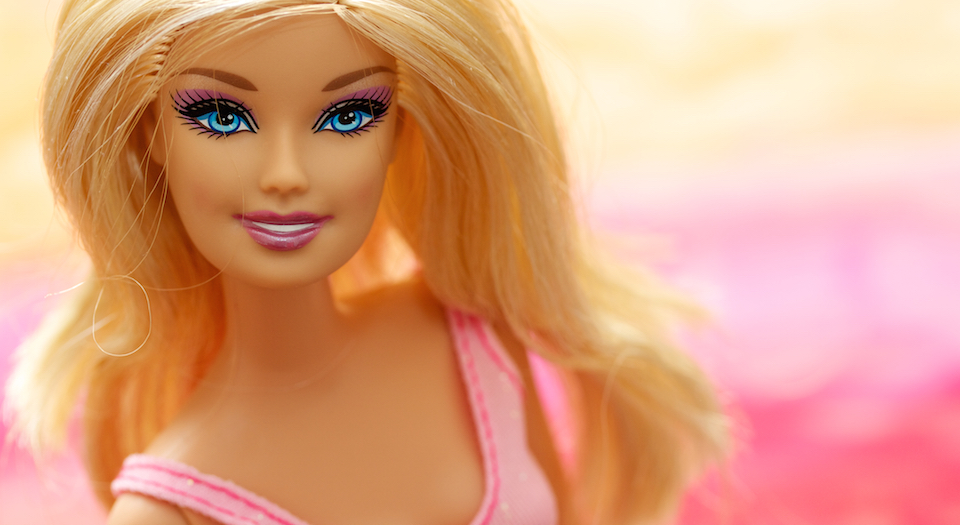 Announced as 'a powerful moment', Mattel have unveiled a new range of Barbie dolls, including curvy, tall and petite body shapes. The iconic doll's new makeover, heralded by the hashtag #TheDollEvolves, has been celebrated as a progressive step, moving away from the tiny waist and perfect hair of the classic Barbie to a more realistic role model for young girls.
The Barbie brand has long been criticised for its effect on children – Barbie's tiny proportions supposedly resulting in low self-esteem, eating disorders and body dysmorphia. In 2011, a young woman made the headlines by building a life-size Barbie to highlight the doll's unrealistic representation of a woman's body – complete with pea-sized head and minuscule waist. The post went viral and Mattel's response to the backlash has, five years later, finally arrived. But some people remain critical. 'Still, there's work to be done – Curvy Barbie may not have an 18-inch waist, but she's far from plus-size', remarked one commentator.
But why should Barbie reflect real life? Have we forgotten that Barbie is a toy, made to be played with by children? The beauty of child's play is that it is make-believe and detached from real life. The celebration of Barbie becoming 'a real woman' sounds more like the death knell of imaginative play than a progressive step for children's wellbeing.
It's impossible for a plastic doll to have such a serious effect on a young girl's life. The beauty of playing with toys is that a child's imagination has no consequences in the real world – it's the most wonderful, care-free part of childhood. Toys are therefore never interesting to children on the sole basis of their looks – they come alive in the process of play, transcending the reality of the child's bedroom. To suggest that toys must represent real life is to misunderstand completely the importance and beauty of imaginative play.
It is also depressing that so many seem to have so little faith in children's resilience – especially when it comes to their looks. Most kids will be subject to some jibes in the playground about the way they look, but, as with most things that happen at a young age, such incidents are quickly forgotten. It's just not true that young girls are sitting at home comparing themselves with Barbie in the mirror. Most of the time, they're too busy realising that Barbie's hair doesn't grow back when you cut it, or, as I did, trying to salvage her headless body from the aftermath of having your male cousins over.
What's more, where does parental authority figure in the claim that Barbie holds such sway over kids? Children are most influenced by their social interactions – with their parents and siblings, and later their friends at school – not by toys. It is also worth remembering the inquisitive nature of most children, who, if faced with the puzzling realisation that they don't look like Barbie, would ask their parents why that was. Most parents would respond: because it's just a toy.
What is most disconcerting about the Barbie furore is the response of adults to the new dolls. 'Barbie: she's 57 this year, but when will this toy truly grow up?', asked one writer in the Guardian. 'Curvy Barbie is way overdue. I needed her long ago', gushed a fan of the new model. The insistence that Barbie must reflect what real women are like, complete with job roles, PC slogans and even political opinions, raises the question: when are some adults going to stop caring about toys?
There are many campaigns that reflect the anxiety some adults feel about toys' effects on children. 'Let Toys Be Toys' lobbies manufacturers to 'sort and label toys by theme or function, rather than by gender' and 'PinkStinks' uses social media to fight back against the 'pinkification of girlhood'. But the conversation about the new Barbies seems to be more interested in the dolls' effect on women rather than children. Kids who are young enough to play with dolls are generally too young to care about their looks. It's grown women who are celebrating the change because it makes them feel better about their weight.
The idea that unrealistic representations of women's bodies can fuel low self-esteem is everywhere – and yet double standards abound. Feminists get pissed off about Tube advertisements for weight-loss pills but are silent about public-health campaigns criticising those of us who enjoy bacon sandwiches on the sofa. Barbie has long been the subject of criticism for allegedly leading to eating disorders, and yet no one seems bothered about calorie labels creeping on to almost all food packaging, which does those unhealthily obsessed with their weight no favours.
Also, since when did we worry so much about little girls' weight? When I whinged about my looks as a teenager, my mother told me that the most boring thing I could talk about was my appearance. As most parents tell their children, looks aren't everything. Barbie is not, and never should be, a role model. Barbie is a toy, quickly discarded when kids begin to want to act like grown-ups in the real world. It is far more damaging to impose adult hang-ups about weight and appearance on children than to let them play with a skinny doll.
Barbie's new 'body-positive' image was launched on the front page of Time magazine with the caption, 'Now can we stop talking about my body?'. I think it's time we did.
Ella Whelan is staff writer at spiked. Follow her on Twitter: @Ella_M_Whelan
To enquire about republishing spiked's content, a right to reply or to request a correction, please contact the managing editor, Viv Regan.