Why I'm celebrating Australia Day
Celebrating your national heritage does not make you racist.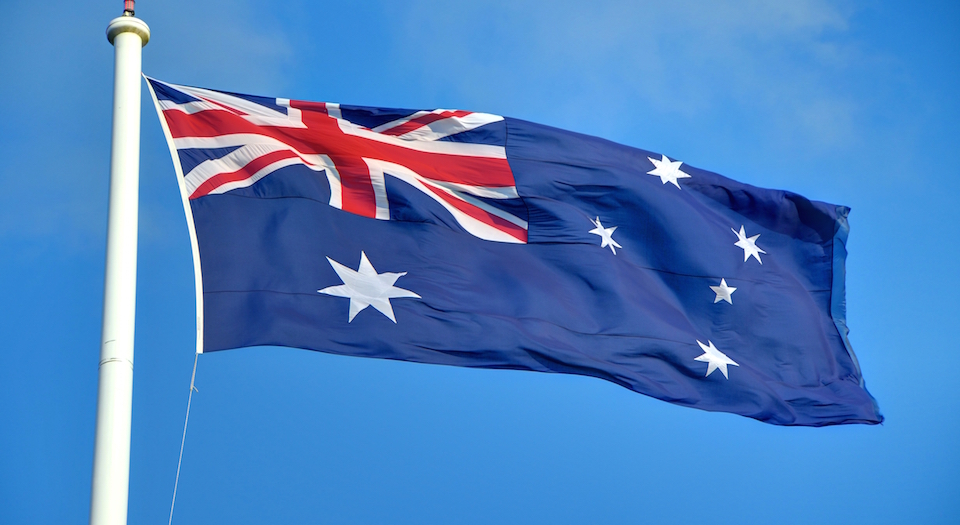 Apparently, simply wanting to celebrate Australia Day makes you racist. The harmless gesture of flying the Australian flag from your car window is now deemed an act of indigenous intolerance. Boozed-up barbecues with mates on a summer's day have gone from innocent larrikinism to an outward display of cultural ignorance. If you fail to project a sense of self-loathing and white guilt come 26 January, you had better be prepared to have your moral fortitude called into question.
To some, Australia Day signifies the landing of the first fleet and the subsequent birth of a great nation. To others, it marks the beginning of a horrific genocide against indigenous Australians. Infectious disease, the frontier wars and planned massacres drastically reduced the native population, kicking off the systematic oppression of an entire race that endured for almost 200 years. Whichever narrative you decide to adopt – gallant British gentleman and destitute convicts forging a nation built on discontent and rebellion, or savage white settlers with little regard for human life – there's no denying that the atrocities committed against the original inhabitants of our land were despicable and unjust.
There was once legitimate protest against Australia Day. In 1988, 2.5million Australians flocked to Sydney Harbour to celebrate the bicentennial. In that same year, indigenous Australians marched along Sydney streets in an 'Invasion Day' protest to mark the loss of indigenous culture. Others developed the 'Tent Embassy' – a collection of marquees and tents set up along the Sydney shoreline to raise awareness of indigenous land rights. Even in its infancy, Australia Day was understandably controversial.
The country collectively worked towards reconciliation efforts in the following years. The ridiculous 'National Sorry Day' was established in 1998 to commemorate the mistreatment of indigenous Australians. Despite its clumsy and misguided approach, the Australian government has begun the long process of reconciliation, which hasn't yet reached an end.
Fast forward 20 years, and there's a new narrative monopolising the Australia Day debate. In their own fight to be heard, indigenous Australians have become outnumbered by faux-radical latte-sippers. What was once an ongoing, worthwhile discussion, aimed at finding a common place of understanding, has been reduced to an alleyway catfight between the lefties and true-blue Aussie blokes.
The mainstream media have embraced the doctrine, plastering our television screens with negative depictions of drunken behaviour from flag-wearing white men. Groups of lads chanting 'Aussie, Aussie, Aussie, Oi, Oi, Oi!' in a harmless display of patriotism have been likened to racists. Major retail outlets started to pull Australia Day merchandise in fear of the impending backlash – God forbid you do something so outwardly racist as wear a t-shirt sporting your country's national flag.
While it's important to note that the sentiment propelled by these (predominately white) lefties does not ring true with the majority of Australians, it's even more crucial to note that they do not speak for indigenous Australians, either. Those in the indigenous population who take issue with the ethos of Australia Day are in the minority. Yes, they deserve to be heard and have their concerns discussed rationally, but when indigenous Australians are outnumbered by well-off agitators in their own arena, it's time to claim back the cause.
The uncomfortable fact anti-Australia Day activists need to accept is that most people don't align themselves with their alarmist propaganda. Most people don't appreciate being made to feel racist for celebrating their heritage, and the overwhelming majority of Australians with indigenous heritage – myself included – categorically reject the practice of 'white-shaming'. Australia Day is not about celebrating genocide, or about excusing the despicable acts of former generations. It's about celebrating what it means to be an Australian citizen – and just having a bit of fun.
Don't succumb to forced self-loathing and white guilt this Australia Day. Throw a bloody lamb chop or some vegan/gluten/offence-free alternative on the barbie, and enjoy with pride.
To enquire about republishing spiked's content, a right to reply or to request a correction, please contact the managing editor, Viv Regan.