Making a Murderer: an uncertain truth
The latest Netflix series shows the crucial importance of doubt.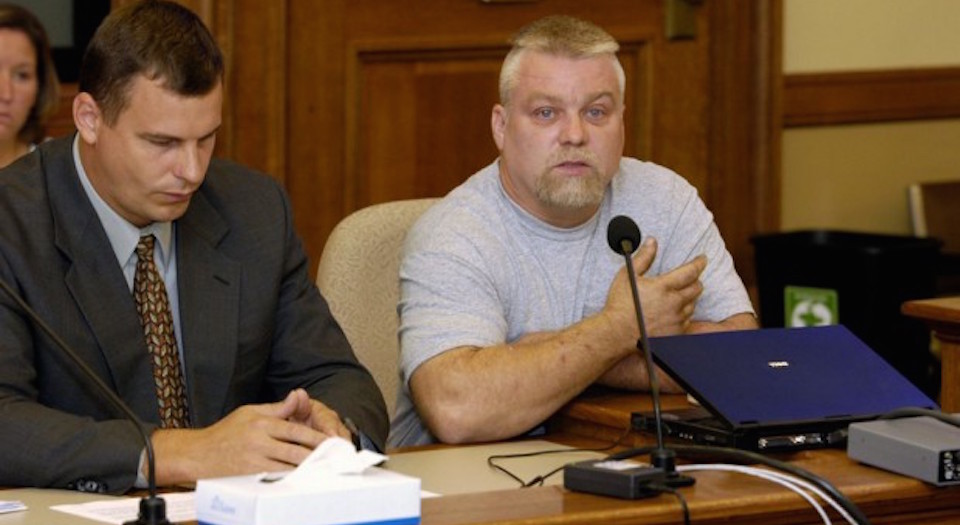 SPOILER ALERT: If you haven't seen Making a Murderer, go now. The 10 hours of utterly gripping, occasionally breathtaking, documentary filmmaking works best if you know nothing about the case of Steven Avery and Brendan Dassey.
I trust that those reading this paragraph have had the good sense to plough through the episodes in the hope of avoiding spoilers. I nearly threw my clock radio into the nearest canal when the unbearable warbling of Radio 4's Today programme unthinkingly broadcast the fact that Avery ends up being convicted. I know that spoilers hurt when it comes to Making a Murderer, so I would not want to inflict similar pain on anyone else.
Let's get something out of the way: Steven Avery is guilty as hell. This is not a programme about a miscarriage of justice (at least not in his case). Notwithstanding the excellent work of his defence lawyers, we should be under no illusions about Avery. Lawyers Dean Strang and Jerry Buting – apparently 'unlikely sex symbols', a characterisation I disagree with, given the natural sex appeal of two such towering figures of clinical rationality – did well to lend the series a sense of drama and uncertainty about the possibility that Avery had been fitted up for the murder of Wisconsin photographer Teresa Halbach.
But make no mistake: this is a programme about a psychopath who murdered an innocent woman and then disposed of her body in his fire. I am sure of it. I am also genuinely surprised that we have not seen more feminist bloggers citing the show as another instance of murderous patriarchy, in which a woman's untimely death is whitewashed by pesky doubts about her killer's conviction. Even I was a little outraged. Think about it: for every possible oddity that Strang and Buting could come up with – deploying the kind of aggressive intellectualism that has stirred the loins of the Twittersphere worldwide – there was another piece of directly implicating evidence pointing to Avery. Halbach's DNA was on the bullet. Her possessions were found burnt in a nearby steel drum. Avery had even called her, disguising his number, on the day that she died. Of course, it could have all been planted, but I am not convinced. Those people who have signed a petition demanding Avery be released should be ashamed of themselves. If nothing else, think of the bones, people. The bones.
The same is not true of Brendan Dassey, who many have suggested would have been a better subject for the show. The footage of Dassey's interview as a juvenile, in which he unknowingly gives his life over to the state in a series of manipulated and utterly unreliable confessions, ranks among some of the most difficult television footage I have ever watched. It made me thank God for all the flaws in the UK system – there is no way such evidence would have been used in a trial over here. Even if Dassey was involved in the murder of Halbach, the fact that it was possible for him to spend so long in prison at such a young age (he was 17 when he was convicted) speaks to the often inhumane character of the US justice system.
Making a Murderer looks at the awful fallibilities of the justice system, but it is also a programme about the processes we go through in order to decide on certain truths. Much like its predecessor, Serial, the enormously successful podcast telling the story of Adnan Syed (also guilty as hell), Making a Murderer takes what we think we know and demands that we take a moment to reflect and re-examine. Is the US system perfect? Absolutely not. Were the officers a bit bent in getting their man? Almost certainly. Can we be sure about Avery's guilt? I think so – but, by asking the 'what if' questions, the very possibility of certainty in these cases is thrown into doubt. What, after all, does such certainty require?
In this way, Making a Murderer is a robust defence of the presumption of innocence. More than once, Avery's lawyers cited the disgraceful coverage of the case, which presumed his guilt almost from the moment of his arrest. In today's times, we do not have to look far for other instances in which the presumption of innocence has been abandoned. Someone should make an equivalent programme about the accused in rape cases, in which rumour and hearsay often lead to grandstanding about a defendant's guilt before any evidence has been considered.
Making a Murderer reminds us to be vigilant about the possibility of justice being miscarried, but it also shows us the proper conditions needed in order to establish the truth. The presumption of innocence is relentlessly under attack today. Guilt is thrown around, often with no regard for the impact on the accused. Making a Murderer is not just a documentary about justice, but about human dignity in the institutions of the state and the importance of proving the worst about people rather than assuming it.
Luke Gittos is law editor at spiked, a solicitor practising criminal law and convenor of the London Legal Salon. He is the author of Why Rape Culture is a Dangerous Myth: From Steubenville to Ched Evans. (Buy this book from Amazon(UK).)
To enquire about republishing spiked's content, a right to reply or to request a correction, please contact the managing editor, Viv Regan.