Why Chelsea sacked their best-ever manager
Even the Special One has succumbed to football's short-termism.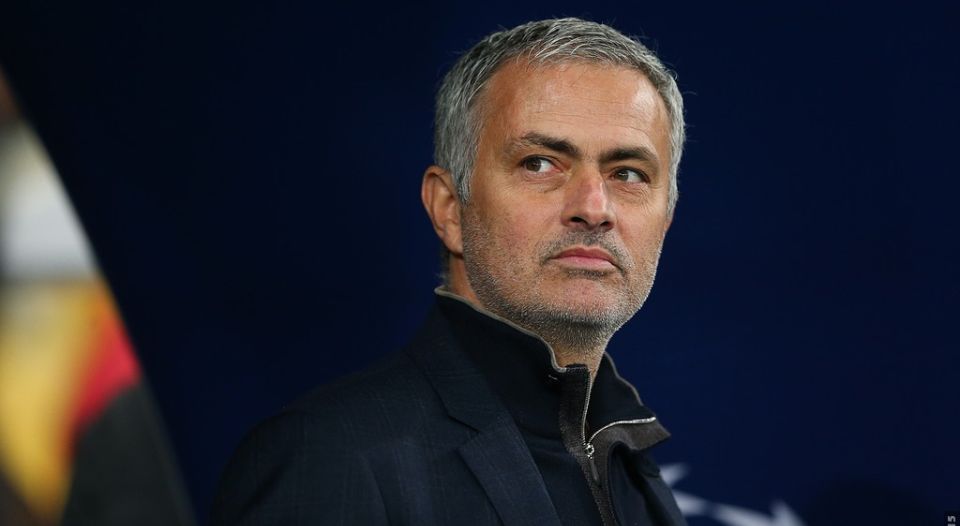 The response of Jose Mourinho's managerial peers to the news that he had 'mutually consented' to being given the boot by Chelsea was telling. Surprise. Here's the gobsmacked West Ham manager Slaven Bilic: 'I can only say about Mourinho that I'm definitely surprised.' Here's a knocked-sideways Sam Allardyce at Sunderland: 'The news did come as a surprise to me.' And here's an incredulous Louis van Gaal at Man United: 'It was a big surprise for me, something that I did not expect.'
It's why they were surprised that's interesting. It can't have been because of recent results. Chelsea have been tanking for most of the season. Up until Mourinho's sacking, they had lost more than twice as many games this season as they did in the entirety of the previous season. Hence the reigning league champions found themselves in 16th position with nearly half the season gone.
But his peers weren't really judging him on this season. They were also judging him on last season, and the season before that. They were judging him on his time in Spain when he led Real Madrid to a record-breaking title in 2011/12, beating the sublime tiki-taka-ed Barcelona in the process. They were judging him on the preceding couple of years in Italy, when he took an unfancied Internazionale to two title wins, and an improbable Champions League success. And, of course, they were judging him on his first two-and-a-bit-year spell with Chelsea, between 2004 and 2007, when he won the league twice and the FA Cup once, a feat helped by Roman Abramovich's indulgence, but not determined by it. Despite Chelsea's implosion this term, Mourinho still holds the best points-per-game average of any Premier League manager.
That's why they were surprised. Because whether you find the Special One's twinkle-eyed spite and grinned gloating endearing or irritating, there's no doubting he has just about lived up to his own hype. As West Brom's Tony Pulis put it, 'He's the greatest manager in this league at the moment'. Or as Mourinho himself prophetically put it in November, Chelsea have just sacked the best manager they will ever have.
There's no doubting this season has been a struggle for Chelsea. Players who did so well last year, shining brightly up to January before fading albeit triumphantly over the line in May, have been shadows of themselves this year. And fat shadows at that, given the state of Eden Hazard and Cesc Fabregas this season. Others have sulked, such as the glowering, bib-throwing Diego Costa, while the treacle that John 'Chelsea legend' Terry has been running through for the past few seasons seems to be neck-high this year. But despite all this, surely the manager many of his peers deem one of the greatest might have been a decent bet to turn it around? Even better, I'd wager, than Guus Hiddink, who just guided the Netherlands to their failure to qualify for Euro 2016. Yes, the 'with hindsight' critics now talk of Mourinho's three-year cycle of hard work, success and then bitter, acrimonious burnout, but they seem to forget that Mourinho left Chelsea first time round because team decisions were being made over his head, and many players were desperate for him to stay. What acrimony there was remained at the level of the boardroom.
No, the sacking of Mourinho is a testament to just how short-termist football now is. Achievements, success, even continued, near perpetual excellence can be forgotten in the blink of a few bad results. Swansea's then manager Gary Monk was hailed at the start of the season as a tactical, physiological and psychological trailblazer who had just led the Swans to their highest-ever league placing. He even received a glowing profile in the Guardian. A winless run later, and he'd been dumped, dismissed as a clueless possession-obsessed dunderhead.
More recently, Louis van Gaal, a manager many seemed convinced would return Manchester United to former Fergie glory on the basis of his past success with Barcelona, Bayern Munich and most recently the Dutch national team, which finished third in the 2014 World Cup, has been thoroughly knocked off his perch after a succession of wretched results over the past month. Van Gaal deserves criticism, of course. A lot of cash has been splurged on a team that is now playing duller, more impotent football than anything served up under his predecessor David Moyes. But, like Mourinho at Chelsea, why not wait a little bit to see if he can turn it around? After all, van Gaal, unlike Moyes, has a track record of success, something that has been eclipsed ever since Norwich and Bournemouth nicked wins against United. As Steve Parish, the Crystal Palace chairman and owner, put it, 'You are a genius when you win. An absolute genius. You can feel the love of the fans; everything is amazing. But then you lose the next game and you are a moron. The pundits question your judgment. It is so black and white. It doesn't make sense.'
And yet, perhaps it does make sense. As we've long noted at spiked, public life has been colonised by football. Politicians talk about their football allegiances, when they can remember them; the back page frequently migrates to the front page; and the closest we get to a unifying, national moment, albeit usually in defeat, often involves the Three Lions. But the flipside to the elevation of football, to its increasing centrality to public, even political life, is that public, media discussion then colonises the beautiful game.
It is talk-sported to death. Twenty-four-hour speculation, rumour and endless, ever-expanding, ever-dimming punditry eclipse all perspective. The national conversation turns a week in football into a lifetime, not just as every kick and tackle is analysed, but also as every manager's utterance or gesture is pored over and debated. Football is no longer a pastime; it's all the time. And increasingly, this media-led focus starts to determine football's affairs, as necessarily PR-conscious clubs respond to the fog of negative storymaking instinctively, desperately. Mourinho's last weeks at Chelsea were scrutinised in speculative-but-forensic detail, with everything from his treatment of the Chelsea physios (especially the female one) to his grumpy demeanour turned into an issue of national discussion. And eventually, as Chelsea's on-pitch fortunes stalled, so the fug of bad press told. As it did with Liverpool's Brendan Rodgers. And no doubt as it will with van Gaal.
It is often pointed out, usually by managers themselves, that they're not given enough time, that short-termism now reigns. And it's true that their tenures are shorter than ever before. In 1953, a football manager would average around 2,500 days in charge. In 2015 it is just 500. The reason usually given for this is that the Sky-era riches on offer bring with them a financial imperative to succeed, or perhaps more importantly, not to fail. But that's only one side of the story. The other side is that as football has assumed its role as a substitute public sphere, as it dominates the media, so it is treated far more seriously, far more gravely than it ought to be. Managers are treated as prime ministers and players as heroes or traitors, or worse still, role models. And with that intense, time-expanding focus comes an inability to let a manager or a player muck up for a bit, to last beyond a short-term period of failure. Mourinho's sacking was perhaps not such a surprise after all.
Tim Black is the editor of the spiked review.
Picture by: Aleksandr Osipov/Wikimedia Commons
To enquire about republishing spiked's content, a right to reply or to request a correction, please contact the managing editor, Viv Regan.