The greatest human breakthroughs of 2015
The scientific advances that inspired the spiked team this year.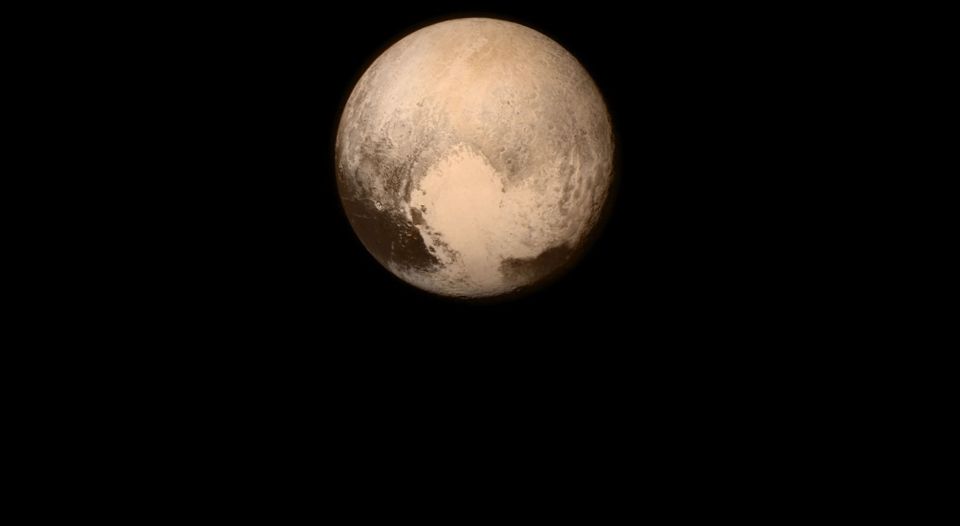 Here at spiked, we like to celebrate the fruits of human endeavour. Such life-bettering changes are the result of ingenuity, toil and an unwillingness to accept our lot. They come from our unique determination to master our surroundings and conquer nature.
Many would have us believe that we should be lowering our horizons and limiting our expectations. The signal sent from world leaders gathering in Paris this month was clear: use less, do less, desire less. Thankfully, men and women across the planet are happy to give these trembling misanthropes the finger in the form of some incredible and inspiring technology and science.
In recognition of the onward and upward march of humankind, here are some of the innovations that stirred the spirit this year.
Gene-editing
On the day before their daughter's first birthday, the parents of Layla Richards were told that all treatments for her leukaemia had failed and she was going to die. Now she is in remission, thanks to an experimental treatment: gene-editing. Immune cells from another person were modified and then injected into Layla. These cells were made to kill the leukemia cells while allowing complimentary treatment to continue. This remarkable story is just one example of the life-saving possibility of gene-editing technologies. The result is the potential to tackle a huge range of conditions, from sickle-cell anemia to HIV. Many in the field expect a surge in the advance of this technology in the coming years. We certainly hope so.
The Pluto Flyby
After a near-decade long journey, the New Horizons spacecraft sped past Pluto at over 30,000mph. In order to be in position for the pass the piano-sized probe had to travel through a space 100km by 150km in size, and arrive in position within a margin of 100 seconds. Imagine the difficulty of getting this tiny probe to such a precise position in space, at exactly the right time. The results of this incredible journey are already evident in the captivating images now available of the surface of this dwarf planet. Data from the flyby will be sent back to Earth for months to come, and the aptly named craft now heads off to visit objects in the Kuiper Belt. New Horizons is the perfect analogy for the exploratory urges of humanity, and a prime example of our ingenuity.
GM mosquitos
Malaria still kills around a million people a year. Approximately 40 per cent of the world population lives in malaria-infested areas. News of a genetically modified, malaria-free mosquito, then, is something to celebrate. Laboratory experiments have shown that scientists can amplify the inheritance of the antibody gene that causes malaria immunity in mosquitoes. Even more exciting is the fact that these mosquitos do not pass the disease on to their young. This means there is the potential for a one-generation eradication of the illness. The mosquitos need some fine-tuning, but they could soon be set loose in the wild, with the promise of reducing or even removing malaria from target populations. Healthier people means more productivity and a better life for all of us.
3D printing
3D printing has been around for a while, but 2015 marked the year that 'additive manufacturing' really took off. From Nike trainers to NASA rockets to Big Pharma and beyond, everyone wants in on the action. The potential applications of 3D printing, in the home and in the classroom, make this technology potentially amazing for all. And the extreme customisation potential of 3D printing may also provide disruption to existing manufacturing processes. This technology is incredible and will soon make a mark on all our lives. Watch out for 4D printing in 2016!
Neuromorphic technology
Since computer chips were invented, they have been limited by their linear construction. Unlike the brain, which creates a massive network of connections with the ability to process across multiple pathways, traditional chips have had to pass data to and fro across a high-speed connection. However, new neuromorphic chips, which run powerful brain processes at lower-power levels, are able to run complex algorithms and perform tasks such as image-recognition and language-learning. When combined with the internet, neuromorphic chips have the potential to deal with massive data-crunching projects and aid the development of artificial intelligence. With these processing speeds, a new age in computing applications might be just around the corner.
Ebola vaccine
The West African ebola outbreak killed over 11,000 people and wrought devastation across Liberia, Guinea and Sierra Leone in 2014. By late that same year the first stages of vaccination-development were already under way. But 2015 provided the breakthrough researchers had been working towards. There is now good reason to believe that these vaccinations have defeated Ebola for good. What is remarkable about this vaccine is how quickly it was developed, the unique methods employed, and its success despite the lack of traditional clinical trials, which can take years to conduct. This vaccine has shown, once again, that humanity, when put to the test, can respond quickly and effectively.
Water on Mars
This year wasn't the first time we heard claims of water on Mars, but same evidence was more compelling than ever. The streaks of briny deposits spotted by the Mars Reconnaissance Orbiter suggest that a very salty form of liquid water is present on the planet today. This not only means that alien life could be a reality on Mars; it also provides resources for future manned exploration of the Red Planet. If only Matt Damon had known.
New antibiotic
There has been much handwringing in recent years about the superbug. You know, the bacteria that will beat all of our existing drugs. Fear not, because researchers in Boston have developed the first new antibiotic in 30 years – Teixobactin. It was found to be effective against staphylococcus and the bacteria that causes tuberculosis. And, because of the groundbreaking techniques used to develop it, hopes are high that those same techniques may yield brand new antibiotics in the future. This shows, yet again, the wonder of human perseverance, and our ability to overcome all challenges.
Neil Ross is US programme director at spiked.
To enquire about republishing spiked's content, a right to reply or to request a correction, please contact the managing editor, Viv Regan.