The state is bad for your baby
We're fast entering an era of state licensing of parenting.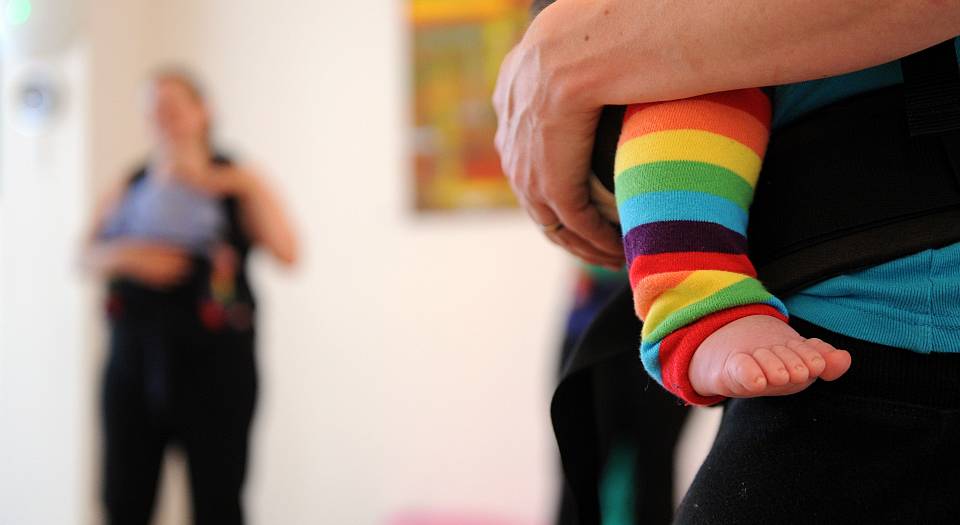 'It is not rocket science – technically, it is neuroscience.' So said MP and former children's minister Tim Loughton in yesterday's final House of Commons debate before Christmas. The phrase 'it is not rocket science' usually means that something is less problematic than it is purported to be, and that commonsense will probably suffice. But when Loughton used these words yesterday to describe parenting, he meant the opposite. He was relaunching the 1,001 Critical Days Manifesto, which seeks to establish a nationwide policy framework whereby the raising of the nation's babies is conceived of as a highly risky task, requiring professional monitoring and intervention from conception onwards.
Although there were only a handful of MPs in the chamber to 'debate' the manifesto, earlier in the week 200 individuals had attended the manifesto's relaunch event in parliament. Medical bodies such as the Royal College of Midwives, the Royal College of General Practitioners, the Institute of Health Visiting and the Royal College of Obstetricians and Gynaecologists have sponsored the campaign. Longstanding child-welfare charities such as the NSPCC and Barnardo's are supporters, as are numerous, much-smaller non-profits. Also onboard are UNICEF, various universities and academic-research departments, and even the UNITE trade union. Psychotherapeutic institutions the Bowlby Centre, the Tavistock Centre, the Anna Freud Centre and the Brazelton Centre UK all have their logos on the report. Others who hope to benefit from expanded funding for early intervention are the numerous new parenting programmes such as CANparent, Mellow Parenting and Parentskool, and many other social enterprises lobbying to have their services bought by government and delivered to parents across the country.
As the MPs spoke of the need for 'secure attachments' between parents and children, it was hard not to think that the real attachment anxiety emanates from the funding-hungry third sector, desperate to suck on the teat of the state. And when the manifesto claims that a child's life from birth to the age of two represents a 'critical window of opportunity' when parents are 'especially receptive to offers of advice and support', it seems that this is a window through which numerous social entrepreneurs, self-styled as parenting experts, would love to get paid by the taxpayer.
A consensus forming around the need to help babies might seem uncontroversial, and the evangelical activism of 'child-savers' is in many ways nothing new. But the early-intervention lobby is now an influential, if disparate, international movement, which explicitly aims to overturn the historic presumption that babies are best cared for by their mothers and fathers. What has been called the First Three Years Movement in the US is a campaign designed from the outset to challenge what was called the 'family bubble' – the idea that the early years of a child's life are primarily the business of parents. Using 'brain claims' as 'killer facts' to make their case, the latest advocates of early intervention seek to avoid a political or moral argument about the rights of families and the limits of the state.
Graham Allen MP said with absolute certainty that 'the neuroscience is incontrovertible', meaning that we now know 'how love and nurture by caring adults is hardwired into the brains of children'. Loughton spoke of a 'public-health epidemic' in infant mental health, caused by deficiencies in maternal and paternal care. More than 20 per cent of mothers experience depression and 36 per cent of fathers experience 'distress' in the first year of their baby's life, he said. The emotive talk of maternal suicides and distressed parents may sound sympathetic, but heaping blame on parents for screwing up their babies' brains by failing to offer 'engaged' or 'attuned' 'caregiving' is deeply damaging, no matter how you dress it up. Indeed, these early-intervention advocates seem to be putting pressure on parents even before their children are born. The manifesto claims that:
'A pregnant mother suffering from stress can sometimes pass on the message to the unborn baby that the world will be dangerous, so that as a child he or she will struggle with many social and emotional problems.'
Loughton was keen to emphasise that depression affects parents from all social backgrounds, and so all new mothers must be 'helped' to build attachments with their babies, and all pregnant women and new mothers must be monitored for signs of mental illness.
In the manifesto, it is proposed that 'birth-registration should be offered by local registrars in children's centres, so that close to 100 per cent of families have a better opportunity to engage with their local centre'. If this were to happen, it would be a huge step towards the effective licensing of parents. At the moment, the law requires all parents to register the birth of a baby within 42 days, and that's it – they are then free to care for their baby in their own way. If birth-registration were to be moved to children's centres, parents would be under the watchful eye of numerous professionals trained to assess their vulnerability (that is, the risk they pose to the child) from the off – and every new citizen would be instantly inducted into this 'therapeutic' system.
If anything is likely to stress out a pregnant woman, it is the belief that her stress levels will be transmitted to her fetus like a toxic vapour, causing brain damage in utero. Knowing that they are being assessed by midwives and health visitors for signs that they may top themselves or fail to bond with their baby is highly likely to hinder rather than encourage new mothers to feel confident in what they do, or to seek support from any official source if they struggle. They won't even be able to de-stress with a small glass of Pinot Grigio, because, in the same Commons debate, there was a consensus that all women should totally abstain from alcohol during pregnancy, to address, as Norman Lamb MP said, 'the carnage caused to babies' by maternal drinking. Displaying a propensity for statistics that should have the scientific community cringing, Bill Esterson MP claimed that the correlation between historically raised levels of drinking and raised levels of autism 'is so close as to be a cause'.
It seems that the '1,001 Critical Days' enthusiasts are convinced that family life is now hell on Earth, rather than any kind of haven in a heartless world. Hiding behind the authority of pseudoscience, they now seek to mobilise an army of 'experts' to ensure that raising our 'bundles of joy' becomes an utterly terrifying task.
Dr Jan Macvarish is a founding associate of the Centre for Parenting Culture Studies at the University of Kent and co-author of Parenting Culture Studies, published by Palgrave Macmillan. She is currently working on a book for the Palgrave Pivot series called Neuroparenting and the Destruction of Parental Love.
To enquire about republishing spiked's content, a right to reply or to request a correction, please contact the managing editor, Viv Regan.