Andrew Lloyd Webber: hitmaker or hack?
The musical-theatre icon is known for pulling in the punters – but he hasn't had a hit for decades.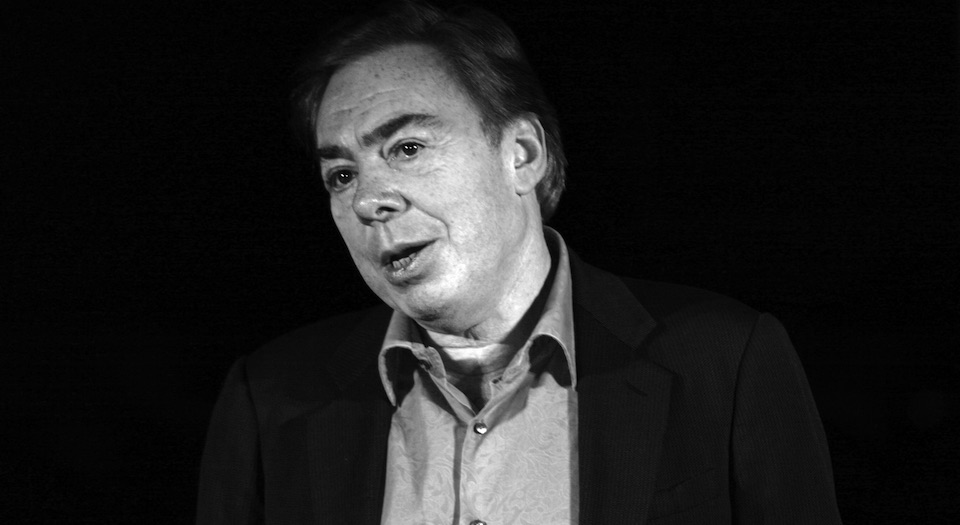 Andrew Lloyd Webber returned to Broadway last week with School of Rock, based on the 2003 hit comedy film starring Jack Black. A far cry from the outrageous concepts of Jesus Christ Superstar or Cats, School of Rock shows that Lloyd Webber is now embarking on the '[BLANK]: The Musical' subgenre of musical theatre. What's more, he's not even providing music to all the songs, interpolating famous rock riffs into his tunes and incorporating some songs written for the actual movie. Regardless of the show's quality, it's at least predicted to provide him with something he hasn't had on Broadway since 1988: a hit.
Of course, that hit happens to be The Phantom of the Opera, the longest-running production in Broadway history, which is still running both on Broadway and in London's West End. With an estimated worldwide gross of $6 billion, it's the last-surviving relic of Lloyd Webber's golden years. It remains his last major success, and, perhaps not coincidentally, his last collaboration with producer Cameron Mackintosh.
There have always been critics who've distrusted Lloyd Webber's immense success, finding his scores lightweight and populist. Maybe the problem was to do with his ability to bring in punters who didn't otherwise go to the theatre – gaining mainstream attention with concept albums in the early part of his career and reality shows later on. Indeed, Lloyd Webber has continued to write hit pop records even as the latter-day shows flopped, such as 'No Matter What' by Boyzone, his biggest hit in the UK. What's more, the public have always found Lloyd Webber's work and style – he has a love of leitmotifs and pastiche – accessible. They have never needed theatre critics to explain his work to them. And that has led to accusations that Lloyd Webber and his audience are simply unsophisticated.
The turgid productions and embarrassing lyric sheets of his most recent West End ventures betray the fact that Lloyd Webber is prisoner to the quality of his collaborators. He is such a powerful name and brand that it's easy to forget that he only writes one half of the score. Since his famed partnership with Tim Rice ended, he's had a revolving door of lyricists who have varied wildly in quality. Lyrics make all the difference in musical theatre. They have the potential to deepen the music, both emotionally and intellectually, or else drown them in embarrassing sentimentality and pretension. In Lloyd Webber's recent output, it's been the latter. Compare, for example, the dazzling wit of Rice's shows to the pompous and outrageously self-important Stephen Ward, Lloyd Webber's most recent West End flop.
His other collaborators, such as directors Hal Prince and Trevor Nunn, have helped forge the most famous component of the Lloyd Webber brand beside his music: the theatre-as-extravaganza. This blockbuster mentality has dominated musical theatre for decades, leading us to the situation we're in today, where innovative concepts and up-and-coming writers are swept aside by lazy, cynical adaptations of popular movies and popstars' back catalogues. In that sense, with School of Rock, Lloyd Webber has come full-circle.
Those nostalgic for Lloyd Webber's original productions may wonder if they merely fell for the hype. And the recent revivals of Evita and Superstar did nothing to assuage those doubts – both were poorly cast, poorly produced shadows of their original productions. But we should remember that both Evita and Superstar were popular and acclaimed concept albums before they ever hit the stage, proving the scores could stand on their own two feet. What's more, doubting Lloyd Webber fans need look no further than the excellent new revival of Cats, which is almost a direct replica of the original production, or, indeed, The Phantom of the Opera, which is still superb in its 29th year at Her Majesty's Theatre.
But those who are nostalgic for Lloyd Webber's heyday don't just remember the catchy melodies and spectacular staging; they remember a time when Britain dictated the trends in musical theatre, when Cameron Mackintosh exported British musicals around the world and when Lloyd Webber had the Midas touch. They have pride for the peak of Britain's success in the musical-theatre industry.
While School of Rock may not be a quintessentially British musical, news that it is due to transfer to the Palladium next year suggests that Lloyd Webber may, at the very least, have another West End hit on his hands.
Christian Butler is a writer and musician based in London.
To enquire about republishing spiked's content, a right to reply or to request a correction, please contact the managing editor, Viv Regan.