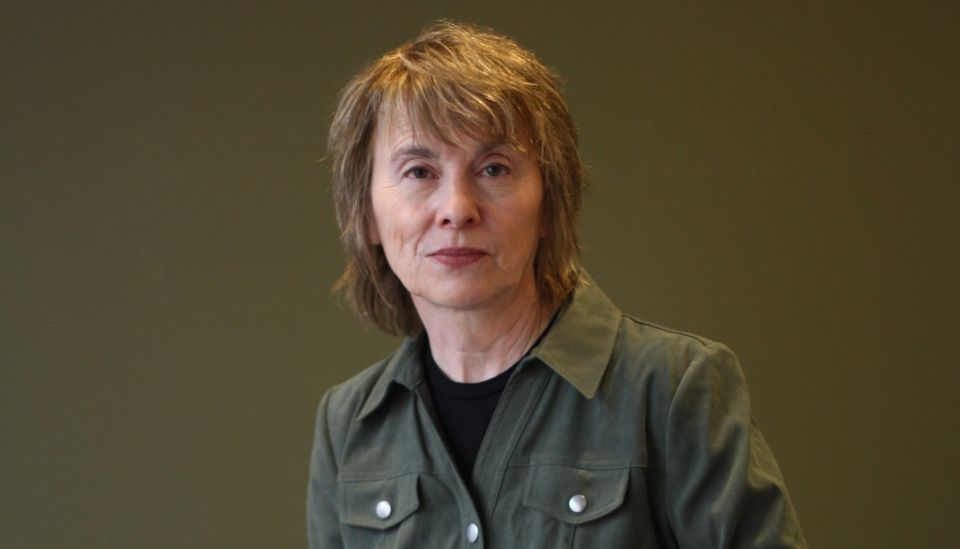 Long-read
Feminist trouble
Camille Paglia assesses the parlous state of today's feminism.
It's doubtful whether Camille Paglia – cultural critic, academic and the author of several acclaimed books including, most recently, Glittering Images: A Journey Through Art from Egypt to Star Wars – has ever pulled a punch. Since she burst on to the cultural scene in the 1990s, following the publication of Sexual Personae: Art and Decadence from Nefertiti to Emily Dickinson – as she put it, the 'most X-rated academic book ever written' – Paglia has been a trenchant, principled voice in the Culture Wars, attacking, with one hand, the anti-sex illiberalism of her feminist peers, while, with the other, laying waste to the trendy, pomo relativism infecting the academy.
Above all, Paglia, who some have called the anti-feminist feminist, has remained a staunch defender of individual freedom. She has argued against laws prohibiting pornography, drugs and abortion. And, when political correctness was cutting a swathe through a host of institutions during the 1990s, she stood firmly on the side of free speech. So, what does she make of the political and cultural state of feminism today? What does she think of the revival of anti-sex sentiment among young feminists, their obsession with policing language, and their wholehearted embrace of victimhood? As spiked's Ella Whelan discovered, Paglia's convictions burn as brightly as ever…
Ella Whelan: On both sides of the Atlantic, feminism, especially on college campuses, appears to be undergoing a resurgence. As a long-term critic of political correctness, do you think today's feminists are too focused on policing thought and speech?
Camille Paglia: After the ferocious Culture Wars of the 1980s to mid-1990s, feminism sank into a long period of relative obscurity. It was kept tangentially alive through scattered websites and blogs until it finally regained media visibility over the past five years, partly through splashy endorsements by pop figures like Beyoncé. The history of feminism has always been cyclic: after the suffrage movement gained the vote for women in Britain (1918 and 1928) and the US (1920), feminist activism faded away. Forty years passed before second-wave feminism was launched by Betty Friedan, when she co-founded the National Organization for Women in 1967.
The problem with too much current feminism, in my opinion, is that even when it strikes progressive poses, it emanates from an entitled, upper-middle-class point of view. It demands the intrusion and protection of paternalistic authority figures to project a hypothetical utopia that will be magically free from offence and hurt. Its rampant policing of thought and speech is completely reactionary, a gross betrayal of the radical principles of 1960s counterculture, which was inaugurated in the US by the incendiary Free Speech Movement at the University of California at Berkeley.
I am continually shocked and dismayed by the nearly Victorian notions promulgated by today's feminists about the fragility of women and their naïve helplessness in asserting control over their own dating lives. Female undergraduates incapable of negotiating the oafish pleasures and perils of campus fraternity parties are hardly prepared to win leadership positions in business or government in the future.
Whelan: You've been critical of the likes of Gloria Steinem and Andrea Dworkin in the past. To what extent do you think the seeds for feminism's current turn towards censorship were sown in the 1960s and 1970s?
Paglia: Steinem, with her media-savvy aviator shades and blonde-streaked locks, pushed the far more pioneering Betty Friedan offstage to take charge of the nascent women's movement in the US. At the start, Steinem was great – she normalised the image of feminism and made it seem like a rational cause rather than the ravings of frigid sexual freaks. But, by the mid-1970s, Steinem was ruling the roost like the Stalinist politburo. Dissenting voices like mine in feminism were banned from her magazine, Ms., which became the glossy Pravda of the movement – anti-male, anti-sex, anti-pop. My wing of pro-sex feminism was driven underground and wouldn't surface again nationally until the early 1990s. Steinem has always been a networking careerist, packaging herself as a saintly, self-sacrificing humanitarian while privately schmoozing with the rich and famous and the media elite. She told the world, 'A woman needs a man like a fish needs a bicycle' – even while she was never without a man on the chic Manhattan party scene.
The anti-porn crusader Andrea Dworkin (who died a decade ago) was a rabid fanatic, a self-destructive woman so consumed by her hatred of men that she tottered on the edge of psychosis. Dworkin and her puritanical henchman Catharine MacKinnon (born into wealth and privilege) were extremely powerful in the US for a long time, culminating in the major media's canonisation of MacKinnon in a 1991 New York Times Magazine cover story. When I burst on the scene after the release of my first book in 1990, I attacked Dworkin and MacKinnon with all guns blazing. I am very proud of the role I played in defending free speech and helping the pro-sex wing of feminism to go public and eventually win its great victory over both Dworkin-MacKinnon and the priggish feminist establishment typified by Steinem. Hence the unthinking backward turn of current feminism toward censorship is appalling and tragic. Young feminists seem to have little sense of the crucial battles that were waged and won a quarter century ago.
Whelan: Speaking of a backward turn, young feminists today are obsessed with the idea of 'rape culture'. Do you think that, as the idea of rape culture suggests, sexual violence is normalised?
Paglia: 'Rape culture' is a ridiculous term – mere gassy propaganda, too rankly bloated to critique. Anyone who sees sex so simplistically has very little sense of world history, anthropology or basic psychology. I feel very sorry for women who have been seduced by this hyper-politicised, victim-centered rhetoric, because in clinging to such superficial, inflammatory phrases, they have renounced their own power and agency.
Whelan: Are you therefore concerned by the push for affirmative-consent or, as they're otherwise known, 'Yes means Yes' laws?
Paglia: As I have repeatedly argued throughout my career, sex is a physical interaction, animated by primitive energies and instincts that cannot be reduced to verbal formulas. Neither party in any sexual encounter is totally operating in the rational realm, which is why the Greek god Dionysus was the patron of ecstasy, a hallucinatory state of pleasure-pain. 'Yes means Yes' laws are drearily puritanical and literalistic as well as hopelessly totalitarian. Their increasing popularity simply demonstrates how boring and meaningless sex has become – and why Hollywood movies haven't produced a scintilla of sexiness since Sharon Stone uncrossed her legs in Basic Instinct. Sex is always a dangerous gamble – as gay men have known and accepted for thousands of years. Nothing in the world will ever be totally safe, even the plushy pads of an infant's crib, to which feminist ideologues would evidently wish to reduce us all.
Whelan: What did you make of Chrissie Hynde's recent assertion that she was at least partially responsible for her sexual assault at the hands of a biker gang when she was 21? Do you think that contemporary feminism is too quick to turn women into blameless victims?
Paglia: I have been a Chrissie Hynde fan since her first albums with the Pretenders, but this scrappy controversy made my admiration for her go stratospheric. I adore her scathing process of self-examination and her bold language of personal responsibility – that is exactly the direction that feminism must take! Hynde (four years younger than me) is demonstrating the tough, no-crap attitude of the rebellious women of my 1960s generation, who were directly inspired by the sexual revolution, created by the brand-new Pill. We took all kinds of risks – I certainly did, with some scary escapes in dark side streets of Paris and Vienna. We wanted the same freedoms as men, and we took charge of our own destinies. We viewed life as a continual experiment, an urgent pressing into the unknown. If we got knocked down, we got up again, nursed our bruises and learned from our mistakes. Today, in contrast, too many young feminists want their safety, security and happiness guaranteed in advance by all-seeing, all-enveloping bureaucracies. It's a sad, limited and childish view of life that I find as claustrophobic as a hospital ward.
Whelan: What advice would you give young women today? Or do you think there is an advice overkill and we should be left alone to work things out for ourselves?
Paglia: Each generation must create its own reality and find its own identity. If today's young women want to be passive wards of the state, then that is their self-stultifying choice. One cannot impose a dynamic, expansive, metaphysical vision of existence on timid minds who crave the miniature, like porcelain bibelots of frogs and sparrows. My advice, as in everything, is to read widely and think for yourself. We need more dissent and less dogma.
Whelan: What are the main challenges faced by women today, and what should feminists be fighting for?
Paglia: Women must find a way to develop their full potential in the professional world without also disrupting and draining their private lives. The corporate business model invented in northern Europe after the Industrial Revolution is hyper-efficient but also vampiric. Too many people, both men and women, have foolishly conflated their personal identities with their jobs. It's a bourgeois trap and a distortion of the ultimate meaning of life.
The childless Gloria Steinem, who was unmarried until she was 66, has never been sympathetic to the problems faced by women who want both children and a job. Stay-at-home moms have been arrogantly disdained by orthodox feminism. This is a primary reason for the lack of respect that a majority of mainstream citizens has for feminism, which is addicted to juvenile male-bashing and has elevated abortion to sacramental status. While I firmly support unrestricted reproductive rights (on the grounds that nature gives every individual total control over his or her body), I think that the near-hysterical obsession with abortion has damaged feminism by making it seem morally obtuse.
I want universities to create more flexible, extended-study options for young women who choose to have earlier (and thus safer) pregnancies, and I want more public and private resources devoted to childcare facilities for working parents of every social class. Finally, I call for the investigation and reform of the current systemic exploitation of working-class women (many of them black or Latina immigrants) who have become the invisible new servant class for affluent white women leaving childcare to others as they pursue their feminist professional dreams.
Camille Paglia is the university professor of humanities and media studies at the University of the Arts. She is the author of several books including Sexual Personae: Art and Decadence from Nefertiti to Emily Dickinson (1990); Sex, Art, and American Culture (1992); and Glittering Images: A Journey through Art from Egypt to Star Wars (2012).
Ella Whelan is staff writer at spiked.
To enquire about republishing spiked's content, a right to reply or to request a correction, please contact the managing editor, Viv Regan.