Who would be a teacher today?
Soul-sapping bureaucracy is putting off new recruits.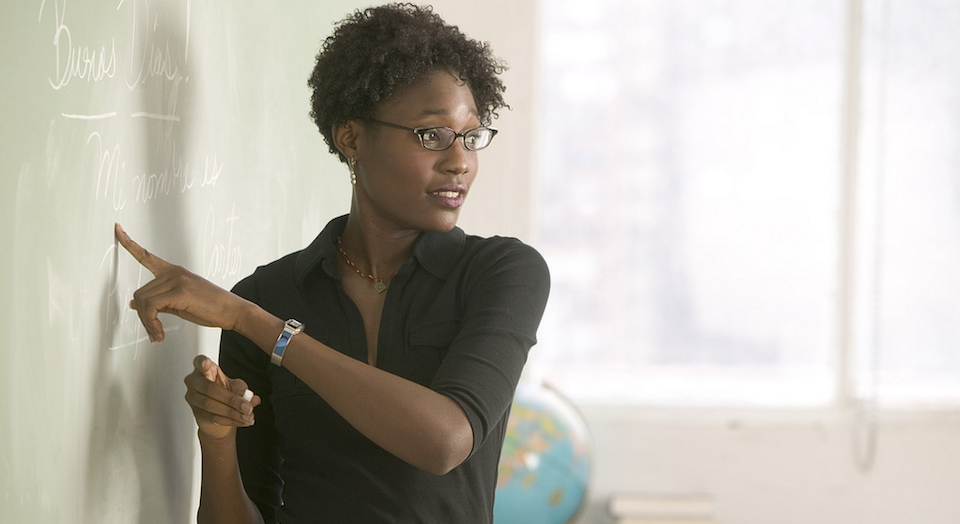 The British education system has produced a controversy a week since the Conservatives took office in 2010. This time, secretary of state for education Nicky Morgan, her schools minister Nick Gibb and the Department for Education have been accused of undermining the teaching profession itself.
According to the Labour Party, schools are 'hemorrhaging teachers' because of excessive workloads. And the statistics would appear to support Labour's claims. Four in 10 new teachers quit within a year, and almost one in five secondary-school-trainee places have gone unfilled this year, according to the government's own figures.
None of this is a surprise. Teaching is no longer a profession. While you may still have to obtain a formal qualification, teaching has been emptied of any the freedom that teachers once had to direct the learning of their pupils. This repressive climate is putting off new recruits. But this is not just the Conservatives' fault.
When Labour's Tony Blair said that his three policy priorities were 'education, education, education' in 1997, many thought he really cared about children and the future. They were to be disappointed. During its time in power, New Labour built an educational edifice of exam scripts, policies, white papers, targets and data-driven nonsense, laden with jargon and acronyms, which has sucked the life out of our schools. Both the Conservatives and Labour are to blame for the lifeless and undesirable profession we see today.
The potential to change a child's life and set him or her on a journey of discovery, not to mention the great holidays and public-sector pension, no longer outweigh the many negatives of entering the profession. Entering the classroom nowadays is fraught with difficulty. Teachers no longer hold the authority they once did. Not only do pupils at some schools sit on recruitment panels and decide who to hire, they also might very well break the career of a teacher. They are encouraged to make formal complaints about teachers, perhaps because they disagree with a teacher's teaching style or perhaps because they simply dislike the teacher's manner (which is common from my experience). This hands power and authority over to the children. They see the classroom as their domain, the space over which they exert control.
Schools are also increasingly resembling miniature prisons. They require staff to wear identification on site at all times, and any visitors must sign in and out, as well as wearing visible 'visitor' badges, lest they be suspected of being a paedophile or deviant. Is it any wonder, then, that many are running from a profession that views adults' interaction with children with suspicion?
However, teachers face an even bigger problem. The state no longer trusts teachers to teach. They are not trusted to impart the knowledge and wisdom they have obtained through study and experience to their pupils. Education, in the British state sector, no longer has a moral purpose. The national curriculum and exam procedures strangle teachers' freedom. Instead, teachers must concern themselves with helping pupils obtain the 'gold standard' five A*-C grades at GCSE level, which it is assumed will eventually help pupils get a good job. Constrained by the bureaucracy of a state that is obsessed with stats and data, teaching has been emptied of any ethical purpose – it has become a tick-box exercise.
What the education system must do in order to attract ambitious and passionate new recruits is to provide teachers with freedom: the freedom in the classroom to take risks; the freedom to design a curriculum that will deliver the best that has been thought and said, and help budding young minds make sense of the world; and the freedom to disregard dry targets and data. Without granting teachers the freedom to do these things, the Department for Education will continue to fall short of recruitment targets. After all, who would be a teacher today?
Christopher Beckett is a writer and researcher working in the education sector.
To enquire about republishing spiked's content, a right to reply or to request a correction, please contact the managing editor, Viv Regan.