After San Bernardino: stop prayer-shaming Christians
Why shouldn't people pray for massacre victims?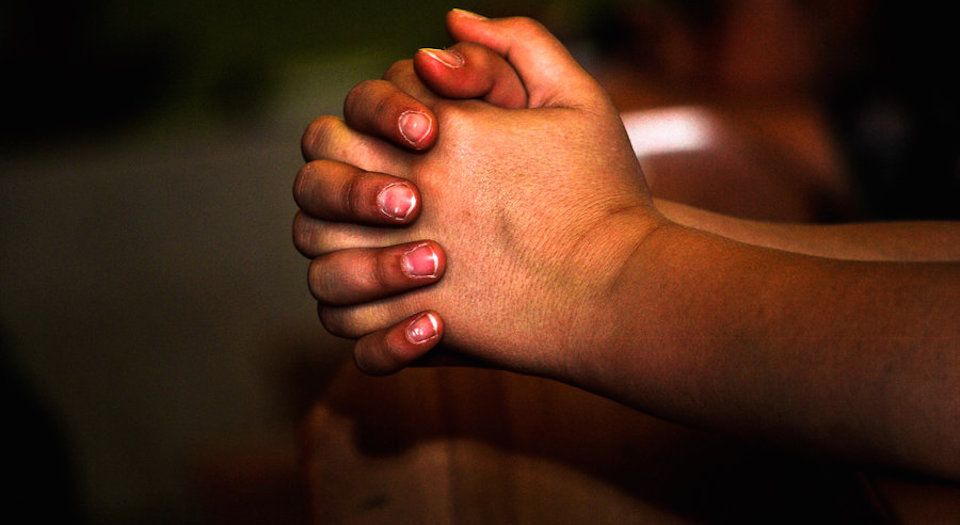 As family and friends were still praying for the safety of their loved ones inside the Inland Regional Center in San Bernardino last week, something ugly was brewing on social media. Even before the full extent of the horror became clear, and long before the FBI committed to calling the murders a terrorist act, Twitter had become a battleground for the latest manifestation of the Culture Wars. This was not about whether the shooters were radical Islamists or not; it was about whether we should be seen to be 'praying' or 'acting' in our response to gun violence.
In the hours after the shooting, many Republican presidential candidates and politicians released statements offering their 'thoughts and prayers' to those affected. Most Democrats called for action and legislation. Social media were soon ablaze with accusations that the 'conservative prayer-givers' should act more and think less. By the following morning, the NY Daily News was running with the frontpage headline, 'God isn't fixing this', calling GOP lawmakers cowards and describing their prayer-tweets as 'meaningless platitudes'.
Some of the backlash to these 'thoughts and prayers' was no doubt an expression of genuine anger at Republican politicians' unwillingness to take legislative action on gun control. But there's something else underlying the reaction: the unmistakable stink of perceived superiority from the secular liberal elites. In attacking the likes of Ted Cruz and Ben Carson for offering their prayers, these holier-than-thou sceptics were also sneering at the many, many millions of ordinary Americans for whom prayer is a fundamental part of their faith.
As a non-believing humanist, I have no faith in the efficacy of prayer. But I find myself at odds with these high-horse atheists who are increasingly intolerant of anything less than a hyper-rationalist worldview. With their illusions of superiority and low view of ordinary Americans, they bundle the traits of the foolish, praying masses into a handy checklist. Christian, gun-loving, Republican, pro-life, anti gay-marriage? Then keep your bedtime prayers and your backward views to yourselves, they say.
While it has become commonplace for secularists to complain at the first sight of a religious symbol in a school or town hall, prayer-shaming represents a significant lowering of the bar. This is not an argument for church-state separation — it is an attack on the deeply held religious beliefs of individuals. Why question the sincerity of someone's prayers, other than to undermine his or her morality? Are we really supposed to believe that these thoughts and prayers are not offered sincerely? Is someone offering a prayer absolving themselves of taking any additional course of action? Of course not.
Inspiration, divine or otherwise, comes from countless sources and is unique to each of us. Those who belittle prayer-givers not only highlight their own disdain for others' beliefs — they also confuse thought and action. Saying a prayer or offering condolences is not only an honourable act — it is also a very human reaction. No, thoughts and prayers are not going to end gun violence, but then, neither is keyboard condescension.
Reducing gun violence and tackling terrorism will mean taking action – not the current stream of partisan and unpassable bills in Congress, but action that results from honest political debate from all sides. Dismissing adversaries because of their religious beliefs simply results in polarisation and shuts down discussion. If praying really offends you, look the other way for a minute. Then engage your fellow man in the important task of changing society for the better.
Neil Ross is US programme director at spiked.
To enquire about republishing spiked's content, a right to reply or to request a correction, please contact the managing editor, Viv Regan.