Labour's crybaby bombardiers
The bleating about online trolls is stifling political debate.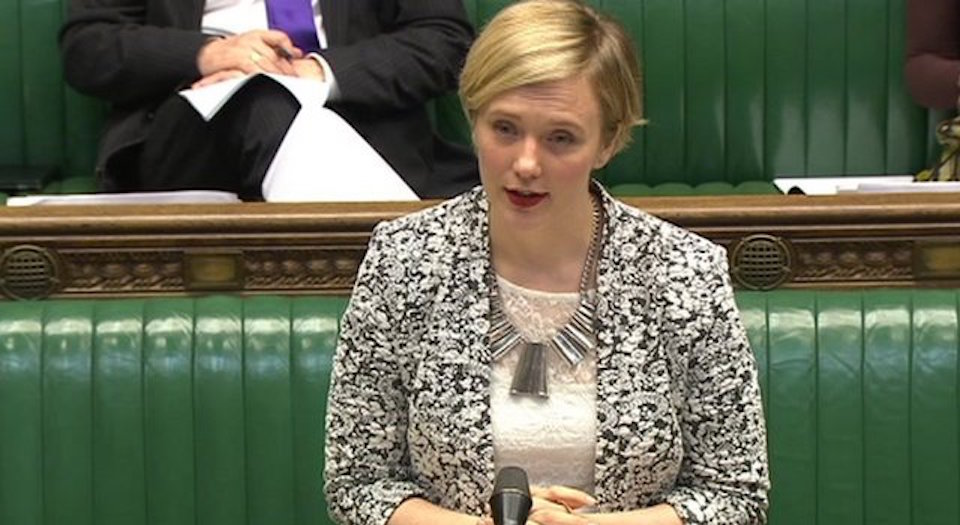 This week saw the birth of a new political breed: the crybaby bombardier. These are people who will happily drop a bomb on Raqqa, but are stopped in their tracks by a mean email; people who think little of launching another bloody sortie over the Middle East, but object to being called names.
I'm referring, of course, to the 66 Labour MPs who voted with the government to back airstrikes in Syria on Wednesday, and who have since been whinging that some far-left keyboard gangsters are being mean to them. Many have been sent pictures of dead Syrian babies and severed heads, others have been called 'baby killers' and 'mass murderers', and fanboys of Labour leader Jeremy Corbyn – who opposed airstrikes – have branded them all 'traitors' and called for them to be deselected.
The crocodile tears haven't stopped flowing. The Labour MP for Ilford North, Wes Streeting, called it a 'well-resourced attempt to bully Labour MPs', laying the blame with the Labour leader for calling on his activist base to lobby PLP rebels. Stockport MP Ann Coffey, who was told she had 'blood on her hands' after she backed the government, said the actions of Corbyn's supporters, particularly in Corbyn's leadership-campaign offshoot Momentum, have 'creat[ed] a threatening atmosphere' that could encourage 'physical threats and assaults'.
In the name of that 'kinder, gentler' politics Corbyn claimed to herald when he was elected in September, he and deputy leader Tom Watson sent a message to all party members insisting 'abuse and intimidation' have no place in the party. Since then, shadow home secretary and failed leadership candidate, Andy Burnham, called for a code of conduct to be drawn up so as to tackle the 'abuse' that is 'in danger of poisoning our politics'. Meanwhile, the rest of us reached for our tiny, imaginary violins.
Let's get a few things straight. First of all, if you're over 16 – let alone a prominent politician – you've got no right to claim you're being bullied. Bullying is what happens in the playground. And most kids put up with far worse than a few nasty emails. It's pathetic. Secondly, being called a 'baby killer' isn't nice, but it's not abuse or intimidation. It's political critique – asinine, sixth-formerish, idiotic political critique, but it's political critique nonetheless. And as for those who have claimed to have received death threats, they're just not credible. Neil Coyle MP contacted the police, all because someone tweeted three knife emojis to him. Jesus wept.
This might all look like a storm in a tea cup – and another petty attempt by spurned New Labourites to stick it to Jeremy Corbyn and his legions of supporters. But it reflects a troubling trend. Too often, forthright – and foulmouthed – political argument is being conflated with trolling, abuse and intimidation. This is something that offence-seeker par excellence and 'warmongering traitor' Stella Creasy, the Labour MP who claimed she had to leave Wednesday's debate because her office was being flooded with abusive messages, has made into an artform. Since helping to whip up the misogynistic trolling scandal, and getting a few losers locked up in the process, she's done more than most to contribute to this stifling new culture.
This is bad news for politics. The war on trolling, we were told, was all about protecting poor, vulnerable people from being hounded out of the public square. Now, 40-plus politicians are using the same language to protect themselves from criticism. In these strange political times, we need more conflict, more argument and, yes, more abuse-hurling. Politicians crying foul when someone disagrees with them – that's what the 'kinder, gentler' politics looks like.
Tom Slater is deputy editor at spiked. Follow him on Twitter: @Tom_Slater_
To enquire about republishing spiked's content, a right to reply or to request a correction, please contact the managing editor, Viv Regan.