Politics didn't kill Elliott Johnson
Please stop exploiting his tragic suicide to sanitise political life.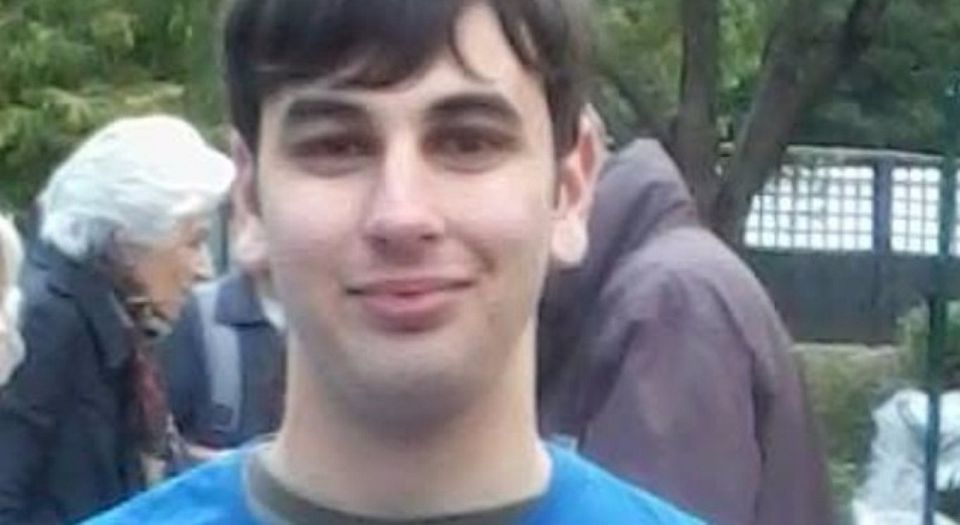 The death of Elliott Johnson was a tragedy. The 21-year-old Tory activist, who committed suicide on a railway track in Bedfordshire in September, cut his young life horribly short. And his parents, who are demanding independent investigations and resignations from Tory top brass, are entitled to their grief and their anger. But none of this changes the fact that no one, aside from Johnson himself, was responsible for his death.
To suggest otherwise is to traduce Johnson's moral autonomy; it is to gloss over the complex array of personal factors that can lead individuals to make that most final and tragic of choices. That his death has now been turned into a political weapon – a platform on which to brow-furrow about the allegedly soul-crushing nature of modern politics – is morbid and wrong. And all those now gleefully hopping on the bandwagon should be thoroughly ashamed of themselves.
In recent weeks, Johnson's death has been turned into a modern morality tale. The villain of it all is Mark Clarke – the 38-year-old failed MP who was charged with running the Conservative Party's youth-activist tour, RoadTrip, at the 2015 General Election. Johnson, who joined Clarke and a clutch of fellow young Tories on the RoadTrip Battle Bus, alleges, in a series of letters found after his death, that Clarke had bullied him, threatened to ruin his future political career and cost him his job as political editor at Thatcherite pressure group Conservative Way Forward (CWF).
A month before his death, Johnson made a complaint to Conservative Campaign Headquarters (CCHQ) about being ruffed up and blared at by Clarke in a Westminster pub. Under pressure from Clarke and others, Johnson withdrew his complaint. Since September, it has been revealed that over 25 others had made complaints about Clarke over the past few years – ranging from verbal abuse to blackmail to sexual harassment. While Clarke denies any wrongdoing – and is threatening to sue for defamation – his reputation as a heartless, aggressive creep has been sealed.
Over recent days, there have been calls for a purge. Clarke has been banned for life from the Conservative Party and, since then, heads have continued to roll. The executive of Conservative Future, the Tory youth wing, has been suspended. International-development minister Grant Shapps, who bought Clarke back into the fold in 2014, has resigned. There is now pressure on Andrew Feldman, the Tory chairman and long-term confidante of David Cameron, to do the same. And, this morning, the decision to award Emma Pidding, a close ally of Clarke, a peerage just a month after Johnson's death has also been cast in suspicion.
The Tory Party has announced an investigation, to be run by an independent law firm. But Johnson's father – and various commentators – are convinced it will be a stage-managed whitewash, an attempt to cover up systemic bullying and corruption in the party.
On closer inspection, the facts of the matter are far more complex. The sheer weight of allegations against Clarke do not constitute proof. And, though it is pretty clear that some at CCHQ turned a blind eye – besotted by Clarke's ability to whip up a viable youth-activist wing in a party with an otherwise doddering, 60-plus membership – Clarke's antics were hardly uncharacteristic of the often nasty, uncompromising and unsavoury characters usually charged with Getting Things Done in party politics.
Johnson's relationship with Clarke is also not as straightforward as many are making out. Even after his confrontations with Clarke and associate Andre Walker, which Johnson surreptitiously recorded, he appeared to be on good, albeit strained, terms with them. He talked daily with Walker about how best to retract his complaint. And even his parents noted how Johnson seemed optimistic about a new potential journalism job Walker was said to be lining up for him.
The fact that, of all the activists to have brushes with Clarke, Johnson was the only one to take the horrifying course of suicide casts doubt on the neat narrative being presented to us. Clarke may have been a nasty piece of work, but he was not single-handedly capable of driving the young people he worked with to the brink of suicide. Life, as ever, is not as simple as all that.
Of course, none of this has stopped commentators using Johnson's suicide as a stick with which to beat the so-called Nasty Party. 'It appears to have allowed a culture of bullying and sexual harassment to take root', proclaimed an Independent editorial. Spurned insiders, like former Tory chair Sayeeda Warsi, slam the 'nasty, ruthless world' that Westminster has become. The commentary soon came to focus on the unforgiving world of party politics altogether. 'The very language of our politics', wrote feminist commentator Suzanne Moore, 'promotes intimidation' – pointing, somewhat risibly, to 'party whipping' as an example.
This is the driving force behind the martyring of Elliott Johnson, and the scapegoating of Mark Clarke. Politics, we're told, is just too nasty, too confrontational – it chews people up and spits them out. That this whipped-up crisis of caring has focused on the Tory Party's youth wing is almost coincidental. As more and more allegations have dripped through, even fortysomething MPs have come forward with their own stories of internal 'bullying' – a word that no one over the age of 16 really has any place using.
What all this handwringing ignores is that party politics has always been a messy business. The backbiting, the bullishness and the underhanded tactics are things people who dare to enter the political fray have always had to learn to deal with – if not thrive on. And, in times of political inertia, in which no one has the faintest clue as to how we might push society into a brighter, more prosperous future, we need more heads butting, more combative politicking, not less. No one is suggesting Clarke was a lovely guy – or that Johnson was just too soft to be playing the political game. His suicide was a personal decision. Politics didn't kill him – and we shouldn't sanitise politics in his memory.
Tom Slater is deputy editor at spiked. Follow him on Twitter: @Tom_Slater_
To enquire about republishing spiked's content, a right to reply or to request a correction, please contact the managing editor, Viv Regan.