Osborne is right, we need more homes
But new plans for the 'starter home' scheme won't satisfy that need.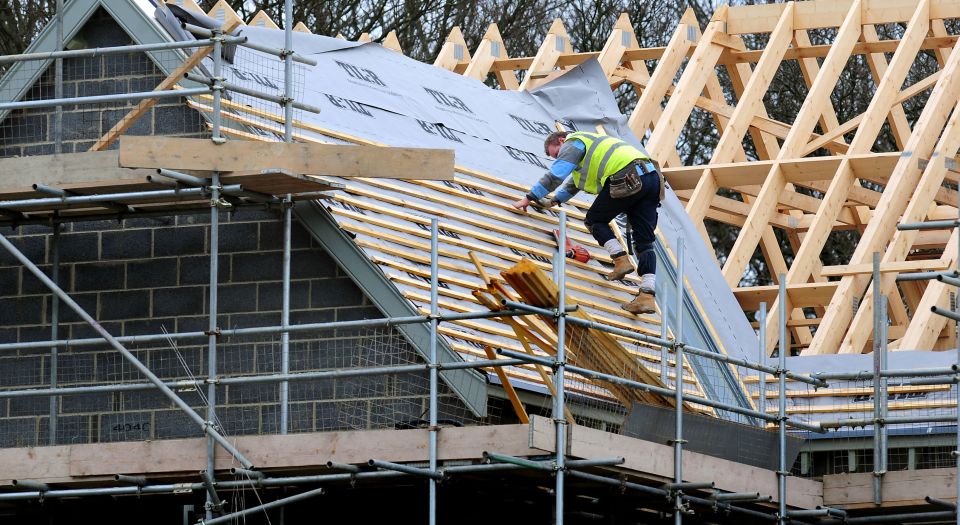 Cutting public spending is never popular, and UK chancellor George Osborne has already been wounded by criticism of his proposed cuts to tax credits. To sugar-coat the bitter pill of his Autumn statement, Osborne has promised billions towards the 'starter home' scheme floated at last year's party conference. The scheme, say Osborne and prime minister David Cameron, will kick-start a building programme in Britain such as we have not seen since the Second World War.
The government is right to point to a burgeoning housing crisis. For the past 10 years at spiked, we have warned that not enough homes are being built. It is only recently that others have woken up to the disaster of Britain's failure to meet the demand for housing.
Still, every year we don't come close to building enough houses. Just to preserve Britain's ageing housing stock would mean building around 200,000 houses a year. To meet the additional needs of population growth and pent-up demand, we need many more – closer to 400,000 a year. The chancellor says we need 400,000 new homes, but this is stretched over a four-year period until 2020. Four-hundred thousand is the highest annual build ever in Britain (under Labour minister Richard Crossman in the Sixties). But over the past 20 years, housebuilding has hovered between 100,000 and 140,000 units a year.
The argument over whether we need more homes is over now – or at least it ought to be. Spiralling house prices, overcrowded family and shared homes, subdivision of tenancies and the growing numbers of homeless all prove the real demand for housing in Britain.
Ministers have offered to kick-start new housebuilding many times before, as Grant Shapps and Eric Pickles did, and as Gordon Brown and John Prescott did before them. But each modest proposal for an increase in housebuilding was shot down by a general dread of development. Environmental activists joined hands with the Tory shires and the stockbroker-belt to resist new building long before proposals ever arrived. In the same way, the municipal authorities' planning departments choked the life out of building schemes before they were even drafted.
Osborne has been criticised for releasing private developers from obligations to build a number of affordable units in each commercial development. He has been criticised, too, for removing Section 106 which stipulates that developers have to pay for infrastructure like roads and schools. But these are good ideas. If we want more homes built, housing developers should not be restricted by social obligations. Instead, the government ought to be prepared to take up the slack and meet those social obligations. But, judging by the reduced budget, Osborne has not prepared for this.
The biggest criticism of the proposal is that Osborne is cutting back sharply on 'affordable housing' – code for subsidised housing for the less well-off. In the past, this meant council housing, and more recently, housing-association units. Instead of building affordable housing, the government is subsidising first-time buyers with a proposed 20 per cent reduction on prices up to £450,000 in London, and £250,000 outside the capital.
Any reform that would lead to an increase in housebuilding would be a good thing. But, there is a danger that the 'starter home' scheme will spur prices without having enough impact on actual housebuilding. Osborne's proposal is a demand-side boost when what is really needed is a larger supply. The chancellor does propose some liberalisation of planning law to make housebuilding easier, and that would be welcome. But, so far, the proposals are too modest.
The scheme is aimed at getting more brownfield sites – sites that have already been developed before – built on. In practice, this has involved the clearing of council estates, meaning people actually lost their homes. But what we really need to meet the housing demand is new development on greenfield sites. In order properly to address this housing crisis, we need a programme of housebuilding more than a programme of house-buying.
The left's fetish for council-house building often seemed like an excuse for doing nothing. But the right's fetish for a free-market solution will end up as a price boom, not a housebuilding boom.
James Heartfield is the author of The European Union and the End of Politics, published by ZER0 Books.
To enquire about republishing spiked's content, a right to reply or to request a correction, please contact the managing editor, Viv Regan.