The mental obsession with offence-taking
Ken Livingstone has become the latest victim of these over-sensitive times.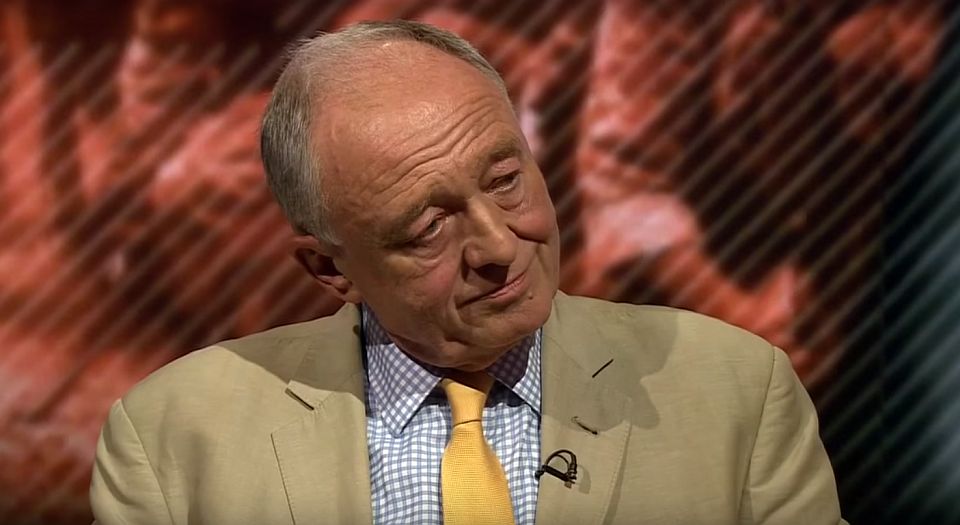 After the horrors of the recent terrorist attacks in France, it is clear that a governmental review of Britain's defence strategy is required. This is also a priority for the Labour opposition, which announced that Ken Livingstone would co-convene its defence review alongside fellow MP Maria Eagle. This drew criticism from Eagle who had been led to believe that she alone would lead the review. Many of her supporters also decried Livingstone's appointment, with Kevan Jones, the shadow defence minister, objecting due to Livingstone's opposition to the Trident missile defence system. But it was Livingstone's response to Jones that has caused the most outrage.
Livingstone told the Daily Mirror that he thought that Jones 'might need some psychiatric help. He's obviously very depressed and disturbed. He should pop off and see his GP before he makes these offensive comments.' It is a crude tactic to label your opponents as mentally unstable and irrational, the implication being that their views need not be taken seriously. However, what made these remarks personal was that Jones has suffered from depression in the past and still has some difficulties in the present.
Livingstone's remarks provoked much criticism. Jones himself said, 'I find these comments gravely offensive not just personally, but also to the many thousands who suffer from mental illness. This is why Ken Livingstone can't be taken seriously in defence or any other policy issues.' Jones urged Labour leader Jeremy Corbyn to 'seriously consider whether Ken Livingstone is fit to represent the party if he's prepared to insult tens of thousands of the electorate who suffer from mental illness'. Luciana Berger, the shadow mental health minister, said the comments were unacceptable, appalling and 'should be treated as seriously as racism or sexism'.
Livingstone's comments were indeed insensitive – but, then again, politics has never been about sensitivity. Instead, it was the response to his comments that was far more concerning; such a shrill overreaction casts a light on the sad state of political and public life today. While there was undoubtedly a political motive behind the attacks on Livingstone, with Jones and others hoping he would be removed from the defence review, the developments also followed a wearily familiar path.
First, there is the pronouncement of 'offence'. This works as a silencer, a rebuke, a moral claim similar to that of accusing someone of being 'mentally ill'. In the latter, my opponent is mentally suspect, in the former, they are morally questionable. In both cases, the implication is that we should treat their views with suspicion.
Second, there is the spectacle of public humiliation, with atonement, by public apology rather than confession, offering the only hope of absolution. Everyone knows the apology is insincere, but the symbolic value lies in the exhibition of someone to whom we can feel morally superior, and, in the process, have our own viewpoints publicly endorsed. What's more, the errant individual may then need to be re-educated, or, in contemporary parlance, have their 'awareness raised'.
For me, it is particularly galling to hear MPs harp on about mental health and stigma given that many of them will have backed the introduction of community-treatment orders (CTOs), which mandate extra supervision after mentally ill patients leave hospital. Introduced in 2008, CTOs effectively reduce many patients' social standing. They become neither hospital patient nor member of the community, but a diminished hybrid of the two: the 'community patient'. That MPs can berate the public for their attitudes, slam supermarkets for 'inappropriate' Halloween costumes and criticise each other for using 'offensive' terminology, all the while supporting CTOs, is remarkable.
There is also a certain irony in seeing Ken Livingstone brought to book for causing offence, given that he was one of the architects of today's offence-seeking climate. In the 1980s, he was hugely influential in the expansion of race, gender and sexuality training within local government – processes that depoliticised such issues by reducing them to interpersonal conflicts, and focusing on the harm and offence caused by certain words and terms. Codes of conduct and speech proliferated, with any breach leading to censure and/or public opprobrium. At the time, many activists pointed out the dangers of this process; race-awareness training was seen as representing the degradation of the black struggle.
Fast forward 30 years and the politics of identity and offence are ubiquitous, seen in the demand for Safe Spaces and the banning of any speakers, singers, comedians or newspapers whose ideas are offensive to an individual or group. Many of today's activists and academics are children of the 1980s and 1990s – people for whom being protected from offence is all important. Far from seeing such developments as the degradation of political struggle, many see them as progressive. In response, they begin to proclaim their own vulnerability. And, as many have found out recently, criticising them is held to be a manifestation of social advantage.
The verbal gymnastics of it all is something to behold. If you complain about being No Platformed you are told that, as you are criticising being censored, you are not being censored at all. To argue against Safe Spaces leads to the charge that you, as a 'privileged' individual, occupy one. Sooner or later you will be met with the exhortation to 'check your privilege', this being the contemporary version of the attempt to undermine an argument by labelling your opponent mentally ill or offensive. Like them, it is meant to give the speaker the moral highground not through having the better argument, but by virtue of claiming to be the most vulnerable and offended.
The real problem, then, is not with what Ken Livingstone said, but with the cultural climate in which he said it. However, he cannot complain too loudly – he was hoist by his own petard.
Ken McLaughlin is a senior lecturer in social work at Manchester Metropolitan University, England. His most recent book, Surviving Identity: Vulnerability and the Psychology of Recognition, is published by Routledge. (Buy this book from Amazon (UK).)
To enquire about republishing spiked's content, a right to reply or to request a correction, please contact the managing editor, Viv Regan.