Is changing your child's sex legal?
The treatment of gender dysphoria in children poses a legal and moral dilemma.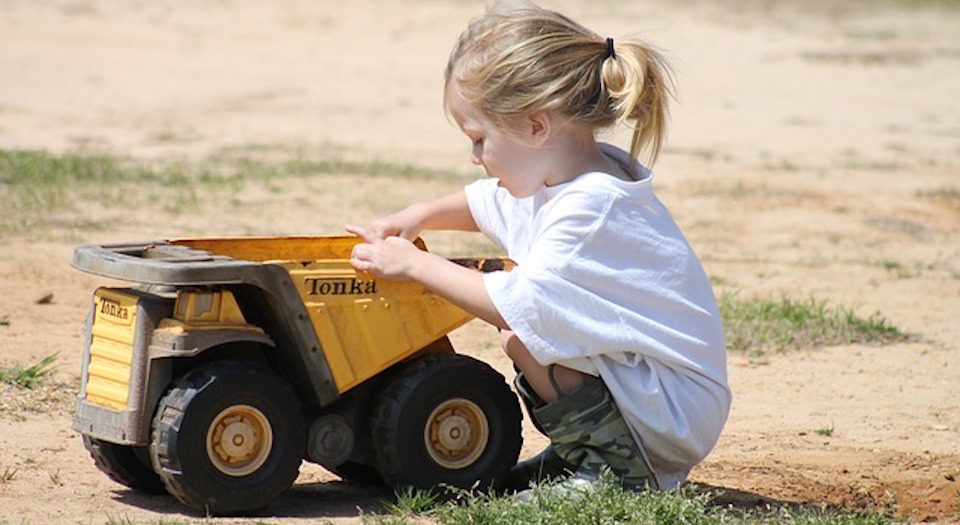 Last week, the Guardian announced that. in the past six months, the number of children 'seeking gender-identity advice' has doubled. The source for this was the Tavistock and Portman NHS Foundation Trust's Gender Identity Development Service, which claims to be unique in the United Kingdom.
Following a freedom of information request, the service revealed that the number of children referred to it had soared from 314 in 2012-13 to 697 in 2014-15. There is likely to be a further increase when figures are released next year, with 634 children already having been referred between April and September. The service says that many referrals relate to children under the age of 10, while a three-year-old and 12 four-year-olds were also referred. Another development is that a majority of its clients are girls, seeking to become boys.
Dr Polly Carmichael, the director of the service, says that attempting to meet the demand from children puts the service under huge pressure. Carmichael, who is a psychologist, acknowledges 'there are a lot of unknowns' behind the surge in referrals. So what's the reason for the increase? 'Gender expression is diversifying', said a spokeswoman. Social media and high-profile trans figures, such as Caitlin Jenner, are also cited as reasons behind the increase in referrals.
The service insists that it is important for young people to explore and develop their own path in life with support from specialist services. But do these youngsters really need support from specialist services in the universal process of growing up?
A social malaise
The same week as the Gender Identity Development Service revealed how many children were seeking its help, CNS News reported on an interview on Brazilian TV with the feminist critic Camille Paglia, who views the rise of 'transgender mania' as a symptom of cultural collapse in the West. Paglia pulls no punches, accusing 'transgender propagandists' of making wildly inflated claims about gender identity. She criticises the popularity of sex-change procedures nowadays, stating that a person is born either male or female, and no amount of treatment can change biological reality. What's more, she argues that sex-change procedures are being wrongly imposed on children. 'Parents are now encouraged to subject the child to procedures that I think are a form of child abuse', she said:
'The hormones to slow puberty, actual surgical manipulations, etc. I think that this is wrong, that people should wait until they are of an informed age of consent. Parents should not be doing this to their children, and I think that even in the teenage years is too soon to be making this leap. People change, people grow and people adapt.'
Many would share Paglia's unease. She touches on an important question: is treating gender dysphoria in minors legal?
Minors and consent to treatment
The law in the UK is that medical treatment without consent is an assault. An adult of sound mind can give consent. In the case of young children, parents can consent on their behalf. In situations where parents unreasonably refuse treatment that their child needs, the family courts can authorise treatment against parental wishes. The legal test that the courts must apply is whether the proposed treatment is in the child's best interests.
What about older minors? The law here is governed by Gillick v West Norfolk and Wisbech Area Health Authority, a famous decision of the House of Lords in 1985. Victoria Gillick challenged a Department of Health circular stating that doctors could prescribe the contraceptive pill for girls under the age of 16 (the age at which the law permits sexual intercourse). The judges were divided. Gillick lost in the High Court, won in the Court of Appeal, and lost again in the House of Lords, which split three-to-two. Lord Fraser said:
'Provided the patient, whether a boy or a girl, is capable of understanding what is proposed, and of expressing his or her own wishes, I see no good reason for holding that he or she lacks the capacity to express them validly and effectively and to authorise the medical man to make the examination or give the treatment which he advises.'
Lord Brandon, a dissenter, noted that the case raised social issues, which 'are not best determined by lawyers or by doctors'.
In Australia, the family courts have considered a number of cases involving minors seeking sex-change treatment, including the long-running saga of Re: Jamie, which was most recently ruled on this year. The Australian courts use the same test of Gillick-competence. Where treatment is reversible, they are content for parents to decide in the case of younger children; where treatment is irreversible, the courts ask to determine if the child is Gillick-competent. In the latest case, a judge ruled that Jamie was competent at the age of 15.
To boldly go…
Carmichael cautions against changing gender at puberty, saying there is not enough evidence to justify this course. Indeed, puberty is starting earlier – at age nine in some children. Children need hormones to achieve height and bone density, so blocking them is not a straightforward matter. Yet the Gender Identity Development Service has been offering children in early puberty the option of reversible hormone blockers, under a research protocol, since 2011.
The NHS also offers cross-sex hormones, the effect of which is far more difficult to reverse than puberty-blockers, to teenagers aged 16 and above. Does this policy fit with what we know about teenage brain development? How does it square with the development of individual identity, a longer and much more variegated process?
There are no UK guidelines on the treatment of gender dysphoria in children and adolescents. The ones extant are from the World Professional Association for Transgender Health (WPATH) in 2012. They note that gender dysphoria in prepubescent children only persists in a minority of children, once they reach adulthood.
While the persistence of the condition appears to be higher in adolescents, the WPATH authors warn: 'No formal prospective studies exist.' And they also state that formal epidemiological studies on this condition in both minors and adults are lacking. They go on: 'The current evidence base is insufficient to predict the long-term outcomes of completing a gender-role transition in early childhood.'
There's a conundrum here that goes beyond the vexed question of when society should allow children to make life-changing decisions. Gender is a social construct, we are told, and so not a medical matter at all. As Lord Brandon said, social issues are best not determined by doctors. In offering a gender-development service to a handful of youngsters, the NHS is surely exceeding its remit.
Barbara Hewson is a barrister. Her views here are personal.
To enquire about republishing spiked's content, a right to reply or to request a correction, please contact the managing editor, Viv Regan.