Tara Hudson: imprisoned by identity politics
In the eyes of the law, Hudson should be seen as a man.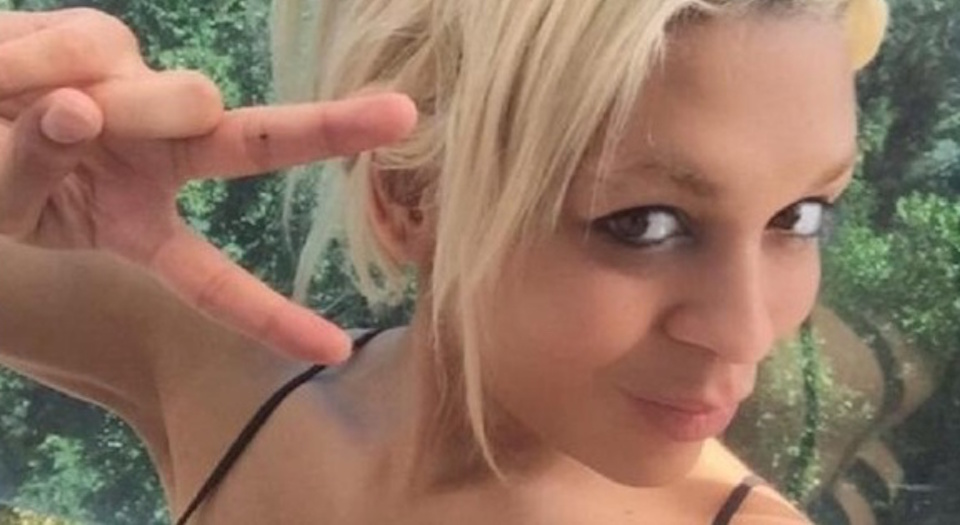 On Friday, Tara Hudson, a transgender woman who had been jailed for headbutting the manager of a bar, was moved from a men's prison to a women's prison.
Her initial legal appeal against being sent to the all-male HMP Bristol, on the grounds that she risked being sexually assaulted, had already failed. But a subsequent campaign and petition (signed by 150,000), to which the great and the good lent their support, proved decisive. Green Party MP Caroline Lucas wrote an open letter to the Home Office asking for Hudson to be moved, and, on Twitter, the hashtag #ISeeTara began trending, with people expressing various levels of 'disgust' and 'anguish' about Hudson's 'cruel and unusual punishment'. Lib Dem leader Tim Farron was quick to express his 'relief' once the move was announced.
Now, putting aside my use above of the pronoun 'she', one thing is worth stating from the off: Tara Hudson is a man. We know this because he has a penis between his legs. We also know this because he is an escort offering customers a 'seven-inch surprise' on his website. No amount of tweet rage is going to change the fact that Hudson is only a woman inside his own head and in the heads of those who choose to recognise his transition. Now, I am happy to recognise that transition as much as anyone else. If I were ever to meet Hudson, I would call him whatever he wanted to be called. I would gladly refer to him as 'her' and do anything else I could not to offend 'her' unnecessarily. But this would be a matter of personal manners and civility. It would not change the fact that, in the eyes of society, Hudson must be considered, to all intents and purposes, a man.
When it comes to prisons, these objective realities really do have to kick in. Think about how we determine future cases of this sort. Would you really be happy about just anyone transitioning and being incarcerated in a women's prison? How do we differentiate between those who are deserving of having their status acknowledged and those who are not? If having an actual penis is not enough to preclude someone from being locked up with women, then what should be the standard? Psychological testing? Would there be a similar outpouring of support for a serial rapist who transitioned after he had raped lots of women? What if he/she was cleared by a psychologist to live in the same cell as another woman? The deeply awkward question that many on the #ISeeTara hashtag are ignoring is whether they would continue to 'see' anyone else who thought they had a right to be housed with women.
It's not just prisons that are now bowing to the relentless march of gender denial. In the US, a trans woman has been allowed to fight in the female Mixed Martial Arts league. Sports are supposed to acknowledge that gender can confer certain advantages on particular sportspeople, which necessitates separate leagues. Gender-differentiated institutions, like healthcare clinics, public toilets and especially prisons can be extremely important if they recognise and accommodate the biological differences between men and women.
Now, of course, being housed in an all-male prison would not have been pleasant for Hudson. But the idea that she was in imminent danger of sexual assault was utterly baseless. Trans women already live in all-male prisons. In fact, following reforms in 2011, which granted trans prisoners certain privileges, claims that male prisoners were pretending to be trans in order to get an 'easy' ride triggered a government review. Other reports have shown that most prisons have 'good systems' in place for dealing with trans prisoners. There is no evidence that they experience any particular hardship, nor was there any evidence that Hudson was in any danger at all.
What is truly remarkable about this debate is how the interests of female prisoners have been completely ignored by the very people who would once have been expected to stand up for women's rights. At one time, feminists rallied to improve women's lives. Now, with the onset of this frenzied brand of identity politics, the views of the women who will be affected by Hudson's move – the women who now have to be incarcerated alongside a man – have been tossed aside. A rival petition set up to prevent Hudson's move, in the name of protecting a woman's right to women-only prisons, received only 75 signatures and was widely denounced on the #ISeeTara hashtag as 'hateful'. All this came in the same week Germaine Greer was slammed for refusing to see trans women as women and arguing that being a woman involves more than just having 'your dick chopped off'. Identity politics has managed to turn feminism from a cause that championed the rights of women into a means to bulldoze through their interests in the name of unquestioningly validating the experience of people who are, undeniably, men.
Of course, I want trans people to feel comfortable with themselves as much as possible. I will continue to speak to people how they like to be spoken to and refer to them in terms that they appreciate. But it will be a real problem if we start to organise the major institutions of society around how people choose to identify themselves. While we have become accustomed to the Twitterati or the occasional politician losing their grasp on reality at the behest of identity politics, it is a real problem when the prison service and the Ministry of Justice dutifully follow suit.
Luke Gittos is law editor at spiked, a solicitor practicing criminal law and convenor of the London Legal Salon. He is the author of Why Rape Culture is a Dangerous Myth: From Steubenville to Ched Evans. (Buy this book from Amazon(UK).)
To enquire about republishing spiked's content, a right to reply or to request a correction, please contact the managing editor, Viv Regan.