Martin Shkreli: Twitterhate helps no one
Bashing one man is no substitute for rethinking pharma.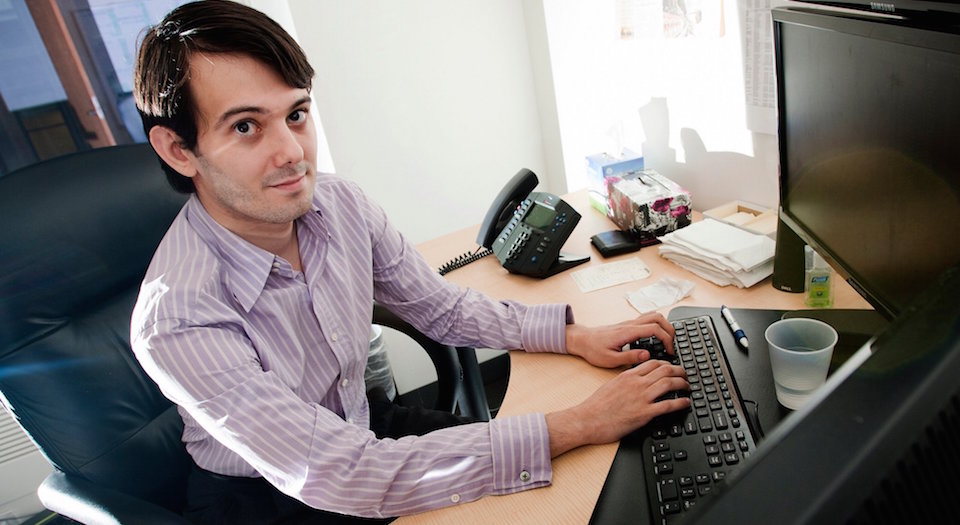 The expression of irrational and hyper-emotive hatred is now becoming social media's raison d'être. Take the case of Martin Shkreli, the cocky CEO of Turing Pharmaceuticals, who bought the manufacturing license for Daraprim, an anti-malarial drug used to treat AIDS, and increased its price by almost 5,500 per cent.
Once Shkreli's story was picked up, social media's army of moralisers went into overdrive. People encouraged him to kill himself, describing him variously as a 'morally bankrupt sociopath' and 'the spawn of Satan'. His price-hiking move has become the talk of the US political establishment, too. Presidential hopeful Hillary Clinton called Shkreli's act a disgrace and invited the Federal Trade Commission to investigate Turing Pharmaceuticals for anti-competitive behaviour. Donald Trump, a man who has hardly done badly out of embracing the forces of capitalism, called Shkreli a 'spoiled brat'.
It was as though Shkreli had, overnight, become the face of immoral, corrupt capitalism. Admittedly, he didn't help matters with his Instagram account, which was full of photos of himself posing near yachts, and zooming around his office on one of those ridiculous hands-free segways. It is also hard to disagree with the tweeter who noted that Shkreli had the 'most punchable face in the world'.
However, few people who knew anything about the highly regulated pharmaceutical industry in the US found Shkreli's behaviour that surprising. In fact, several of those involved in the pharmaceutical industry argued that his explanation for the price hike made a degree of sense. Shkreli went on TV to explain that far larger companies had owned the drug's license previously, including GlaxoSmithKline, and had sold it as part of a package. This meant they could sell the pill at a loss while making up profits in other ways. If a drug continues to be sold at a loss there is a risk that it will stop being made. This is a particular danger with respect to Daraprim, which only has a very small US market of approximately 2,000 people. The US Food and Drug Administration's (FDA) regulations mean that drugs that appeal to a narrow market cannot be imported from countries where the drug is produced more cheaply.
Shkreli also argued that while the drug had been around for 60 years, it had never been a company's focus and so had never been the subject of research and development. Whether Shkreli was genuine about his commitment to developing the drug is an open question. In one disastrous exchange on Reddit, he was mocked by the medical profession because the drug development he proposed would be scientifically impossible.
But whether or not Shkreli is as committed to medical research as he claims is beside the point. Shkreli himself is not the problem. The real question is whether someone should be able to make large sums of money out of selling life-saving drugs. This is the political question that Shkreli's case should prompt. Shkreli is merely taking advantage of a system that allows for the pursuit of profit. We have already seen that the profit-seeking motive can have positive benefits, given that a company has already developed an alternative to Daraprim that it can produce for a single dollar.
So let's drop the absurd moral posturing over people who want to make money. In his own way, Shkreli has contributed positively to the future of Daraprim. And he has promised to underwrite research into toxoplasmosis. If anything, the conversation that his case should inspire should not be about how much money he makes from a private healthcare system, but how that system can be used to foster innovation and change in the US pharmaceutical industry. The absurd two-minute Twitterhate, coupled with the shameful willingness of American politicians to scapegoat Shkreli, has more to do with shallow moral posturing than seriously tackling the problems of pharmaceutical production.
Luke Gittos is law editor at spiked, a solicitor practicing criminal law and convenor of the London Legal Salon. He is the author of Why Rape Culture is a Dangerous Myth: From Steubenville to Ched Evans. (Buy this book from Amazon(UK).)
To enquire about republishing spiked's content, a right to reply or to request a correction, please contact the managing editor, Viv Regan.